Surging Downtown Investment Fuels Historic Level of Activity
Posted on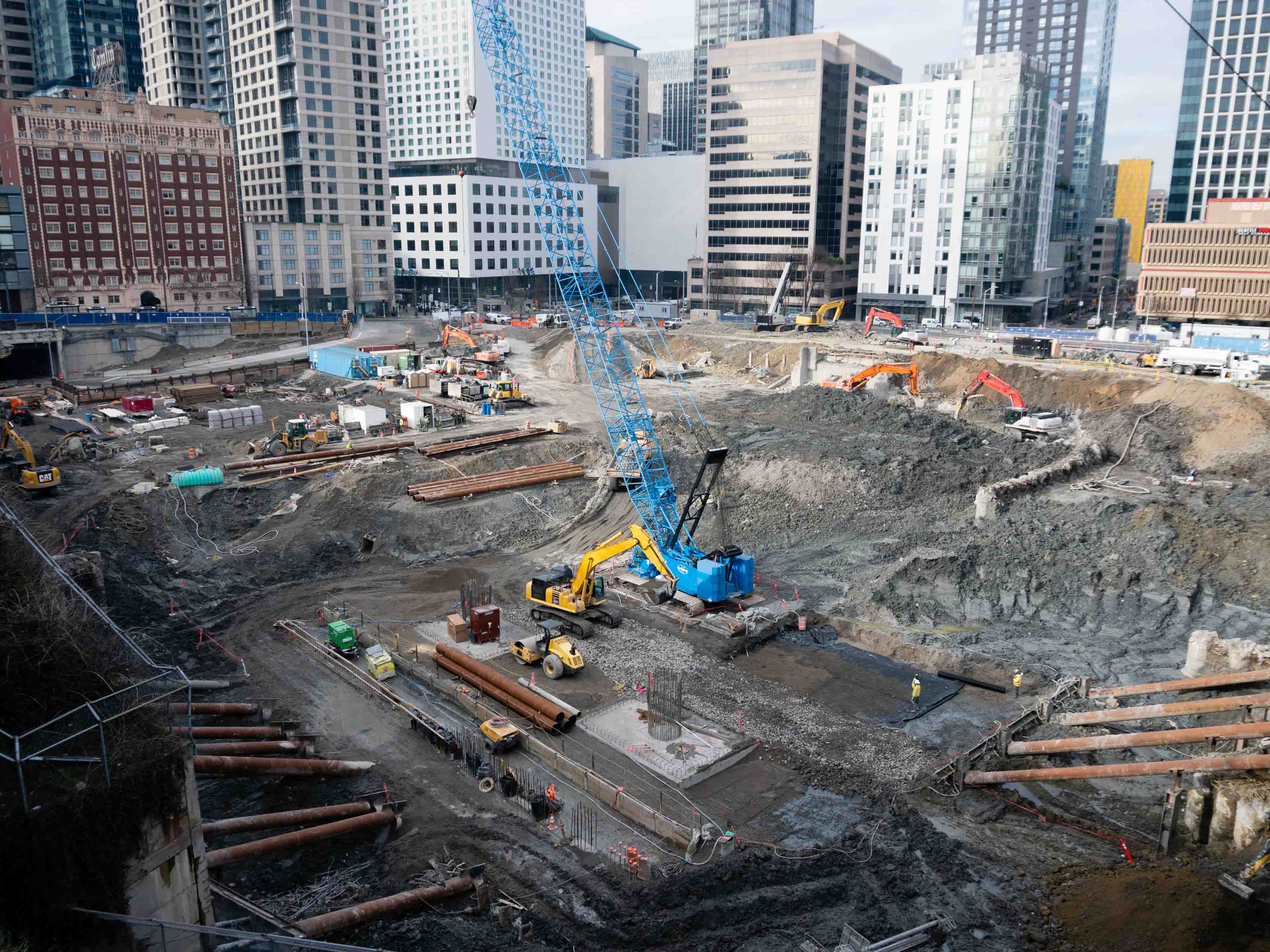 Downtown has extended its claim on the largest share of Seattle's development growth. The center city attracted record investments in 2018, topping $4.8 billion in construction projects at year-end, compared with $4.3 billion at the conclusion of 2017.
The spending indicates high confidence in downtown's economic health. In 2010, downtown represented less than a third of the declared value of construction in the city. At its highest in 2017, the share was 58 percent. Over the past eight years, downtown has accounted for 49 percent of the declared value of all construction permits issued in Seattle.
New towers, led by a wave of housing, are transforming our skyline and raising the city's international profile. Downtown added 9,503 apartment units in the last two years, with more than 9,000 additional units scheduled for delivery over 2019 and 2020. Much of the population gain is in the South Lake Union and Denny Triangle neighborhoods, with each growing by more than 95 percent since 2010.
Developers are delivering new office space and hotel rooms at record rates. Including inventory under construction, almost 15 million square feet of office space is currently in the pipeline. With more than 16,000 rooms, downtown has the most hotel capacity in the city of Seattle. With dozens of projects underway, this construction boom is contributing to a vibrant and dynamic economy.
The details behind these points and more can be found in our most recent Development Guide. We publish this guide twice a year. An annual update summarizing all development activity for the previous calendar year is published in February 2018 and released at our annual State of Downtown.
Other highlights of this year-end update:
The amount of office space under construction at the end of 2018 was a record 6.4 million square feet
The number of projects under construction at year-end (66) is close to the previous high of 68 in 2017
Since 2010, downtown added 13-plus million square feet of office space – more than the entire square footage of downtown Bellevue
Developers completed 3,780 residential units in downtown this year
A majority of projects under construction include a residential component — mostly apartments
With the completion of the Hyatt Regency Seattle, developers finished 2,102 new hotel rooms in 2018
In 2018, downtown employment exceeded 300,000 jobs for the first time on record
For more information about DSA's economic development and advocacy efforts, visit our website.