SR99 Closure Recap: How 90,000 Vehicles Disappeared
Posted on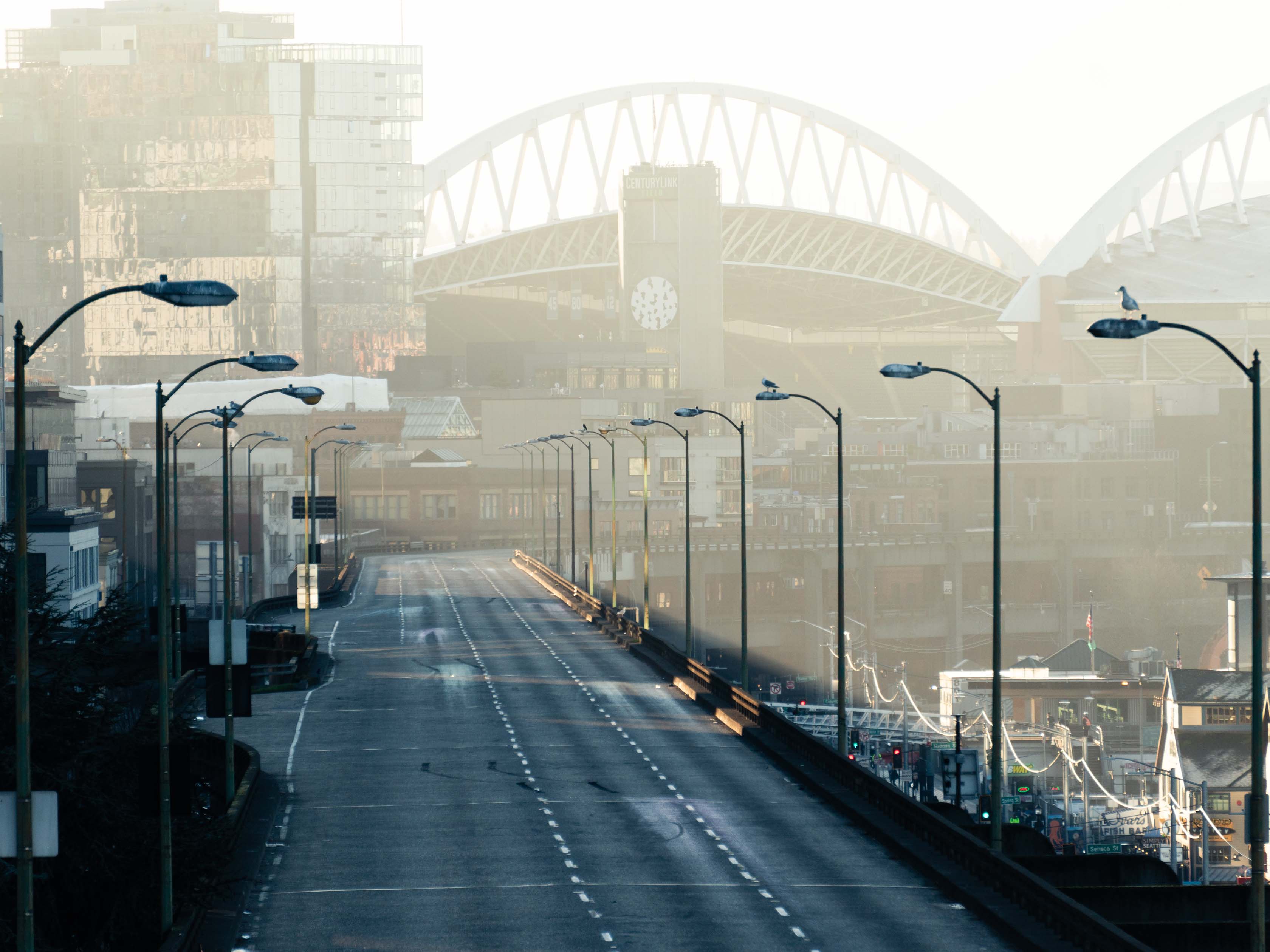 After the three-week closure of the Viaduct in February, the Alaskan Way tunnel is now open.  We are grateful to everyone who changed their commute during this time. Whether you worked from home, rode your bike, or took your first bus ride, we encourage you to continue using these commuting options. While the tunnel may be open, Seattle will experience continued congestion with more large-scale construction on the horizon. With that in mind, we wanted to share some learnings from this three-week period.
What Did Employers Do?
During the closure, DSA's partner organization Commute Seattle worked with 11 major Seattle employers to implement flexwork solutions, allowing employees to avoid peak commute hours. Participating organizations included Amazon, the Bill & Melinda Gates Foundation, Nordstrom, Expedia, JPMorgan Chase, Chateau Ste. Michelle, Airbnb, PATH, Grange Insurance Association and Rad Power Bikes, as well as the City of Seattle. Here are some creative strategies employers utilized:
Grange Insurance Association implemented a telework policy allowing employees to work remotely or during different hours to avoid peak commute times. Many Grange staff worked half days in the office, leaving midday and finishing work from home to avoid the evening commute.
Amazon encouraged employees living in West Seattle to take the water taxi into downtown Seattle by increasing Amazon shuttle service frequency from Colman Dock to South Lake Union.
Bill & Melinda Gates Foundation increased its non-Single Occupancy Vehicle commute incentive — as well as its daily parking rate — to entice employees to try other commuting solutions. Many Foundation employees used public transit, including the water taxi.
JPMorgan Chase encouraged employees to work from branch offices in their neighborhood to reduce commute trips into downtown Seattle.
Nordstrom asked all employees to develop an individualized plan to fit their family and work priorities and partner with their manager to implement it before the closure began.
Expedia provided extra incentives to vanpools formed before or during the highway closure.
Airbnb continued to promote its existing Work from Home Wednesday policy, giving employees a midweek break from congested commutes.
What Did We Hear?
We heard you loved your new commute options and the effect they had on traffic volumes citywide! Overall, most downtown Seattle workers did not experience significant delays in their daily commutes. Here are some things transit providers experienced during the three-week closure:
Sound Transit Link light rail ridership during the highway closure was up 14 percent from last year to more than 79,000 daily boardings.
The Free Waterfront Shuttle ridership increased 11 percent during the closure. The shuttle expanded hours to 6 a.m.-8 p.m. on weekdays.
Seattle's three official bike counters recorded more riders in January 2019 than any prior January on record! We saw an increase of 34,000 bicycle trips (plus 27 percent) compared to January 2018 in those three locations alone.
King County Water Taxi ridership more than tripled from the same period last year.
What's Next?
Commute Seattle will continue to collect data from employers to gain insights on how employees got to work during the Highway 99 closure. Employees who participate in the survey will have the chance to win prizes, including a 2019 Rad Power Bike, tickets to Chateau Ste. Michelle summer concert series and $50 credits for ReachNow.
Commute Seattle will share survey results in the coming weeks. In the meantime, keep up those smart commute choices!