Request Clean Team Services Online
Posted on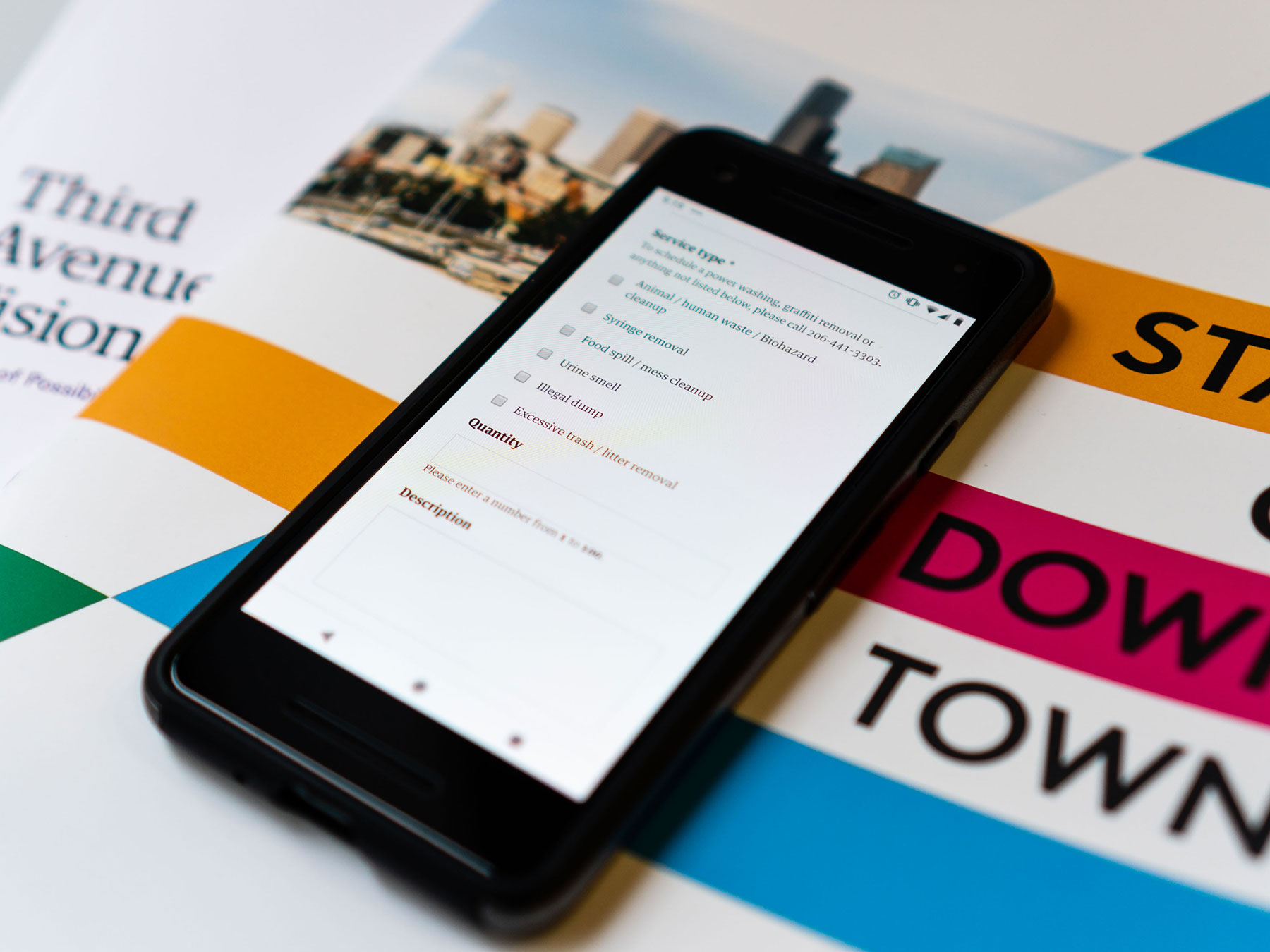 To better serve our customers, DSA now provides an online reporting option for cleanup issues within the six neighborhoods of the Metropolitan Improvement District.
Use your computer or smartphone to fill out the required fields, attach a photo and submit! Your request is automatically sent to our service center. You will receive an email notification upon receipt of the request and another notification when the service is complete.
Services include:
Animal / human waste / biohazard cleanup
Syringe removal
Food spill / mess cleanup
Urine smell
Illegal dump
Excessive trash / litter removal
To schedule a power washing, private-property graffiti removal (for a fee) or anything not listed above, please call 206-441-3303.
We encourage you to bookmark the portal. To provide feedback on the system, contact davew@downtownseattle.org.