Downtown is the Heart of the Holidays
Posted on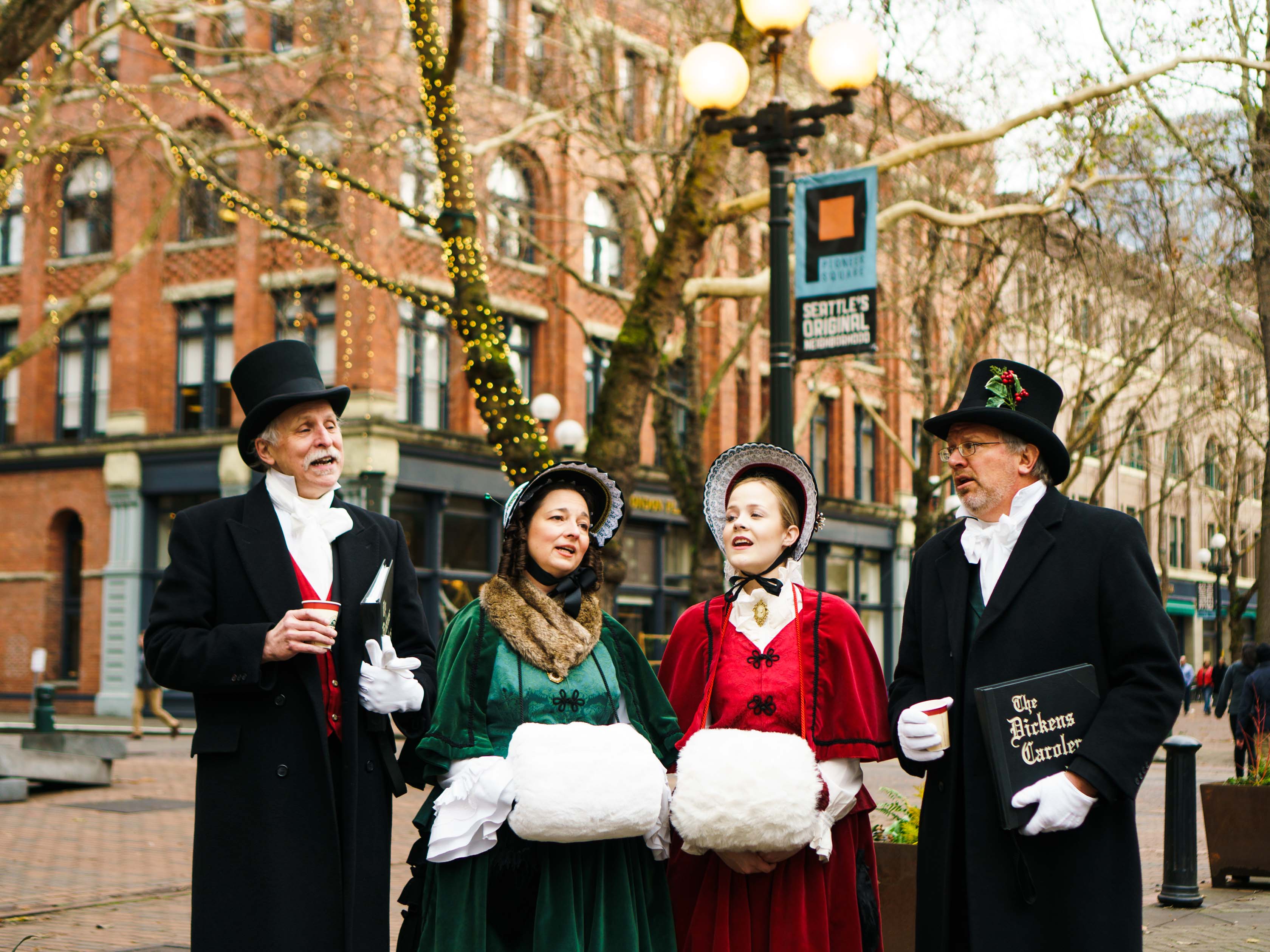 The height of the holiday season is here, and downtown is filled with experiences you can't find anywhere else. In addition to the Northwest's best shopping, dining and cultural attractions, DSA is activating downtown parks and public spaces with time-tested holiday traditions and some newer holiday happenings.
Looking for a unique, hand-crafted gift? Stop by Westlake Park's Holiday Market and, while you're there, saddle up for a ride on our classic carousel, now in its 31st year. For the third year, DSA is partnering with Urban Craft Uprising to host craft booths in Westlake, featuring a rotating schedule of artisans through Dec. 23.
A little further south, you can step back in time in with a horse-drawn carriage ride in Occidental Square. Horses Annie and Jane will be trotting through historic Pioneer Square through Dec. 22. Fun fact: the carriage is so light it could even be pulled by a human.
While in Occidental, visit our latest urban art installation, Illumination Station. This converted 20-foot shipping container invites you on a bright and colorful detour from winter's weather. Through a specially designed back lit ceiling mosaic, visitors are transported to a luminous landscape free of winter greys.
DSA makes downtown shine during the most magical time of the year. We hope you continue your family traditions with us or create new ones this year.
For full listings of all attractions, visit our website.