Out to Lunch is Now Downtown Summer Sounds as Concert Series Celebrates 40th Year
Posted on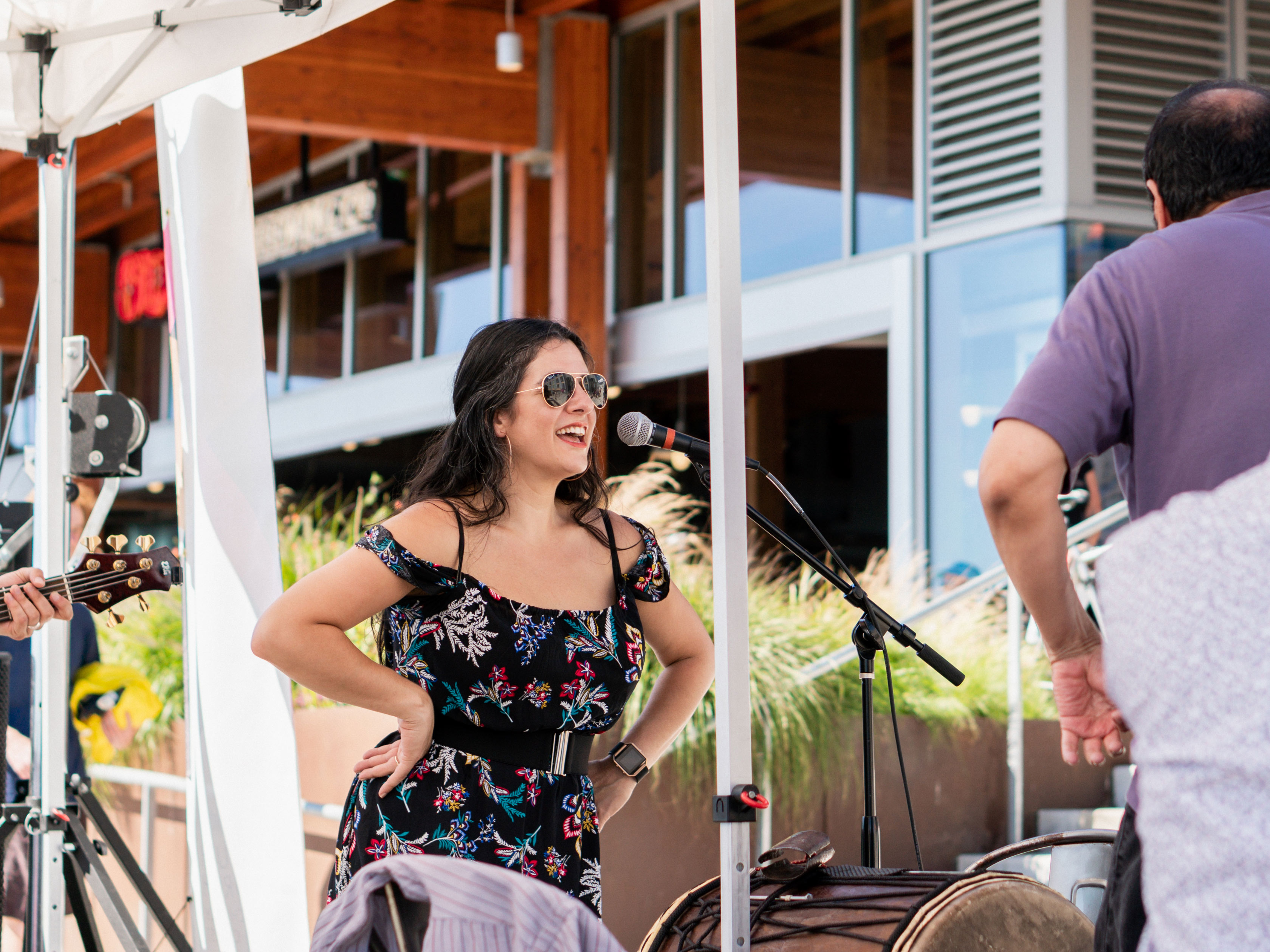 DSA's classic Out to Lunch summer concert series turns 40 this year. To mark the occasion, we've updated the name and mixed in new locations like the Pike Place MarketFront expansion.
Downtown Summer Sounds, presented by Virginia Mason, features 34 shows across nine venues from July through August. New in 2018, the Pike Place MarketFront is hosting concerts on Wednesday afternoons throughout the entire series. Duende Libre, Kim Archer, Nolan Garrett and the Seattle Women's Steel Pan Project have already played this fantastic venue, but you still have the entire month of August to see a show if you haven't had the chance.
Opened in 2017 and offering stunning views of the Puget Sound and Olympic mountains, the MarketFront complements other public concert spaces, including City Hall Plaza, Harbor Steps, Union Square, Westlake Park, Occidental Square, Freeway Park, Van Vorst Plaza (426 Terry Ave. N.) and Day One Playfield (2121 7th Ave.).
Folk singer Naomi Wachira opened Downtown Summer Sounds on Monday, July 9, at Van Vorst Plaza. Monday, Aug. 6, sees our first performance at Day One Playfield, right by the Amazon Spheres. See Parisalexa, Prom Queen, Dusty 45s, Clinton Fearon, Ayron Jones and more before the season is over on Aug. 31.
The full lineup can be found at downtownseattle.org/summersounds.
Mark these dates and times on your calendar:
Concert Times
Mondays at 4:30 p.m.
Select Tuesdays at noon
Wednesdays at 4 p.m.
Thursdays at noon
Fridays at noon
Stay in touch on all the latest concert and other DSA news. Connect with us on: