Seattle Aquarium Connects Guests with Natural Wonders of the Ocean
Posted on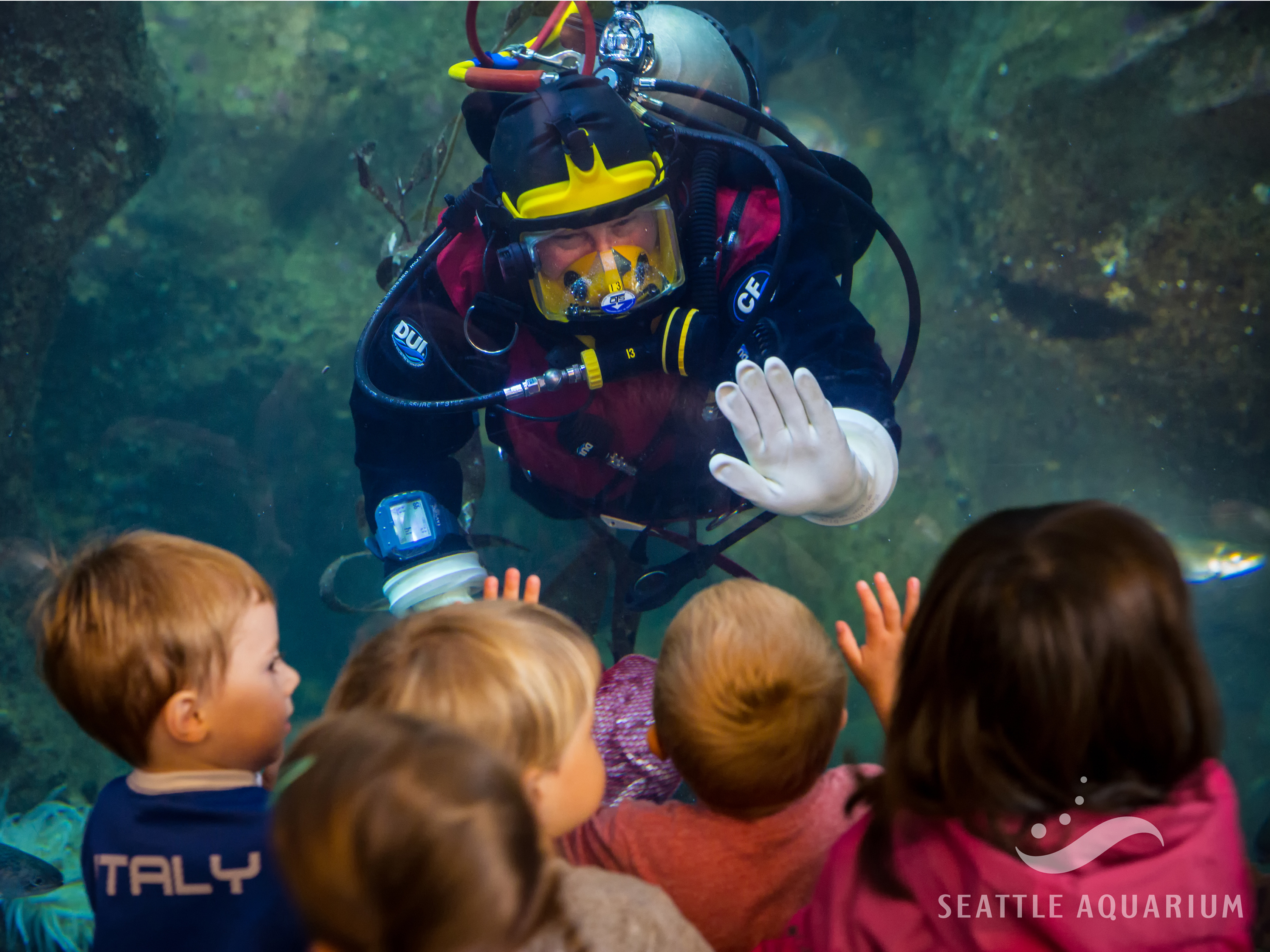 DSA member the Seattle Aquarium is the ninth-largest aquarium in the U.S. by attendance and among the top five paid visitor attractions in the Puget Sound region.
It's easy to see why. Centrally located on Seattle's historic waterfront – with sweeping mountain and water views – the aquarium hosts a variety of Washington and Puget Sound-themed exhibits featuring opportunities to learn about everything from salmon to sea stars.
When the aquarium first opened back in 1977, there was recognition that downtown Seattle was the right location for this new public amenity. "The centrality helped build a regional community by offering similar travel times from nearby cities, and the location has practical waterfront and transportation advantages," says CEO Bob Davidson. He adds, "Mobility is crucial to downtown's future – and ours. Ninety percent of our revenue depends on people being able to get here. The current waterfront expansion and connection to the market will enhance attendance for everyone."
The aquarium reaches capacity attendance about 45 days a year, and waterfront pedestrian traffic is expected to double over the next decade. To absorb the crowds, a $113 million Ocean Pavilion is in the works, projected to be completed in 2023. The 48,000-square-foot facility will focus on the tropical Pacific and global influences on our local ecology.
In keeping with its mission of Inspiring Conservation of Our Marine Environment, the Seattle Aquarium will create new exhibition, education and event space, and feature three Pacific ecosystems: Tropical Pacific, Outer Coast, and Puget Sound.
Davidson notes, "We want a visceral experience for our guests. It's about teaching empathy with animals and understanding what you are looking at, all the way from a barnacle to a fish to an otter." He cites kid-friendly installations like touchable tide pools and interactive dive shows, adding, "They connect us to the environment and nurture the next generation of conservationists."
Davidson is grateful to DSA-managed Metropolitan Improvement District ambassadors, especially as a resource for visitors navigating unfamiliar streets.
"We can have the best aquarium in the world, Davidson says, "but if people don't feel safe getting here, it won't matter. Everything MID works with us on is vital to our success."