New Name, New Venue as DSA's Concert Series Turns 40
Posted on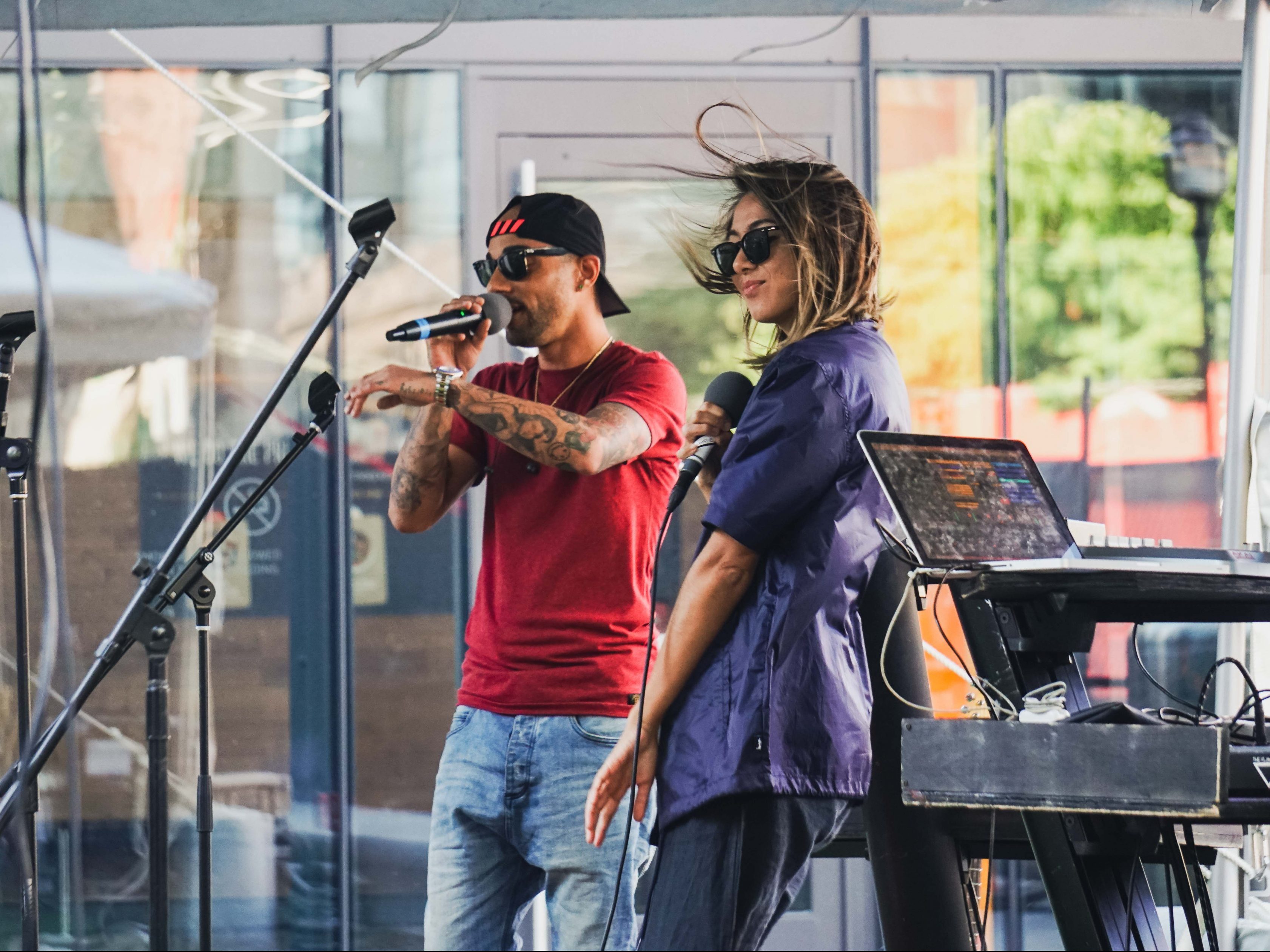 Downtown Summer Sounds — formerly Out to Lunch — debuts July 9
SEATTLE (MAY 22, 2018) — For the 40th consecutive year, the Downtown Seattle Association is producing Downtown Summer Sounds, a free outdoor concert series featuring 34 shows across eight venues throughout the summer. DSA is proud to welcome Virginia Mason as the exclusive title sponsor of the 2018 series.
New this year, the Pike Place MarketFront will be home to eight concerts on Wednesday evenings at 4 p.m. beginning July 11. This added venue complements the other public spaces hosting concerts this year, including City Hall Plaza, Harbor Steps, Union Square, Westlake Park, Occidental Square, Freeway Park, Van Vorst Plaza (426 Terry Ave. N.) and Day One Playfield (2121 7th Ave.).
Downtown Summer Sounds kicks off with folk singer Naomi Wachira at 4:30 p.m., Monday, July 9, at Van Vorst Plaza (426 Terry Ave. N.). Other popular artists performing this year include SassyBlack, Prom Queen, Dusty 45s, Clinton Fearon and more.
Additionally, DSA is partnering with Fremont Abbey Arts to showcase emerging artists at four of the City Hall Plaza performances. The full lineup will be revealed soon at downtownseattle.org/summersounds.
Downtown Summer Sounds, Presented by Virginia Mason
July 9 – Aug. 31
Mondays at 4:30 p.m.
Select Tuesdays at 12 p.m.
Wednesdays at 4 p.m.
Thursdays at 12 p.m.
Fridays at 12 p.m.
downtownseattle.org/summersounds
About Downtown Summer Sounds, Presented by Virginia Mason
Downtown Summer Sounds, presented in 2018 by Virginia Mason, brings free local music to various downtown Seattle locations throughout the summer. Formerly known as the Out to Lunch concert series, Downtown Summer Sounds continues a 40-year tradition of the Downtown Seattle Association bringing live music to Seattle workers, residents and visitors.
About Virginia Mason
Virginia Mason Medical Center is a 501 (c) (3) tax-exempt nonprofit subsidiary of Virginia Mason Health System that includes Virginia Mason Hospital in Seattle, Bailey-Boushay House in Seattle and a regional network of outpatient medical facilities in Bainbridge Island, Bellevue, Edmonds, Federal Way, Issaquah, Kirkland, Lynnwood and Seattle (downtown and University Village).
About the Downtown Seattle Association
Established in 1958, the Downtown Seattle Association is a nonprofit membership organization whose mission is to create a healthy, vibrant downtown. DSA advocates on behalf of business, nonprofit, arts and residential interests to create a downtown for everyone. DSA plays a key role in activating and maintaining public spaces in downtown. Since 2015, DSA has managed Westlake Park and Occidental Square. The organization is also currently working with the City of Seattle on a plan to revitalize Pike and Pine streets in downtown. For more information visit: downtownseattle.org.