Seattle Artists: Apply for the Urban Parks Art Program
Posted on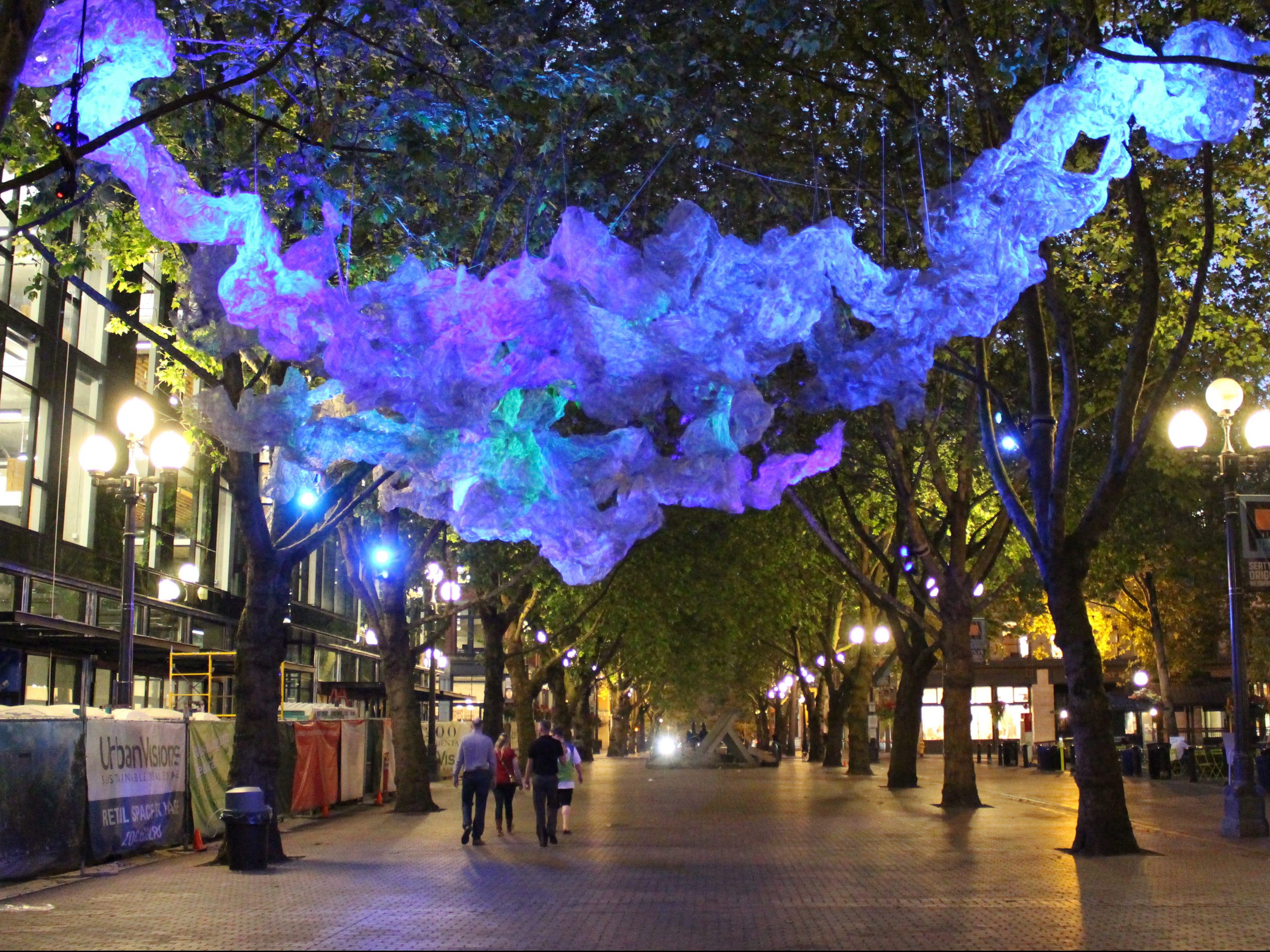 The Downtown Seattle Association is hosting an open call for artists to submit ideas and projects for Westlake Park and Occidental Square, two parks DSA manages through a partnership with Seattle Parks and Recreation. We believe these public spaces are reflections of our city and opportunities for artists in Seattle.
That's why we're encouraging Seattle artists to submit an application through our Urban Parks Art program. DSA wants to  expand art in downtown,bring more people into our public spaces, increase engagement of historically underserved communities, and boost the number of positive, family-friendly activities downtown. Ideas for lighting installations, murals, sculptures, interactive structures and other creative concepts are all encouraged.
Artists can apply for three levels of funding: $1,500, $3,000, or $5,000. Projects will be installed in a park space from Mid-September through Mid-November, and will be evaluated with three criteria in mind: quality of project, community impact and feasibility. A breakdown of funding and selection criteria can be found in the application.
For more information about Urban Parks Art, including how to apply, view the application here.
For this open call, the application deadline is May 31. We're excited to see what you come up with!