DSA, Millionair Club and partners connecting homeless in downtown Seattle with jobs
Posted on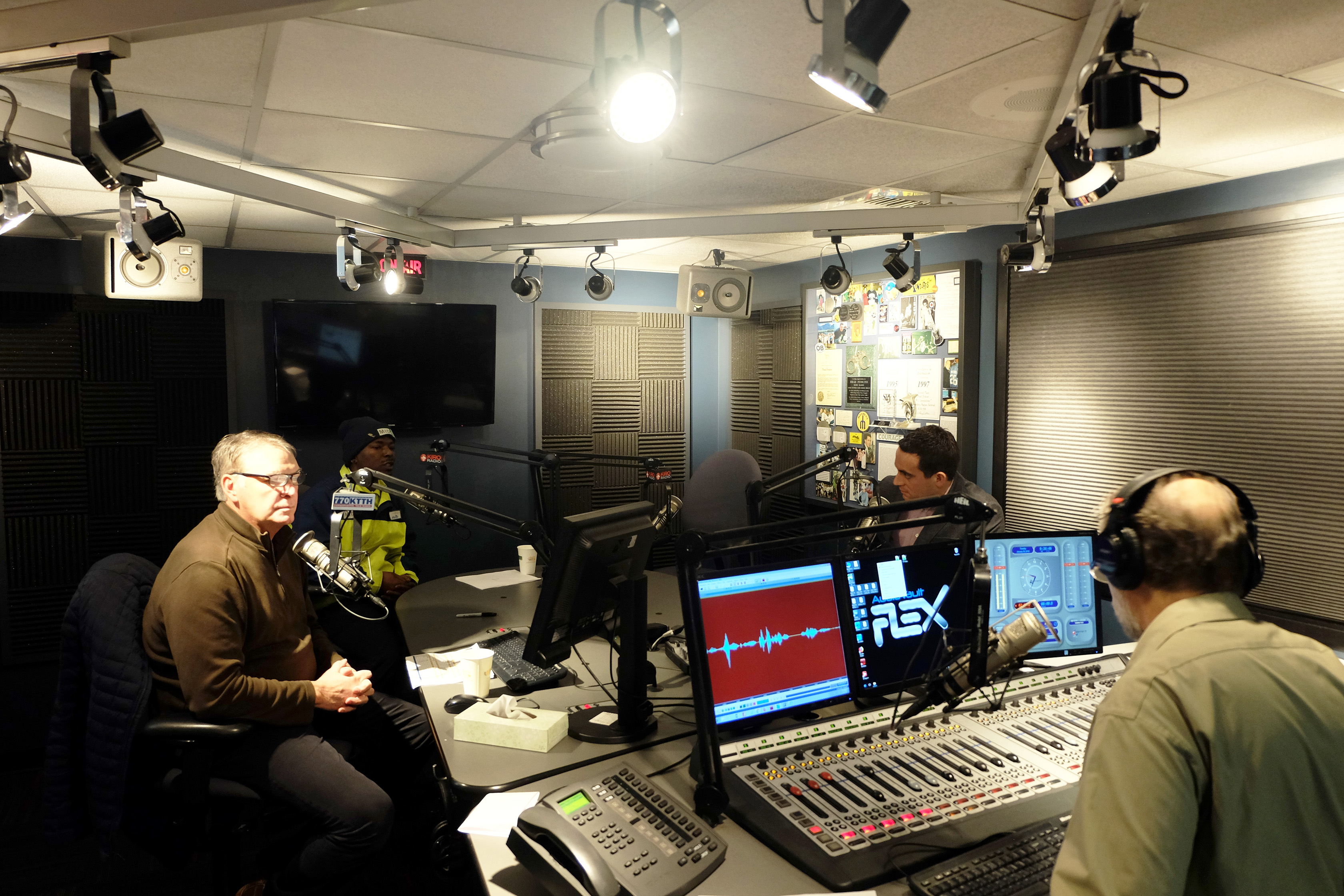 DSA President and CEO Jon Scholes, Millionair Club Charity Executive Director Jim Miller and DSA/MID Safety Ambassador Justin Butler sat down with KIRO-FM's Dave Ross to discuss the Jobs Connect program on Jan. 30, 2018. Click here to listen to the complete interview.
Launched in the spring of 2016, Jobs Connect began as a partnership between the United Way of King County, the Downtown Seattle Association, City of Seattle and Millionair Club Charity to help people experiencing homelessness find employment and a path to stability.
Justin Butler is one such person. Butler moved to Seattle without employment and soon found himself running out of money and looking for a job. Butler worked with the Millionair Club and enrolled in Jobs Connect. Almost two years later, he's not only still employed with DSA/MID, he's also been promoted.
Ten additional organizations have joined the program and the number of people enrolled is climbing. In the final six months of 2017 alone, 546 people found jobs through the Jobs Connect program. These results are part of a collective effort with United Way of King County to connect 1,000 people with jobs this year.