New School Coming Downtown? Council and Board Plan Moves Forward
Posted on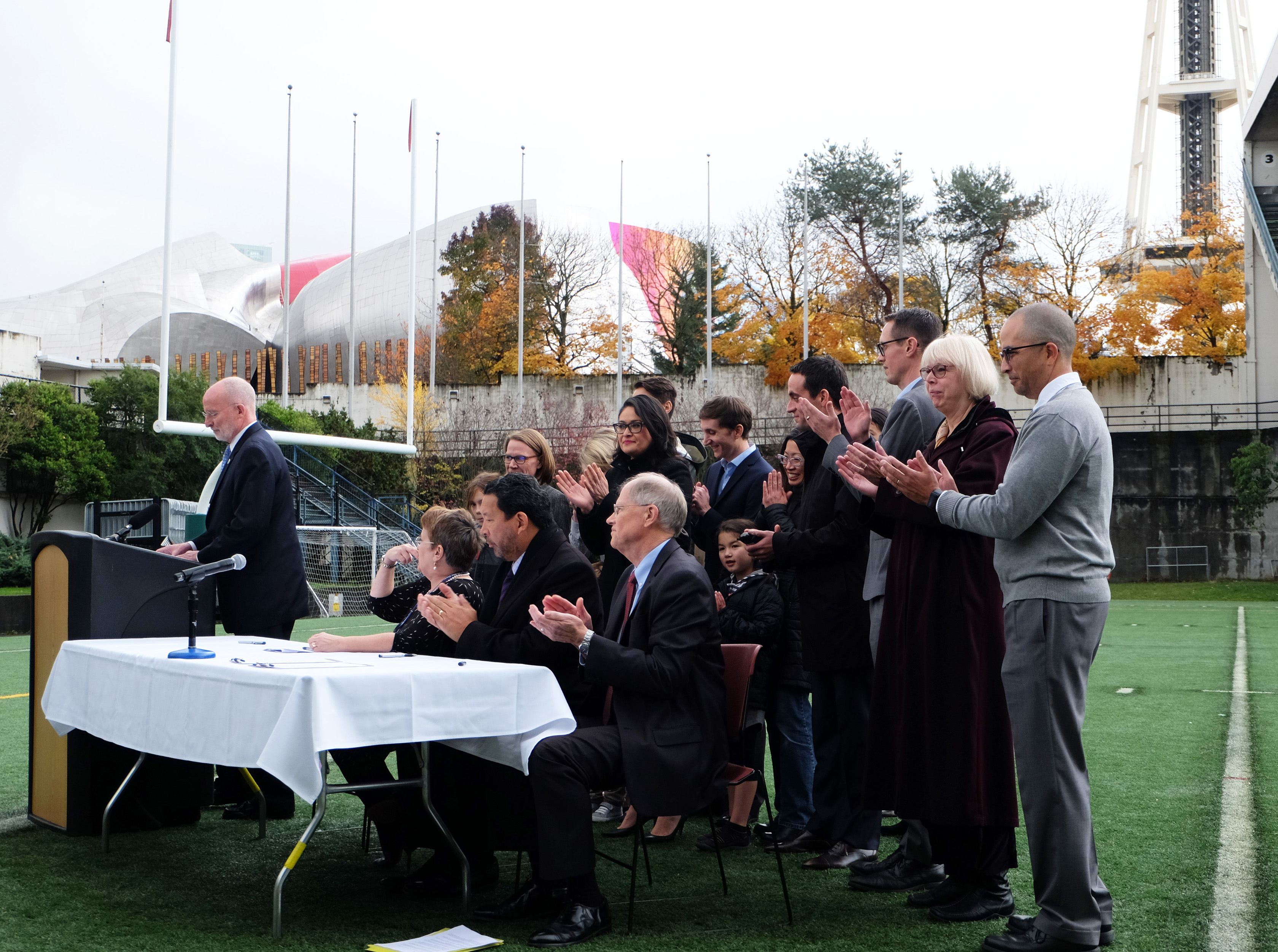 At the Downtown Seattle Association, we believe the center city's growing population of children deserve a dedicated, accessible school. That goal took a big step forward last November when the years-long push for a downtown public school graduated from discussion to planning.
A new agreement between the City of Seattle and Seattle Public Schools will launch an inclusive public process to connect downtown's expanding student population with facilities for a great education.
Funded in part by the 2013 Building Excellence Levy, the partnership sets the stage for a new high school near Memorial Stadium at Seattle Center and the possibility of a downtown elementary school at a site to be determined.
AS KING-TV noted in their coverage of the agreement (in which DSA President and CEO Jon Scholes shares his perspective) DSA has pushed for a new downtown school for years, advocating that it's a proactive, forward-thinking approach with citywide benefits.
It's no secret that downtown is growing. Businesses and employees are moving here, and so are families, children and students. In the last seven years, the number of school-aged children in downtown grew by 40 percent, and more than 1,900 children now live west of I-5 in downtown.
This agreement between the board and council sets the stage for a new era of healthy growth downtown and district-wide.DSA is closely tracking school development and we're optimistic about the future of student access in the center city. For the latest news and other updates, subscribe to our regular email communications. If you are a DSA member, we invite you to join our Family Friendly Task Force and work with key partners as this process moves forward.