New Plaza on Third and Pine Adds Vibrancy to Neighborhood
Posted on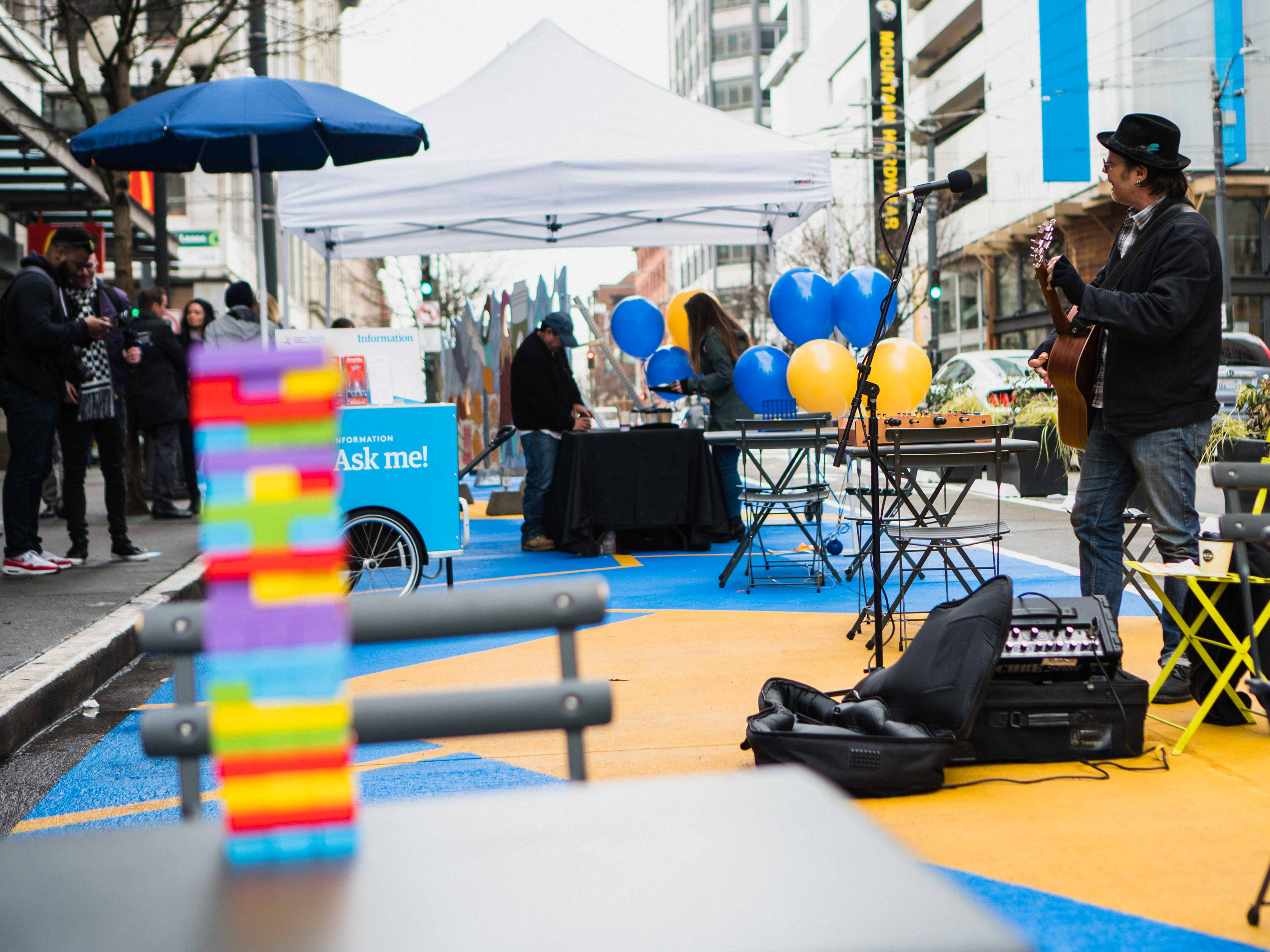 The corner of Third Avenue and Pine Street in downtown just got a lot more fun. On Jan. 8, DSA and the Seattle Department of Transportation opened Pine Street Plaza.
Defined by a splashy blue and yellow ground mural, the plaza is an early step in DSA's long-term plan for Third Avenue, and connected to the DSA-led Pike Pine Renaissance.
Pedestrians are invited to enjoy the musical stylings of local buskers, choose their character in the Faces of Seattle art installation, munch on hot food truck fare or simply relax. Downtown ambassadors are standing by with a trusty cart full of information, directions and advice on downtown happenings.
"We want the space to be inclusive," says Erica Bush, DSA's manager of urban planning and design. "There weren't a lot of things to do before and vacant spaces often fill with unwanted activity."
Several years ago the area was converted from a lightly used island bus stop to parking spots. When a new bicycle lane was established behind the parking zone, safety concerns presented an opportunity to repurpose the space.
Always ready to add vibrant public places downtown, DSA proposed a solution. In a first-time property management partnership, DSA and SDOT worked together to bring the new public square to life.
Says Bush, "One of the most important things we're doing now is setting a precedent for how to use the space. We're showing people what they can do here."