Downtown's Premier Retail Corridor Getting $20 Million Facelift
Posted on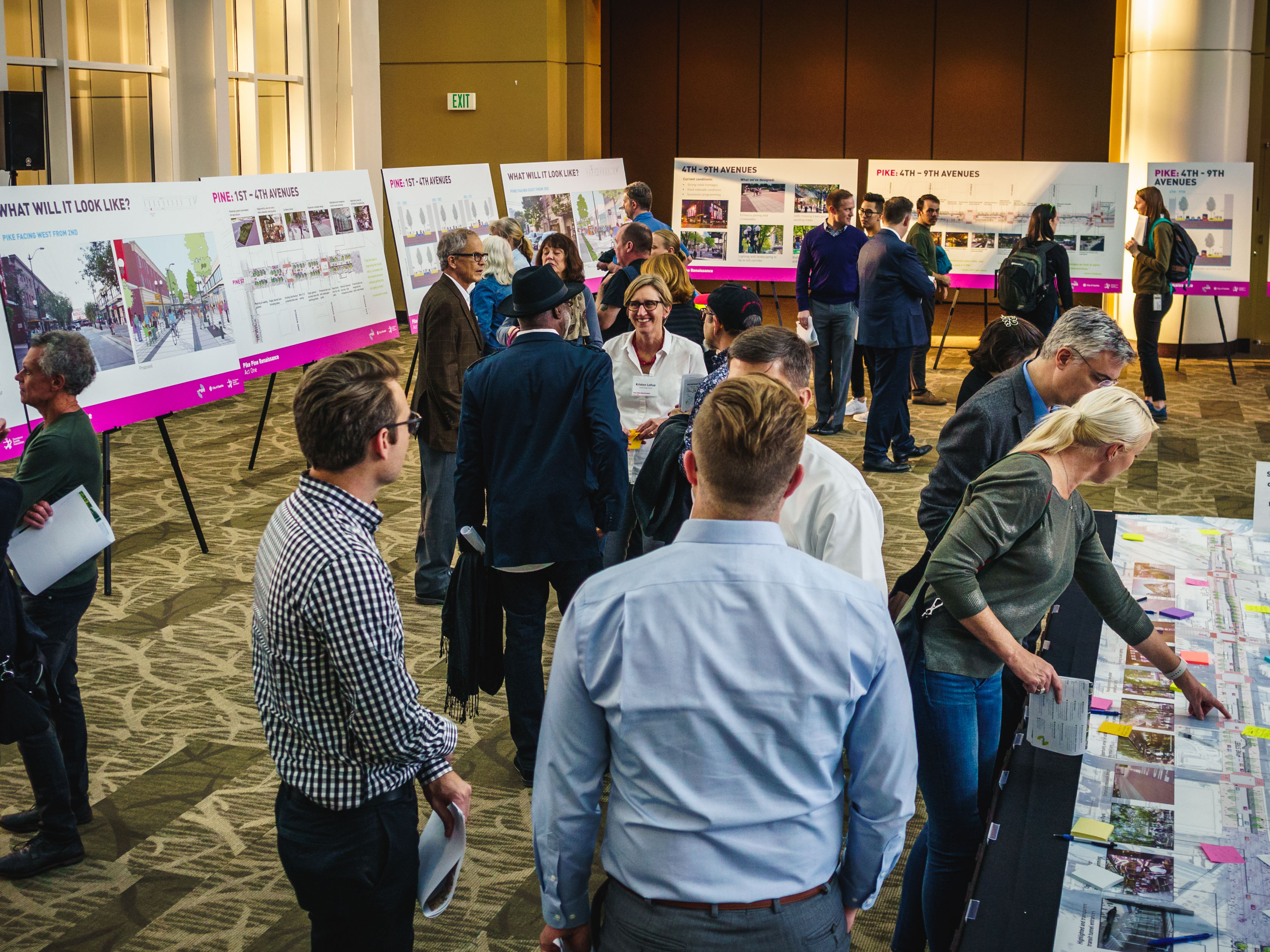 Once known as Seattle's "auto row," the Pike Pine retail core in the heart of downtown is a bustling hub of commerce and recreation. Shoppers, eaters and theater patrons mingle on the sidewalks, and 50,000 commuters pass through each day. Now, the Downtown Seattle Association and the City of Seattle's Office of the Waterfront are leading important investments to ensure Pike and Pine remain vibrant and welcoming for years to come. The investments follow nearly $100 million in improvements by downtown mainstays Nordstrom and Pacific Place.
Guided by a vision of creating a world-class retail and cultural corridor, DSA engaged property owners, businesses and residents to develop the Pike Pine Renaissance Streetscape Design Vision in 2013. Inspired by this vision, some property owners  responded by renovating their buildings and facades, improving lighting and implementing their own design elements to attract new business.
Over the past year, DSA partnered with the City of Seattle to invest in the first phase of pedestrian improvements, dubbed "Act One" – a nod to the historic theater district along the corridor. These investments are intended to better connect downtown to Capitol Hill and Seattle's new waterfront park by adding sidewalk features, enhanced greenery and flowers, new crosswalks, consistent lighting and new public art.
The design process, which kicked off last year, incorporates private investment and public input with $20 million from the city's Waterfront project. Act One is scheduled to move through planning and development over the next three years and advance to construction as early as 2019.
Earlier this month we unveiled the 10 percent design concepts, and throughout the process we are inviting public participation. For more details and to sign up for updates on this project visit the Seattle Office of the Waterfront's website: waterfrontseattle.org/pike-pine.