City council members propose $100 per worker tax to pay for homeless services
Posted on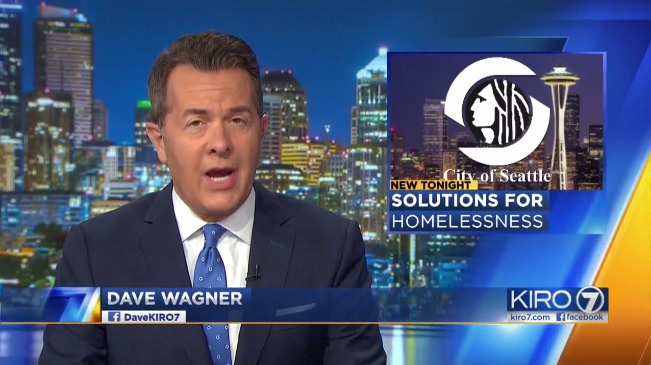 This article was published by Kiro 7 on Oct. 12, 2017.
With Seattle's homeless and housing crisis visible across the city, council member Mike O'Brien says the $63 million tax proposed by Mayor Tim Burgess is not enough to make a real difference.
O'Brien says more money is needed to build upwards of a thousand new housing units over the next decade, plus fund emergency shelters and diversion programs to keep people off the streets and out of jail.
"I'm talking about another $20 to $25 million," O'Brien said.
O'Brien wants to get that money from a new per-head employee tax on the biggest businesses in Seattle.
Any company grossing at least $5 million a year would pay about $100 per worker annually.
O'Brien says it would apply to about 10 percent of companies.
"We've created a lot of wealth and we've also created a lot of poverty. What I'm asking the business community to do, especially those bigger businesses that have benefitted from this boom, to contribute to solving the problem that have been squeezed out by that very same boom," O'Brien said.
Jon Scholes of the Downtown Seattle Association calls the idea "puzzling."
"This proposal we think is really short sighted and comes at a time when Amazon is looking for a second headquarters, and this city's response is to tax jobs," Scholes said.
Amazon has 40,000 Seattle employees, and the proposed tax would cost the company $4 million.
Scholes says businesses want to help the homeless, but are already are paying a lot to the city.
"Businesses paid more taxes last year than ever before in the history of this city," he said.
Is O'Brien's proposal anti-business and job killing?
"I don't think so, and that's certainly not the intent," O'Brien replied. "I want to be clear here, we're not trying to punish businesses at all."
O'Brien's cosponsor is city council member Kirsten Harris-Talley, who was appointed to fill Tim Burgess' position when Burgess became mayor after Ed Murray's resignation.
No one else from the city council offered a public reaction Thursday.
The idea is expected to be discussed next week as the council considers the budget.
Burgess' office said he does not yet have a statement on the proposal yet.
The city had an employee head tax between 2006 and 2009, when it charged $25 per year per employee.
It was rescinded during the recession.
In a statement, mayoral candidate Cary Moon wrote that she "wholeheartedly support the bold action" as a "starting point."
"I would ask whether a head tax is the best way to approach this – we want to encourage more family wage jobs, not fewer, and to minimize barriers for small and local businesses."
Moon said. "While a $5 million threshold makes sense for a low-overhead professional services firm, it may not be right for a small mom and pop retailer or restaurant with high sales volume but low profit margins. We need to include small businesses in the discussion to get the details right."
Stephanie Formas, a spokesperson for mayoral candidate Jenny Durkan said, "Jenny looks forward to reviewing the full proposal and seeing how it evolves during the budget process. She will push for a more progressive tax system, which ensures that people and companies that can afford to pay more do pay more."
Formas said that many of Durkan's ideas for addressing housing and homelessness are in O'Brien's proposal, but that Durkan's plan has "specific funding sources" to support "tens of thousands of families struggling with rent payments, build micro-housing for those experiencing homelessness, and expand emergency shelters in community centers, not parks."