Amazon and Montreal: The buzz and the puzzle
Posted on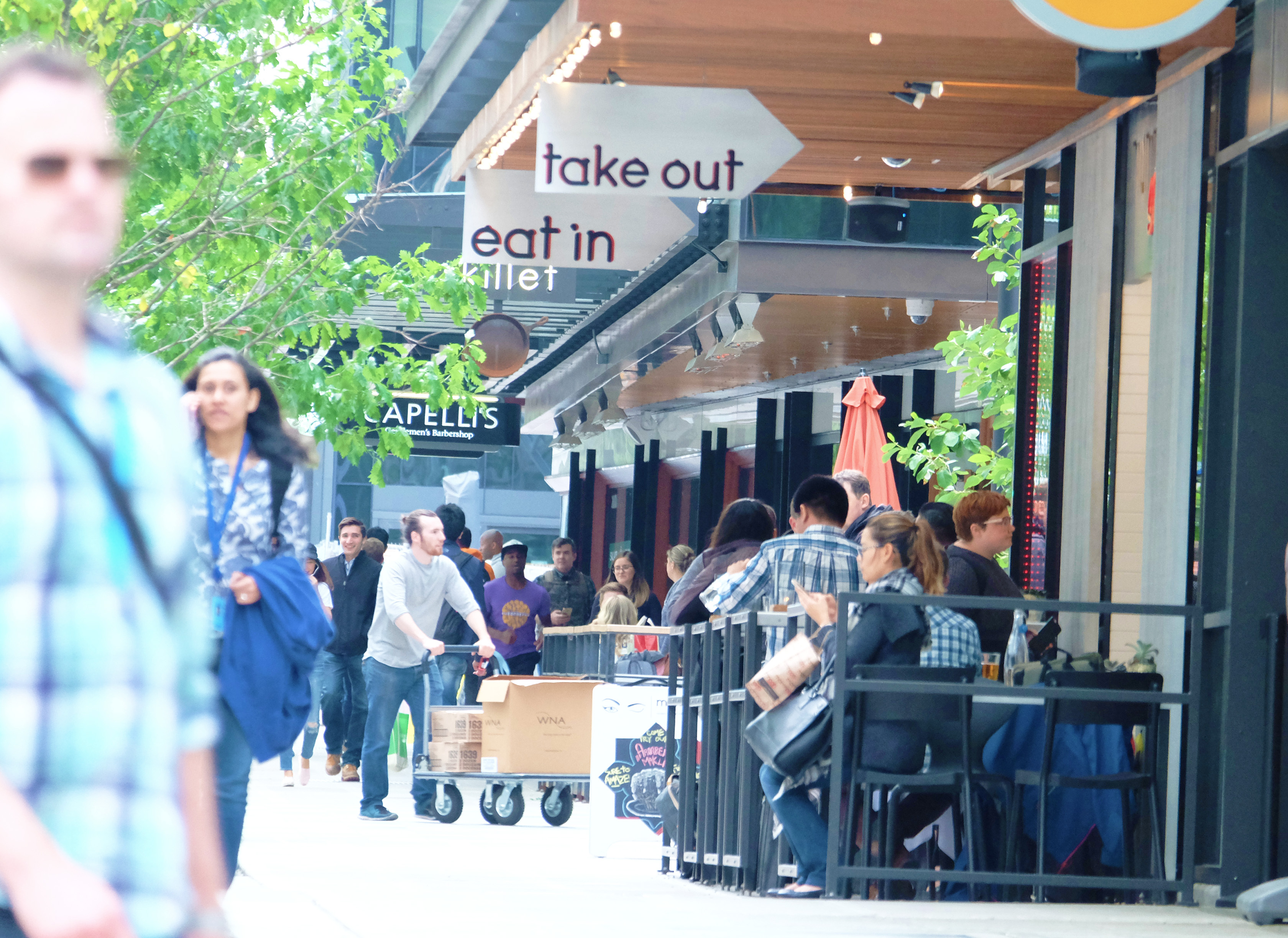 This piece was originally published in La Presse on Oct. 21, 2017.
Is the current buzz around Montreal strong enough to attract the attention and good graces of Amazon, looking for a new urban nest to inject a few billion and bring 50,000 employees?
The Montreal International team, which has made a quick round trip to Seattle to file the official bid of the city for this next headquarters of the online commerce giant, obviously believes that yes.
"The buzz is there and we will try to take advantage of it," said Stéphane Paquet, vice-president of Montréal International. "Techno Montreal has never been so attractive and competitive," added his colleague Christian Bernard.
In short, at Montréal International, there is no doubt about "going to the next stage," said Hubert Bolduc, president of the organization.
A hundred cities of sufficient size to absorb such a giant would have applied for this famous HQ 2 . The people of Montreal International expect that some 30, including their city, will be on the list of finalists to be unveiled by the end of the year.
The assets they have argued?
– A large pool of skilled labor and high-level institutions to train them. Montréal International has also had the support of CEGEPs and universities to put forward this argument, which also looks like a commitment.
– Ability to quickly and easily find skilled labor outside the country. "We are able to meet the needs of Amazon," says boldly Hubert Bolduc. In this regard, Montreal can almost thank Donald Trump's phobia for immigrants from countries with a large Muslim majority. In Canada, says Bolduc, not only are we not opposed to immigration, but we have a special strategy to get talent that focuses on speed and efficiency. "It allows us to recruit an engineer in Mumbai, for example, in 10 days. "
"It is not for nothing that technology companies were the first to oppose the President's anti-immigration measures. "
– Hubert Bolduc, President of Montréal International
– Montreal International has also asked Mercer to find figures showing how affordable the city is. So, even if wages are lower here – a benefit for Amazon – and higher taxes, there is more money in the pockets of workers. Our public services – daycare, health insurance, etc. – help greatly to reduce the cost of living in comparison with major American cities. A family of four relying solely on the salary of an engineer at Amazon's supposedly $ 77,000 per year would finish the year with $ 487 in hand in Montreal. In the USA ? The family would be in deficit of more than 26 000 $, thus making unavoidable a second family salary.
– Other benefits of Montreal, in addition to the low cost of living and access to the workforce? Here, people are much more polyglot than anywhere else, there is a vibrant cultural life – the pro-Montreal document even notes that there are many restaurants there – it's easy to live there – even the cold can be seen as an advantage to cool the machines! – In short, all the elements are there for millennials to be happy. This is what the leaders of Montreal International have said, Facebook, Google Deep Mind, Samsung, Thales and IBM of this world …
***
But hosting Amazon is not the simplest thing in the world. Imagine some 50,000 people coming in with their families, maybe not overnight, but relatively quickly. Imagine the need for housing, schools, care, transport. Imagine the demands of a company that brings so much. Would Montreal have the strength to remain itself, with its choices of society, its culture of life and work?
And would the authorities, who have difficulty managing a neo-socio-economic-techno file like Uber's, be ready to solve efficiently and quickly the multitude of challenges, demands, questions raised by the arrival of such a giant?
"There are a lot of great things in there," said Jon Scholes, President and CEO of the Seattle Downtown Association. "But still it is necessary to regulate them. "
"Just for transportation," he notes, "you need more buses, more trains, more efficient, reliable options. In real estate too, problems arise. You have to find answers, not in 10 years. It is necessary, for example, to look at the urban plans according to the place where the company wants to settle to see how to build offices and the residential in the vicinity – Amazon has as taken the urban densification – and still there, to act relatively quickly .
"If you are not able to move quickly, adapt, make decisions, then you are not well positioned to host such a techno company. It's growing so fast. Cities must move faster than ever. "
Is Montreal ready to make as many decisions effectively, with confidence and openness?
Amazon is not a docile company … Urban Development Specialist Cary Moon, one of the candidates for Seattle City Hall who I spoke to, pointed out to me that the arrival in the heart of a city of such an undertaking entailed many costs that it did not pay.
So, yes, the influx of money is important and, yes, the company brings well paid taxpayers to the city, but how to ensure that the money will be reinjected into the community for the benefit of all and to pay the bill needs created?
Perhaps Montreal taxpayers should have access to this information as well.