The Evolution of MoPOP
Posted on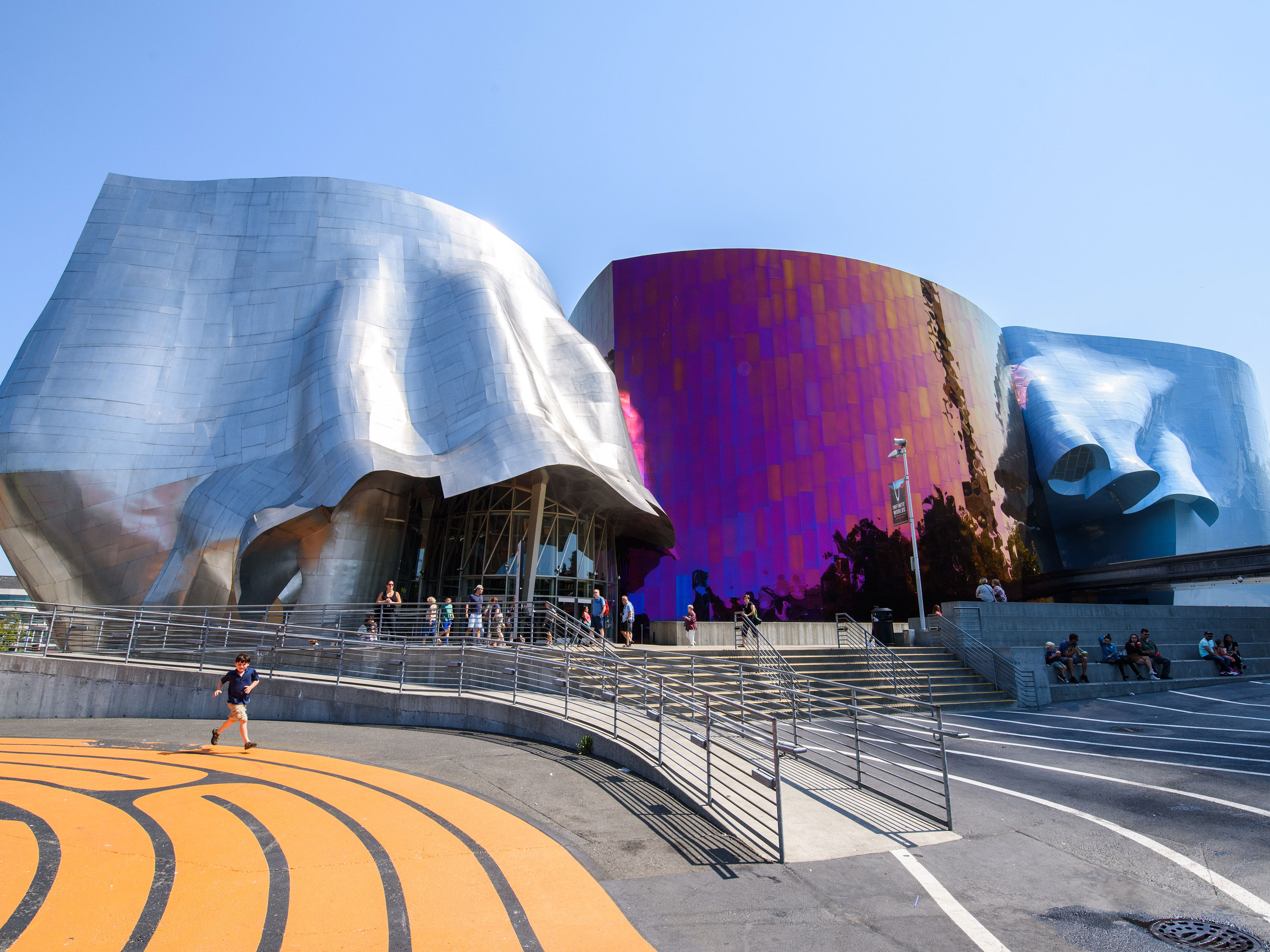 Jimi Hendrix, zombie heads, the Muppets and a wall of blood.
What's the common thread? You can find them all at the Museum of Pop Culture (MoPOP) in downtown Seattle.
A decade and a half after the final welds cooled on its mind-bending architecture, this Seattle icon is going stronger than ever. Launched in 2000 as Experience Music Project, MoPOP continues to draw locals and tourists into the heart of the city with a rotating menu of science fiction, cinema, sports, music, theater and interactive pop culture programming.
MoPOP's Senior Manager of Media and Communications Anita Woo notes, "There's been a lot of positive changes as we build our audience in new ways and reach a larger community. It comes down to connecting with fans."
Appropriately for the season, October's Scared to Death: The Thrill of Horror Film exhibit treks through classic horror landscapes. Different sections reveal zombies, including actual heads from The Walking Dead, walls of blood and props from hit shows like Buffy the Vampire Slayer and Van Helsinwg.
To capitalize on the growing influx of downtown residents and employees, MoPOP also launched its new After Dark happy hour series this month. Every Thursday and Friday throughout October, visitors can check out Scared to Death, along with the science fiction and fantasy galleries; plus, interact with terrifying characters from horror cinema, all while enjoying specialty themed cocktails and treats.
Keeping the undead displays running are 135 very-much-alive employees. MoPOP staffers often hail from music, visual art, writing and other creative backgrounds. And the museum is a great place if you're an aspiring artist.
Supporting and developing local talent is a going concern at MoPOP. It's a mission best captured by SoundOff!, the annual 21-and-under music contest held each February. This unique tournament provides young people a platform for expression, visibility and opportunities for mentorship.
The museum isn't just growing new talent. Fresh exhibits and a diverse program lineup are tapping into new audiences across genres. No matter what your taste, you'll probably find it at MoPOP.
Rising alongside the museum's attendance is a forest of new construction throughout South Lake Union. In both, Woo sees a substantial role for DSA.
"Downtown is getting crowded, but in a good way," Woo says, "Our DSA membership is important because everyone's interests need to be represented. DSA is an advocate for us, our employees, and people living downtown."
For Woo, it's easy to be optimistic in a neighborhood that brings in new restaurants, stores and employees every day. What's next? The museum isn't divulging too much yet, but planning is underway for big things in 2018, including a science fiction and fantasy short film festival featuring emerging filmmakers from around the globe. The exhibits may be dark this month, but MoPOP sees a long, bright future in the center city.