DSA Examines Seattle's Challenges, the Benefits of Density and Innovative Local Projects
Posted on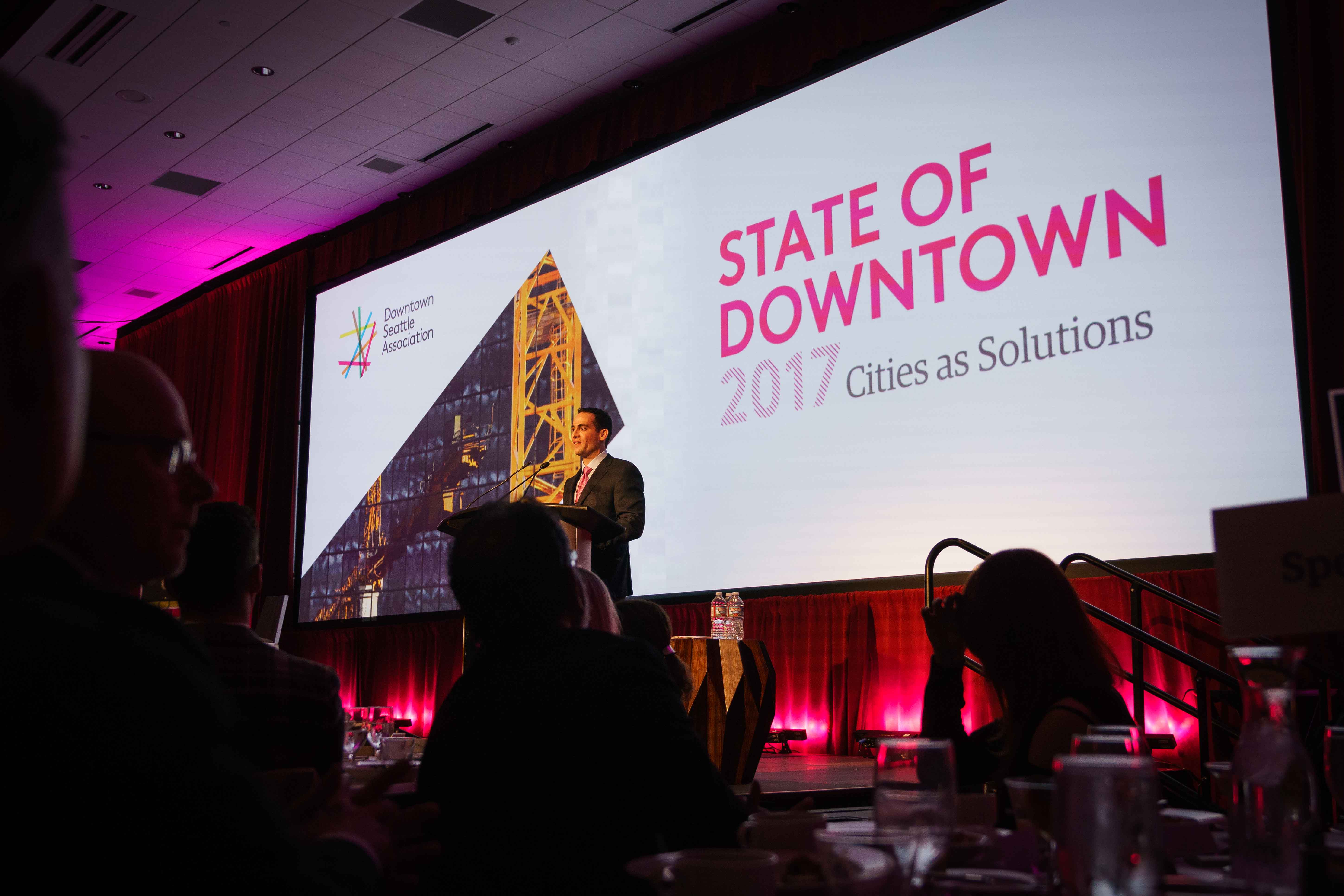 More than 1,200 business and community leaders gathered this February for DSA's annual economic forum and report on the health of downtown.
DSA President and CEO Jon Scholes provided insights into the trends shaping Seattle's urban core and offered a glimpse into what downtown will look like once several high-profile development projects are complete.
Vishaan Chakrabarti, author of A Country of Cities and founder of the New York-based firm Practice for Architecture and Urbanism, keynoted the event.
Chakrabarti spoke to the importance of cities and densification in an era of climate change, technological shifts in our economy and widespread concerns about gentrification and loss of local character.