Seattle has been the envy of the nation, adding jobs and residents faster than nearly every major city most years since 2010. Unfortunately, greater Seattle was the first area in the nation to be impacted by COVID-19. Because of the growth of the tech sector and the area's diverse, talented and educated workforce, Seattle will have advantages over other cities in the years ahead. Still, a full recovery will likely take two or more years.
Without intervention, the economic recovery will be uneven. Many of the industries hit hardest are in sectors dependent on foot traffic and visitors. With most office employees working from home and a once-thriving visitor industry decimated by the pandemic, businesses in the downtown core face ongoing challenges. This especially impacts people in lower-income job categories — those who can least afford it. Hotels, retail, restaurants, arts and entertainment have been particularly affected. Those industries will likely take years to recover to pre-COVID-19 levels of activity. Federal aid and downtown Seattle's residential population of nearly 90,000 have been key components in supporting small businesses that reopened. Downtown neighborhoods saw restaurants and stores spill onto sidewalks and streets over the summer and innovate with tenting and heat to serve customers through the fall and winter.
In the section that follows, we look at the characteristics that have made downtown Seattle the economic powerhouse of the region and use these to assess the current health of the downtown economy.
Downtown Seattle Is the Heart of the City's Economy
Despite being less than 6% of Seattle's landmass, downtown accounts for approximately half of the economic activity in Seattle, including more than half the jobs, about a third of brick-and-mortar retail sales, more than a third of leisure spending (including dining) and half the taxes paid by businesses in the city. Downtown businesses contribute 49% of the gross regional product within the city of Seattle.
Downtown as a Percent of the City's Total:
Commercial Property Values
Gross Regional Product (2019)
Brick-and-Mortar Retail Sales (2017)
Working Toward Inclusive Recovery
The coronavirus pandemic brought into clear focus socioeconomic disparities across our country, state and city. People of color, the elderly, low-income individuals, people working in service industries and those without access to health resources have proven to be at much higher risk.
The uprising against racial injustice over the summer of 2020 further elevated the inequities that exist and the work that lies ahead. For downtown to be healthy and vibrant, we must commit to an inclusive recovery, meaning one that welcomes everyone to the city and that provides economic opportunities and social support for marginalized communities. As the heart of city life, downtowns should represent and welcome residents, employees and visitors of all incomes, races and ethnicities, genders and ages.
With the rollout of vaccines creating the potential for a further reopening of our economy, it is important to ensure that the economic recovery supports the most vulnerable among us and provides opportunities for more people to share in future economic prosperity.
As we work to rebuild, we must remove unnecessary barriers to permitting and housing development so more people who want to live here can do so. This must be met with investments in infrastructure that support our growing communities, particularly low- and middle-income families, with greater investment in public schools, recreational amenities, and open space. We must fulfill our promise to complete the Sound Transit 3 package, bring back buses to our streets, and improve the transit rider experience because we know that transit is the great equalizer for accessing jobs and housing. Finally, we must elevate our private sector partners who are boldly reinventing ground-floor spaces to increase opportunities for small businesses and entrepreneurs and then support them by providing a safe and welcoming place to conduct business.
Downtown's Most Vulnerable Populations:
13895
residents are senior citizens (65+)
8664
residents work in the service industry
7853
households include someone with a disability
6044
households are below the poverty level
5128
households have no internet at home
4669
households receive food stamps/SNAP
4157
residents have no health insurance
1400
residents do not speak English well
15.4
%
of downtown residents who are in the workforce are unemployed
Diversity Index
The diversity index represents the likelihood that two persons chosen at random from the same area belong to different races or ethnic groups. It also captures the racial and ethnic diversity of a geographic area in a single number, zero to 100 (a higher score represents a more diverse population). From 2010 to 2019, downtown Seattle's diversity index increased 6 points from 46 to 52. This is still 11 points lower than the 2019 average of 63 for downtowns nationwide.
+
6
change in downtown Seattle diversity index 2010–2019
52
downtown's current diversity index score
-
11
downtown Seattle compared to downtowns nationwide
In the 2020 International Downtown Association Vitality Index, downtown Seattle scored high marks for its economy and vibrancy, on par with New York City and San Francisco. Seattle's center city also improved on its diversity index score over the past decade. However, compared to other U.S. downtowns, Seattle scored low on other measures of inclusion, including residential diversity, the share of the population that is middle income and home ownership affordability.
Affordability Metrics
Downtown Seattle percent difference from nationwide downtown average
Jobs Are Key to Downtown's Continued Success
Employment peaked in the first quarter of 2020 with an estimated 348,000 jobs based downtown. After adding 129,000 jobs between 2010 and 2020, downtown lost 45,000 jobs in the second quarter of 2020. This compares to 28,000 jobs lost during the Great Recession. While some jobs are coming back, we estimate downtown ended the year with approximately 20,000 fewer jobs compared to the first quarter.
Most job losses are expected to be temporary. However, with remote working becoming more common and the effects of COVID-19 on transit service, it is uncertain how long it will take before the daytime worker population returns to previous levels. In a September 2020 DSA survey of businesses and organizations in Seattle, nearly half of respondents said that at least 25% of their employees had already returned to their office or worksite and most expect at least 25% to return by mid-2021. These workers, along with residents and visitors, support a vibrant, diverse array of urban amenities such as restaurants, bars, brick-and-mortar retailers and a lively nightlife scene.
Downtown has increasingly been a place for people to gather, share ideas and enjoy the benefits of proximity. Amid a pandemic, however, people are cautious about unnecessary time spent outside the home. Many workers express a desire to return to the office at least a few days per week. Downtown's return to vibrancy is tied to getting COVID-19 under control and providing safe spaces conducive to the return of urban life and the downtown workforce.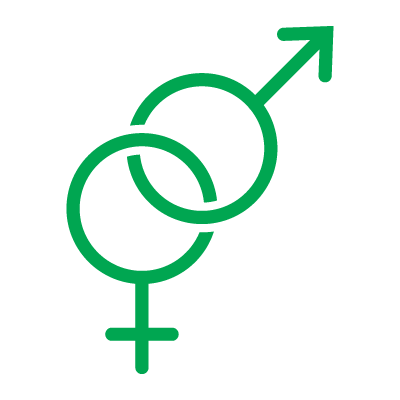 51
%
are male and 49% are female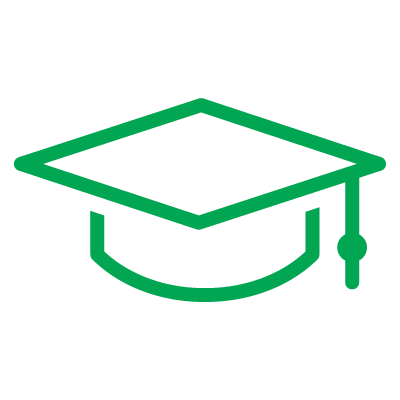 44
%
have a bachelor's degree or higher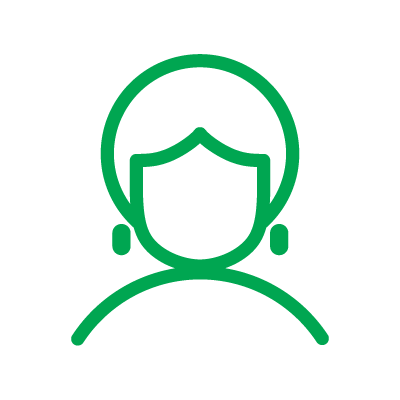 60
%
are between the ages of 30 and 54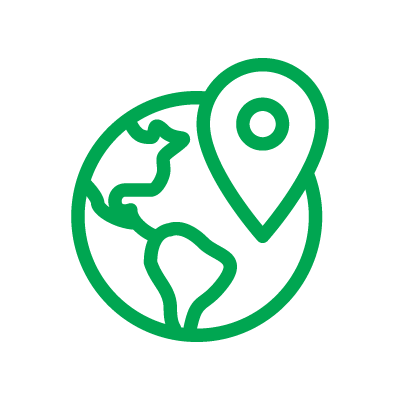 15
%
identify as Asian (the fastest-growing employee population downtown by race)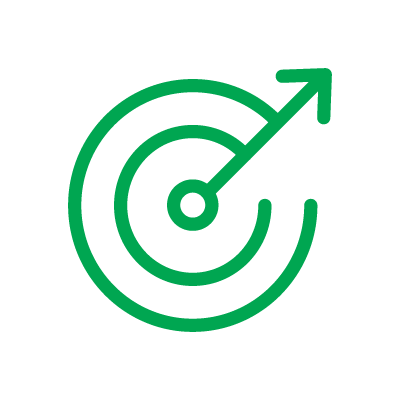 50
%
travel less than 10 miles to get to work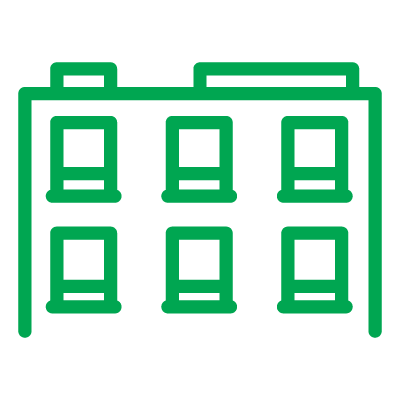 COVID-19 Impacts Create Uncertainty for Downtown's Office Market
In 2020, downtown Seattle office rents fell by 6% and vacancy increased from 5.4% to 8.7%. Much of the new vacancy was due to new construction as occupancy did not decrease. Rent growth is expected to be flat through 2021 before beginning to climb again the following year. The amount of occupied office space downtown is expected to continue to increase annually but at a much lower rate than was seen over the past few years. Including new construction, vacancy is expected to top out at 11.5% in the third quarter of 2021 and remain above 10% until 2024.
Despite the pandemic, investors continue to show confidence in the Seattle market. Lab space is in high demand. In fact, the vacancy rate for Seattle lab space at the end of 2020 was less than 1%, according to CBRE. The area also saw some of the highest-priced office deals in the nation since the start of the pandemic, including the $652 million sale of 2+U (Qualtrics Tower). This was the highest price for a single-asset property in the Puget Sound region and the seventh-largest in the U.S.
Office Vacancy
Downtown Seattle (year-end data)
Office Rent
Downtown Seattle (year-end data)
Change in Occupied Office Space
Net change in occupied square feet in downtown Seattle each year
Peer-city Comparisons
Occupied office space downtown grew only slightly in 2020, yet our center city experienced one of the best performances among peer downtowns. San Francisco fared the worst, with downtown occupancy decreasing 7.2%.
Change in Occupied Square Feet of Office Space
Among peer downtowns, year-over-year change, 2020
Downtown Office Construction
With an inventory of 79 million square feet of office space, downtown supports a dynamic economy. This sector has experienced a net gain of 17 million square feet since 2010. This has expanded the downtown office inventory by 27% over that period.
Currently, there are 3.1 million square feet of office space under construction downtown. This is about on par with the average over the past 10 years. Despite this new supply, downtown occupancy rose from 86% in 2010 to 91% by the end of 2020.
In addition to space under construction, there is more than a half-million square feet in demolition, shoring and excavation phases in preparation for future development. An additional 7.7 million square feet are in earlier stages of development ("land-use issued" and "predevelopment" phases) and do not yet have building permits.
Office Space Square Footage by Status and Completion Year
A Hot Housing Market Cools
The past decade was one of incredible growth in the residential sector. Approximately 45% of apartment units downtown were built since 2010 and yet vacancy was at a record low of 5% by the end of 2019. High demand drove rent increases faster in Seattle than in most U.S. cities, though this was tempered somewhat by unprecedented residential construction bringing new supply to the market.
In downtown, there are some signs of residential demand slowing down. For the first time since at least 2000*, the center city had fewer occupied apartments at year-end than at the start. Downtown lost 1,594 apartment households in 2020, with vacancy rising to 10.4%. Suburban markets saw a modest increase in occupancy and a slight increase in vacancy, mostly driven by new construction.
The condo market downtown was also not immune to a downturn. Through the summer of 2020, downtown experienced increases in the number of listings and decreases in closed sales and prices while other areas of the Puget Sound saw decreased supply and increased demand and prices.
One outcome of lower rents and condo prices downtown is that they may become more affordable and therefore accessible to a more diverse spectrum of individuals. Younger artists, middle-income families and working-class households may find downtown more affordable in the wake of geographic shifts caused by COVID-19.
*2000 is as far back as this data set goes.
Annual Change in Number of Occupied Apartments
Downtown Seattle
Percentage of Units Vacant at the End of Each Year
Downtown Seattle
Residential Units by Current Status and Delivery Year
Peer-city Comparisons
In 2020, downtown Seattle's apartment rents decreased more than all of our peer downtowns except for Boston. All but Atlanta and Vancouver, British Columbia saw decreasing rents.
In terms of the change in the number of occupied units, roughly half of the downtowns saw decreases and half increases. The number of occupied units in downtown Seattle decreased 3.1%. Downtown San Francisco fared the worst, with a 5.4% decrease in occupied units.
Year-over-year Change in Apartment Rents
2019-2020
Percentage change in rent among
peer downtowns
Year-over-year Change in Apartment Occupancy 2019-2020
Percentage change in number of units occupied among peer downtowns
A Visitor Industry Devastated by COVID-19
With an incredible natural backdrop, outstanding visitor amenities and an array of things to see and do, Seattle has long been the Northwest's leading destination for tourists and conventioneers. The loss of this business due to COVID-19 has had a devastating economic impact. Before the pandemic, 15 million people visited Pike Place Market each year and 12 million visited the Seattle Center, where more than 5,000 events were held annually. Locals, along with visitors, have enjoyed downtown's unmatched entertainment options, including art galleries, performances, museums, professional sporting events and myriad dining options.
Hotels
Downtown is the center of the visitor industry for Seattle, with 37% of the Airbnb listings in the city, 78% of the hotel rooms and more than 80% of the hotel revenue. However, due to COVID-19 impacts, hotel revenue was down more than 90% nearly every day through the spring and summer of 2020. As many as 29 hotels closed at least temporarily. By June, the number of units listed on Airbnb in Seattle had decreased by 26% year-over-year.
The hotel sector is expected to take a long time to recover from the downturn, not returning to 2019 levels until 2023 or later.
Hotel Demand (Nights Sold)
Downtown Seattle
Hotel Revenue
Downtown Seattle
Downtown Hotel Occupancy Compared to Peer Cities
July 2019 vs. 2020
Hotel Jobs
Jobs at downtown hotels decreased by approximately 4,000 in the second quarter of 2020 due to furloughs and layoffs. This represents a loss equivalent to almost half the estimated 2019 hotel employment downtown.
Hotel Jobs
Downtown Seattle
Cruise Ships
Seattle serves as the leading U.S. West Coast port for Alaska cruises. The Port of Seattle has hosted more than 1 million passengers annually since 2017* and is homeport to the largest ships on the West Coast, including Norwegian Bliss, Norwegian Encore and Ovation of the Seas. The major cruise lines serving Seattle include Carnival, Celebrity, Holland America, Norwegian Cruise Line, Oceania, Princess and Royal Caribbean.
The 2020 Seattle cruise season was canceled with a loss of roughly $900 million in economic impact and 5,500 jobs.
Cruise Passengers
Port of Seattle
Looking Ahead: The Washington State Convention Center Addition
The Washington State Convention Center has been a powerful economic driver for our community. Since its opening in 1988, people from outside Washington have spent over $6.9 billion locally when coming to WSCC events. In 2019, this spending added an average of $986,062 per day to Washington's economy and directly generated some 3,616 jobs (full-time equivalent).
Opening in 2022, WSCC's Summit building will be transformative, adding an estimated $260 million in annual visitor spending and 3,900 direct and indirect jobs when fully operational. The Addition is also supporting as many as 6,000 union jobs during construction, including an estimated 900 apprentices. Located just one block northeast of the existing Arch building, Summit will double the capacity of the center's offerings.
Convention Attendance
Washington State Convention Center
At least 76 future citywide conventions previously booked at the Washington State Convention Center have canceled, resulting in a loss of at least $512 million in economic impact. Cancellations represent a definite loss to the region because of Seattle's lack of available future dates and the fact that we have a smaller convention center compared to other major cities.
Downtown Development
In conjunction with the State of Downtown Economic Report, the Downtown Seattle Association publishes a development guide each year to summarize construction and investment activity downtown. These statistics are a measure of optimism and confidence in the future of the downtown economy.
COVID-19 has so far affected downtown construction activity less than many other industries. There were fewer new projects announced in 2020 and some were canceled or put on hold. Safety measures also delayed some projects underway. However, Seattle remains one of the top markets in the nation for new construction, once again outpacing all other U.S. cities in Rider Levett Bucknall's crane index (July 2020).
For the most up-to-date information, please visit:
downtownseattle.org/development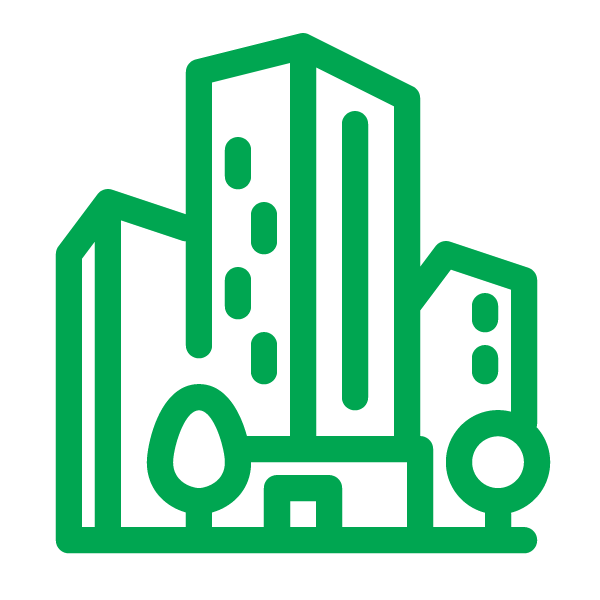 21 projects completed
by downtown developers in 2020, including:
2020
new residential units
1.2
M
square feet of new office space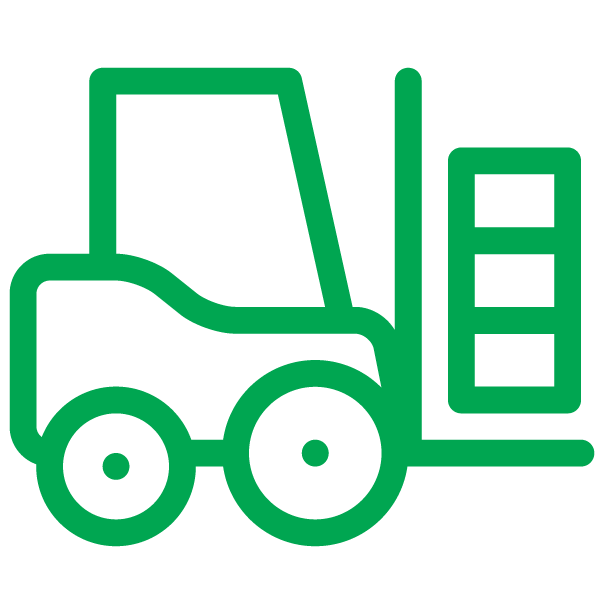 54 projects under construction
as of December 2020, including:
8840
new residential units
3.1
M
square feet of new office space