In the Absence of Natural Light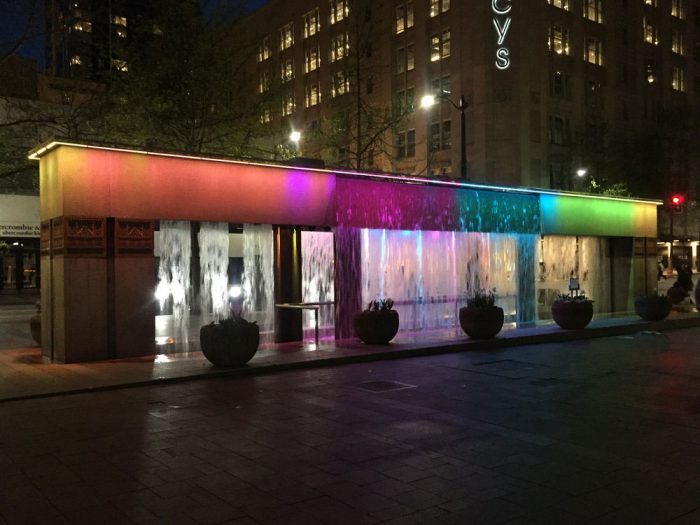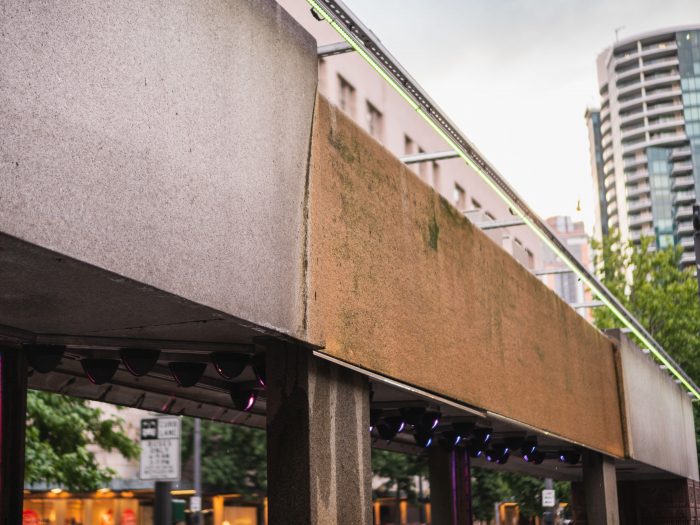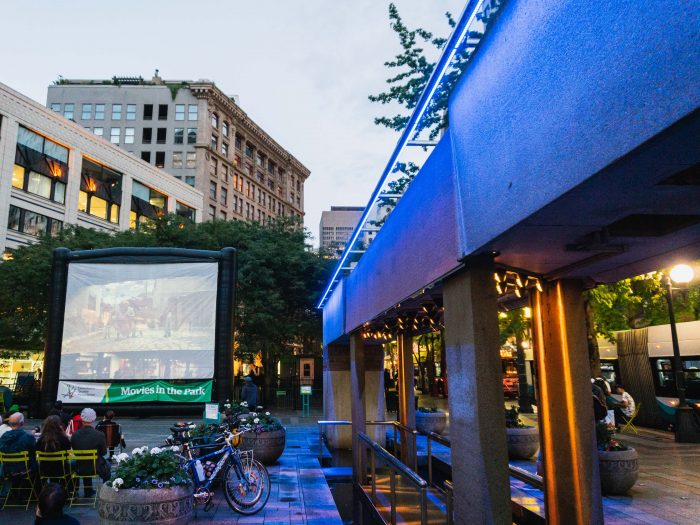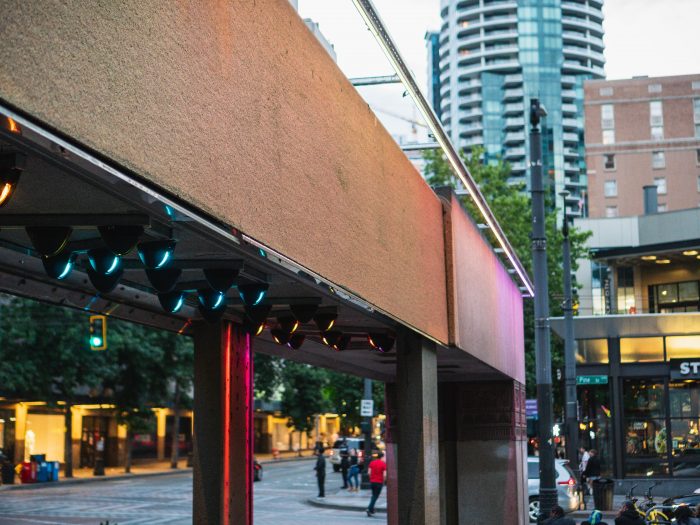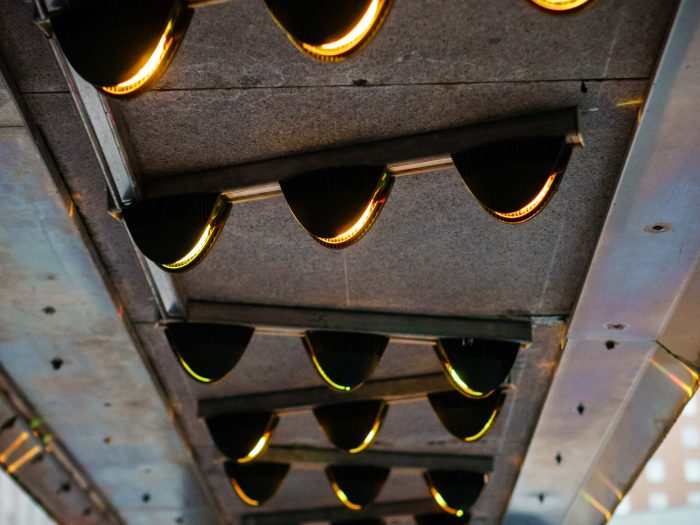 Light is a flexible and compelling tool to enhance public spaces. Recent DSA-commissioned urban art displays, including Neon Cranes, 360 Beacon and Suspended Eddies, all employ light to invite visitors into our downtown parks.
DSA's newest installation, In the Absence of Natural Light, by artist team Lumina (Iole Alessandrini and Etta Lilienthal), layers illumination and color into the Westlake Park fountain. The light sculpture was commissioned by DSA to help create a vibrant pedestrian experience and encourage visitors to spend more time at Westlake, a central gathering point for people from all walks of life.
The display integrates specialized lights throughout the fountain's base and support struts. Once activated, "planes" of light spring to life, complementing sheets of falling water.
The installation, which will be in place year-round, helps bring people to the park during slower times, including  fall and winter.
Park Rules
The Seattle Municipal Code prohibits:
Placing any structure or obstruction in the park without a permit
Dogs or other pets that are not leashed; person with dog must carry and use equipment for removing feces.
Sale of merchandise without a permit
Amplified sound without a permit.
Camping
Liquor (open or closed container)
Littering
Skateboarding, roller-skating
Illegal gambling
Urinating or defecating
Parks Code of Conduct (enforceable under SMC 18.12.040) prohibits:
Depriving others of their use or enjoyment of the park
No smoking
Unattended items
Creating a risk of harm to any person or property
Obstructing pedestrian traffic; interfering with the provision of services or the use of park property
Disrupting Parks and Recreation activities.
Abusive or harassing behavior