Third Avenue Design Vision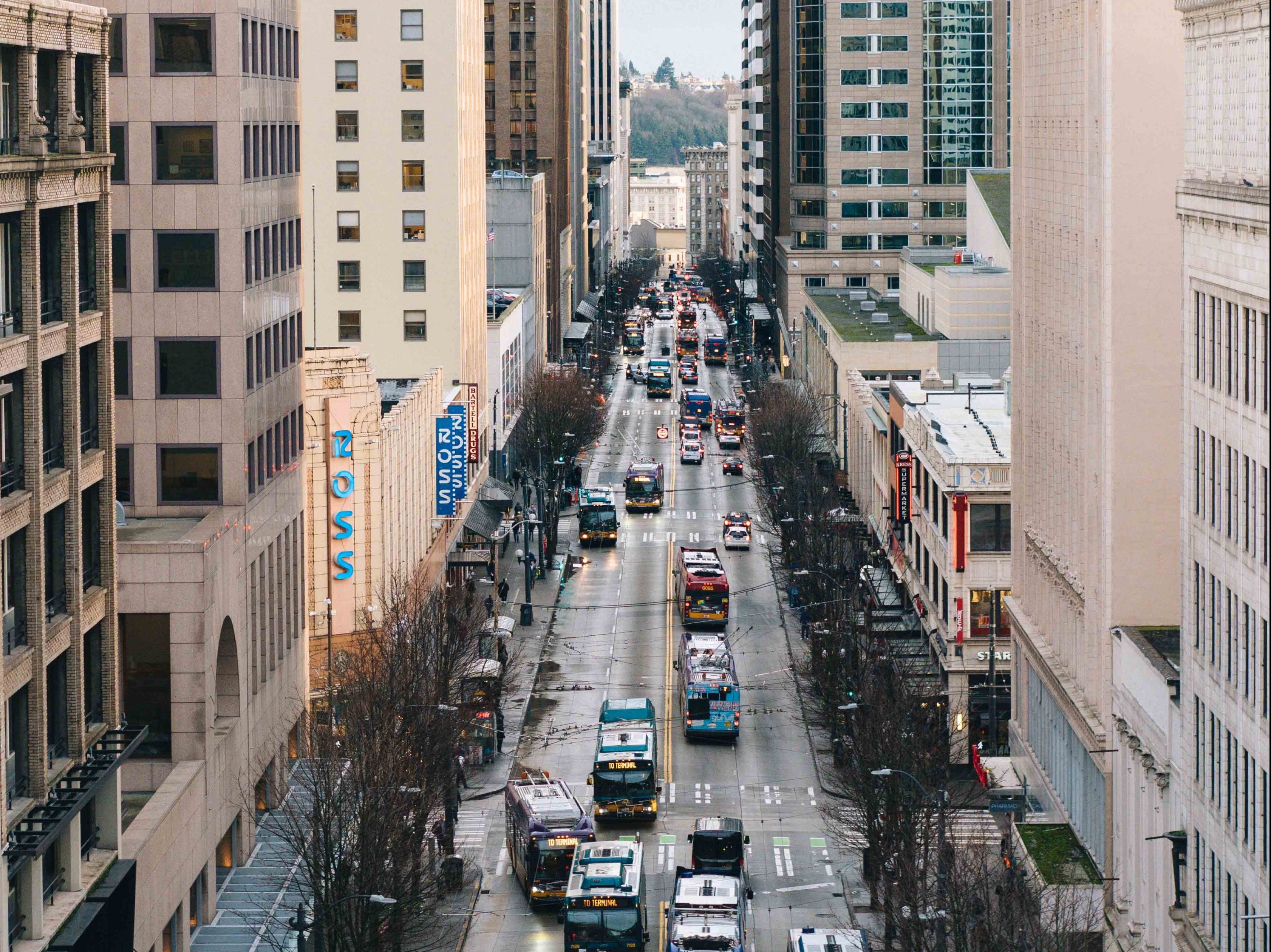 Third Avenue is not only Seattle's hardest working transit route, it also serves as an important gateway to downtown Seattle, providing access and mobility for more than 52,000 transit riders each day. At times, however, significant sections of the corridor can feel congested, unwelcoming and unsafe to the people who live, work and visit downtown.
In recent decades, public and private efforts have yielded important, but incremental improvements. Despite the great work, fundamental underlying challenges persist.
To revitalize this important corridor, DSA is leading a new vision in partnership with the City of Seattle, King County and other local stakeholders. We're already making tangible improvements to Third Avenue, and bigger upgrades are in development.
We have accomplished a lot together just in the last few months. We recently launched the Pine Street Plaza, adding color, music and pedestrian activities to this challenged, but dynamic intersection. Every day, DSA's Clean Team and their specialized Green Machines clear the sidewalks of dirt and debris. Other efforts include:
Removed dysfunctional phone booths
Fixed broken transit screens
Filled in tree-pits with rubberized filling to improve safety and cleanliness
Repaired or removed dysfunctional newspaper stands
Remove an unused bus supervisor kiosk in front of the post office
Cleaned Pioneer Square Station entrance
The final vision will examine how the pedestrian experience on Third Avenue can be improved through a series of coordinated interventions in urban design, transportation, active public space, maintaining retail and property facades, and better parks and public spaces. The partnership will also review management models in other cities for maintaining and sustaining similar corridor enhancements.