New Interactive Dashboards Track the Impact of Downtown Ambassadors
Posted on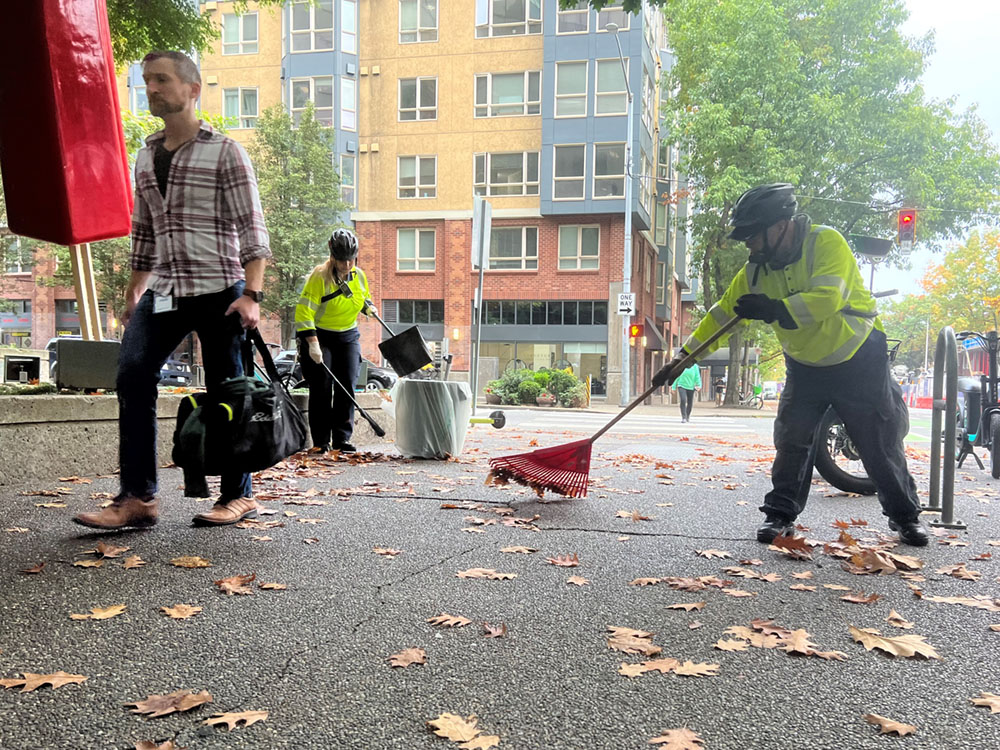 When you're moving around downtown, you can see MID-funded downtown ambassadors collecting trash, offering directions, helping people in need and setting up parks and public spaces for daily use or special events. Now, you can see the detailed impact of their work through performance dashboards on our website.
Last month, we launched new online dashboards to report on specific work performed by the DSA/MID Clean Team, Community Safety & Hospitality Team and Public Realm Operations (PRO) Team. These dashboards track a variety of tasks, from gallons of trash collected each month to the number of welfare checks conducted and hours of programming planned in DSA-managed urban parks. Ambassadors collect raw data in the field on mobile devices and that information is used to generate these dynamic reports that are updated monthly.
"Each dashboard has a wealth of information for MID ratepayers and other downtown stakeholders," said Jennifer Casillas, DSA vice president of Public Realm & Ambassador Operations. "These charts clearly demonstrate the impact our ambassadors have across the 300 square blocks of the Metropolitan Improvement District."
In addition to these new dashboards, our website has information about general MID services, hours of operation, how to make a service request, news and videos about the MID and our ambassadors, and information for MID ratepayers.
Learn more at : Downtownseattle.org/MID. Questions can be directed to jenniferc@downtownseattle.org.