KING 5: More than 3 million people visited downtown Seattle in July, most in a month since 2019
Posted on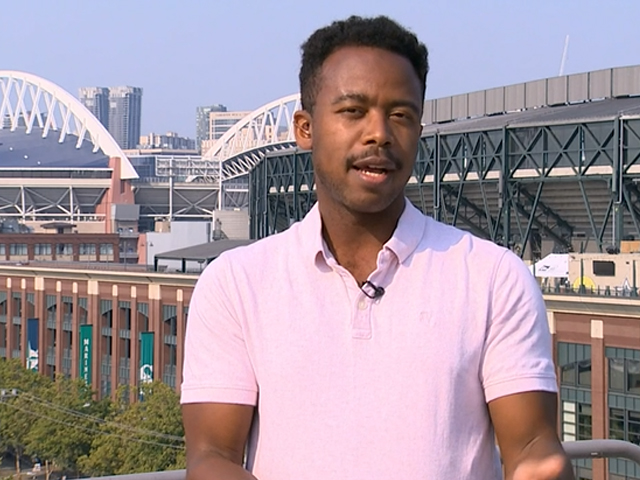 This story was originally published by KING 5 on Aug. 21, 2023
SEATTLE — Call it the Taylor Swift effect, maybe?
Over 3 million people visited downtown Seattle in July, the most monthly visitors since August 2019, a new report from the Downtown Seattle Association (DSA) detailed.
DSA spokesperson James Sido said downtown revitalization is certainly on the upswing, but more work still needs to be done.
"We just need to harness that and keep pushing the ball forward," Sido said. "It's not over yet."
According to the Downtown Seattle Association, 1.15 million people visited the area on July 22 and July 23, coinciding with the same days as Taylor Swift's "The Eras Tour" at Lumen Field. This was the highest two-day total since April 2018.
That was a particularly busy weekend in Seattle, with Mariners vs. Blue Jays games at T-Mobile Park, Capitol Hill Block Party, Bite of Seattle and the typical cruise traffic bringing in people to the city. The week before Swift's shows, Seattle hosted the Major League Baseball All-Star game, Home Run Derby and other All-Star-related festivities from July 12-16.
Put all of these factors together and downtown Seattle earned $7.4 million in hotel revenue on July 22, setting a single-day record for the city. The DSA estimated downtown hotel occupancy was 91% the entire week leading up to Swift's concert dates.
With several events drawing crowds and more companies requiring people to work in the office, the DSA said July had the highest level of weekday worker foot traffic since the beginning of the COVID-19 pandemic. This was the third straight month where worker foot traffic levels surpassed levels in 2019.
Seattle set a post-pandemic high in July with over 56,500 occupied residential units, according to the DSA
"When the economic health of downtown is strong, when downtown is vibrant, that means the city benefits from that," Sido said.
Continuing the trend of events drawing people to the city, Bumbershoot will return to the Seattle Center on Sept. 2 and 3 after a three-year hiatus. The summer music festival is celebrating its 50th birthday party with 68 bands, 16 visual/performing artists and food from 20 Seattle restauranteurs.
The DSA estimates Bumbershoot will draw over 50,000 attendees over two days.