KOMO 4: 'Moving in the right direction': New data points to recovery of downtown Seattle
Posted on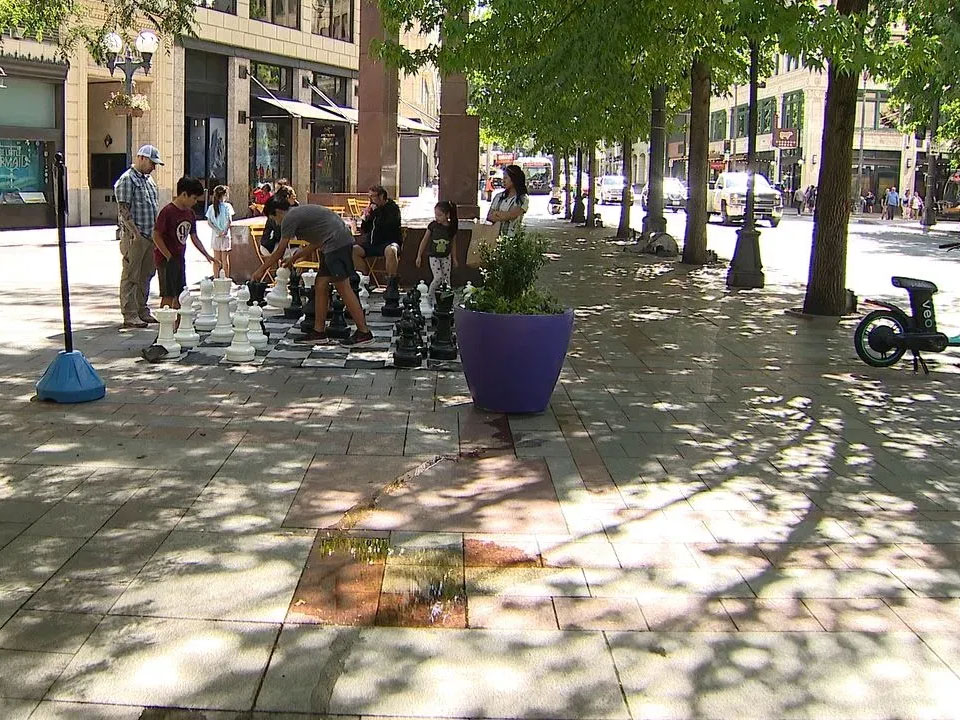 This story was originally published by KOMO 4 on Aug. 18, 2023
SEATTLE — A man was shot Friday morning near Westlake Park in Seattle.
The Seattle Police Department said the incident occurred around 6:15 a.m. at Fourth Avenue and Pike Street. Police did not give any suspect information aside from saying it may have been a man. Police added they are unsure what led to the shooting.
Later in the day, Seattle residents, and visitors like Andrew Bowers and his family, started to pack the area, unaware of what had happened hours before.
Bowers said he has felt safe in his time here despite the news.
"Absolutely feel safe, not a problem," he said. "Been taking public transit; we love doing that. We've been walking around the streets, mostly between the Space Needle and Pioneer Square."
Recovering from the pandemic, city leaders have undergone a concentrated push in trying to replicate those feelings of safety as more and more people visit Seattle.
"We had the highest number of visitors in July in downtown since August of 2019," James Sido with the Downtown Seattle Association said as he pointed to stats showing a recovery. "Our downtown worker numbers for the third straight month have been above 50%. In July it was the highest that we've had since the start of the pandemic."
Sido spoke to KOMO at a Friday afternoon food truck event in Westlake Park. The event is an example of what the organization is trying to do.
So, does more foot traffic mean safer streets?
"I think that's generally the philosophy," Sido said. "When you've got more foot traffic, more people on the sidewalks. I think people generally feel safer in numbers. I think they feel safer when downtown is more activated and more lively and vibrant."
A KOMO crew saw efforts to maintain that sentiment through private security, downtown ambassadors and Seattle police passing through on Friday.
"If you look at SPD data for downtown and for the beats that comprise the heart of the city, violent crime was down 21% in July of '23 compared to July of '22," Sido said.
But the morning's shooting shows more work needs to be done. People sleeping on the sidewalk highlight that as well.
"We're all focused on making sure that this area comes back, and not comes back simply to what it was pre-pandemic, but that it comes back stronger," Sido said. "I think we are moving in the right direction."