Members, Ratepayers and Community Leaders Come Together at DSA/MID Annual Meeting & Party
Posted on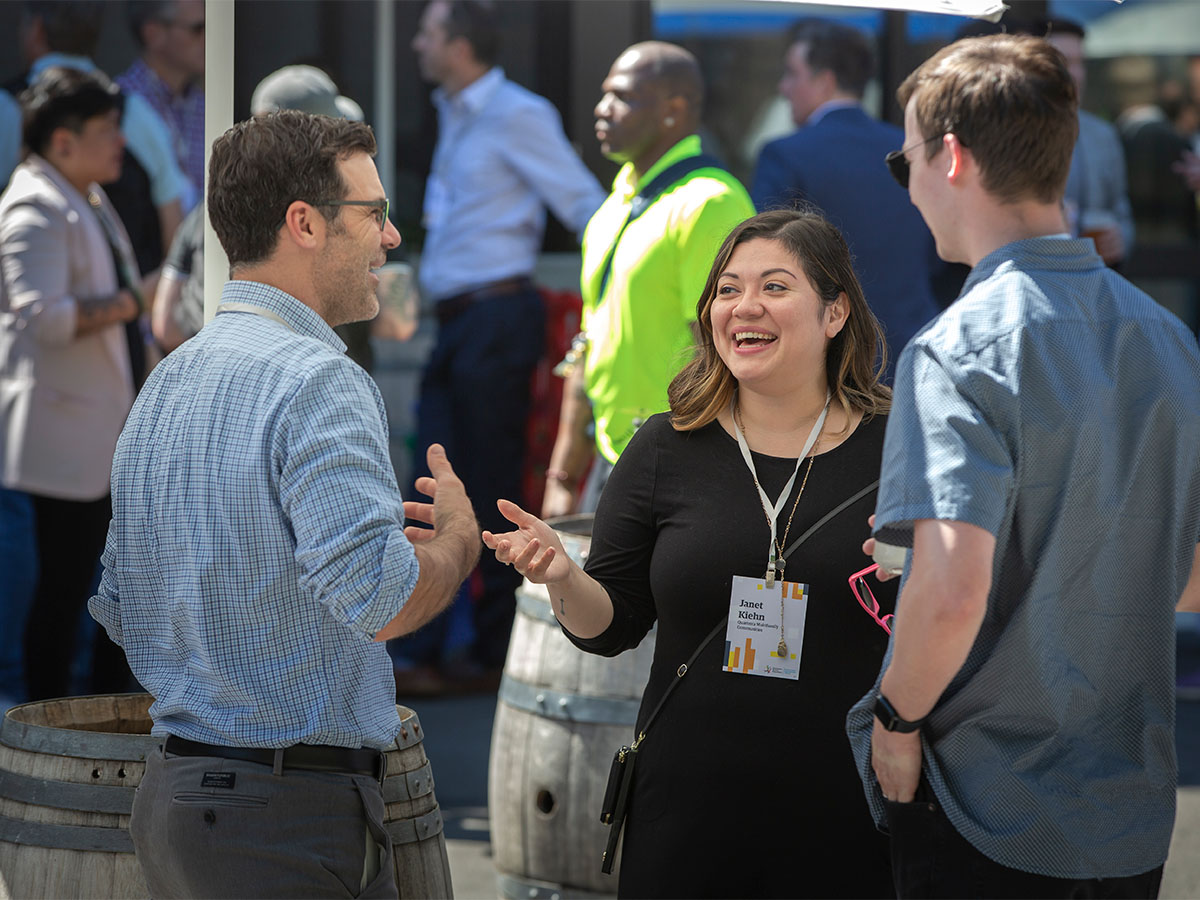 Last month, we celebrated the 2023 DSA/MID Annual Meeting & Party. Under the theme "Together for Downtown," hundreds of DSA members, Metropolitan Improvement District ratepayers, downtown residents and civic leaders gathered at the beautiful new Victory Hall at The Boxyard in Sodo.
For those of you who were able to join us, thank you! And for those unable to attend, here are a few highlights:
Outgoing DSA Board Chair Kathy O'Kelley recognized the 73 new DSA members who joined us last year and welcomed five new DSA Board members, including one new officer of the board. These positions became effective July 1.
Fred Rivera and Catie Griggs of the Seattle Mariners welcomed guests to their new facility and offered some highlights into All-Star Week and the Mariners' plans for the neighborhood.
On the heels of issuing his Downtown Activation Plan, Mayor Bruce Harrell joined us to extend his ongoing support for downtown and the MID. Mayor Harrell also emphasized the importance of leadership and teamwork during difficult times.
Outgoing MID Ratepayer Advisory Board Chair Lisa Nitze acknowledged the recent renewal of the MID for another decade and the dedication of our more than 120 downtown ambassadors who work daily to ensure downtown is clean, safe and welcoming for all.
Lisa also presented the Lee Townsend Ambassador of the Year Award to Dispatcher Stacie Jackson. Stacie was selected from this year's Ambassadors of the Month who are voted upon by their supervisors. You can learn more about Stacie's role and contributions in this tribute video.
After a brief annual report video, DSA President & CEO Jon Scholes shared some highlights of the past year and the organization's priorities in the new program year as we continue to revitalize downtown.
Jon noted the expansion of the MID toward T-Mobile Park effective July 1, plans to add 39 more ambassadors and increase public realm events and activations. He also spoke to DSA's efforts to influence public policy on issues impacting downtown and the opportunity to shape the future of downtown with seven of nine City Council seats on the ballot Aug.1.
Sung Yang, who assumed the role of DSA Board Chair on July 1, concluded the meeting with comments on the importance of public-private partnerships. Reflecting on his background working in city and county governments, Sung noted the necessary work of organizations like DSA to help public sector partners fill in the gaps and make progress on pressing issues.