Dig Into the Latest Downtown Data with DSA's Recovery Dashboard
Posted on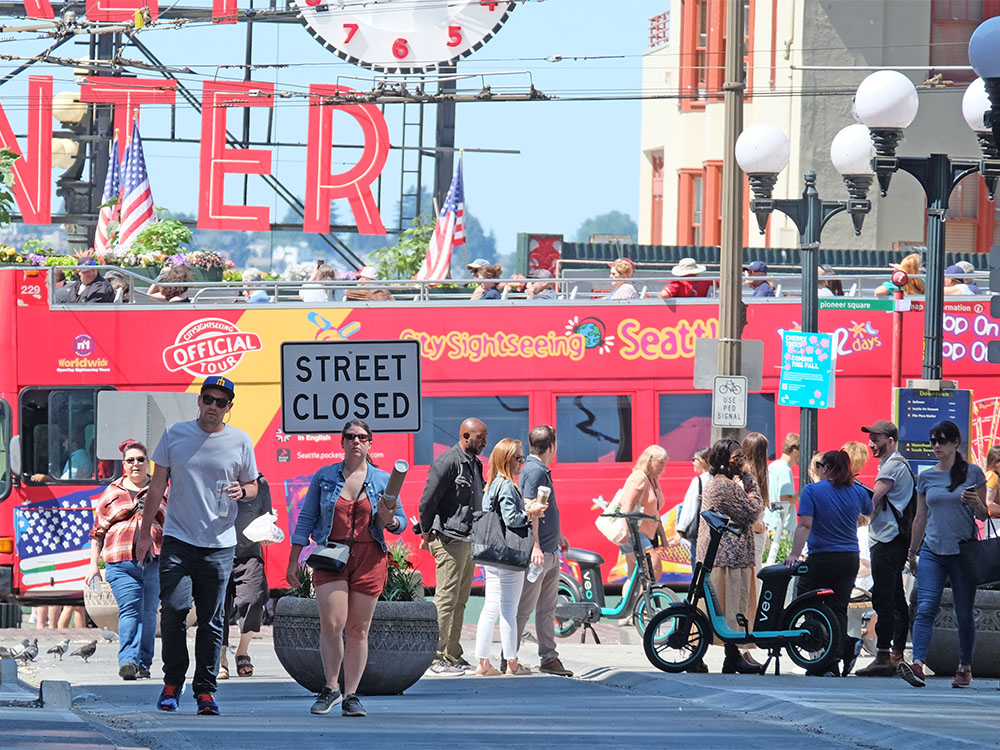 DSA's latest Recovery Dashboard is out, and one thing is clear: workers and visitors are returning to downtown.
June saw the highest raw number of workers since the pandemic began, with close to 80,0000 people at work three or more days per week.
At 52% of the June 2019 figure, the raw number of workers and the percentage returned are the highest we've seen since March 2020. As more employers are bringing workers back to the office, we expect to see even bigger numbers in the coming months.
Visitor numbers also keep climbing. Nearly 3 million people visited the center city in June, the second-highest count since March 2020 (trailing only August 2022's 3.04 million). With such a surge of visitors, it's no surprise that hotel numbers were enormous in June with demand 101% recovered compared to June 2019.
Perhaps the best part of these impressive numbers? They don't yet account for an incredible MLB All-Star Week, two performances by Taylor Swift, Bite of Seattle and other July events downtown.
You'll find more data and interactive charts on our website, representing both monthly and weekly data snapshots to provide context for what we're seeing downtown. The dashboard is published monthly, and includes key metrics, trends, storylines and upcoming events that help tell both the data-centric and anecdotal story of recovery.
You can also download a PDF version of the dashboard.