Letter to Mayor Harrell, City Council and City Attorney Davison: Urgent Action Required
Posted on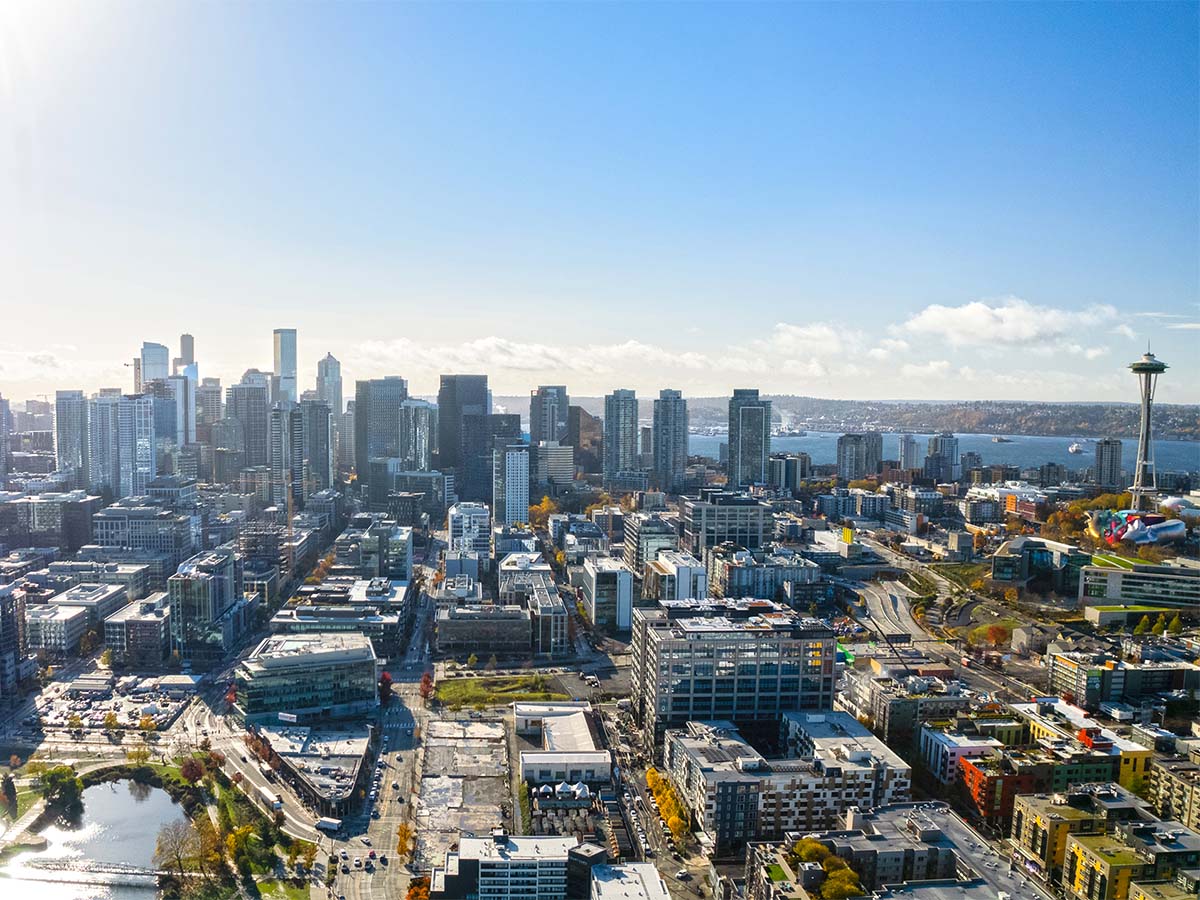 Dear Mayor Harrell, City Councilmembers and City Attorney Davison,
I am writing to urge you to take immediate action to address Seattle's worsening drug crisis and to share with you relevant public opinion research that was recently commissioned by the Downtown Seattle Association that supports bold action to address this emergency. 
The City Council's vote this week to maintain the status quo when it comes to public drug use in Seattle is deeply disappointing. The Council's inaction will lead to more deaths on Seattle's streets and further threaten the economic revitalization of downtown. It's a blaring signal that Seattle is open for continued, rampant and unfettered drug use in public places. Seattle is isolating itself from cities across the region and state that have taken action to address public drug use. 
The City's current response to drug sales, distribution and public use is unacceptable, insufficient, ineffective and frankly incoherent. It's not clear how the City intends to dramatically decrease the alarming rise in public drug use, overdose incidents and deaths or the resulting impact to neighborhoods, small businesses and residents from this activity. The scale and severity of Seattle's drug crisis demands a thoughtful, urgent, comprehensive and serious response. This response should include additional resources for treatment, housing, outreach, the court system, EMS and clear and enforceable laws around public use. The Third Avenue Project that was funded last year by Mayor Harrell — to address one of the city's most concentrated areas of substance use disorder — offers a promising framework. However, this initiative will require additional resources and coordination among all branches of government to be successful and it must be scaled and expanded to other neighborhoods. 
On behalf of our members, I urge you to immediately come together to develop a comprehensive proposal to address this worsening crisis in our community, which includes conforming Seattle's Municipal Code to the state law on public use. Inaction is unacceptable and inconsistent with the City's primary Charter responsibilities: to protect and enhance the health, safety, environment and general welfare of the people of Seattle.  
The fentanyl crisis in Seattle is a public health emergency that is impacting a record number of lives. Within the region, overdose incidents and deaths are heavily concentrated and over-represented in the City of Seattle relative to the city's share of King County's overall population. 
Since March of 2020, more people have died from drug overdoses in Seattle than from COVID-19.

In 2022 alone, 589 people died from drug overdoses in the City of Seattle. 

In 2022, 153 overdose deaths occurred in downtown Seattle. 

Nearly 60% of all overdose deaths in King County occurred in the City of Seattle in 2022.

Between 2021 and 2022 the number of drug overdose deaths in Seattle increased by 72%.

In May of 2023, King County EMS agencies responded to 207 overdose incidents in downtown Seattle, up from approximately 130 incidents in May of 2022.

Seattle is on pace to  set a record in 2023 for total overdose deaths in the city.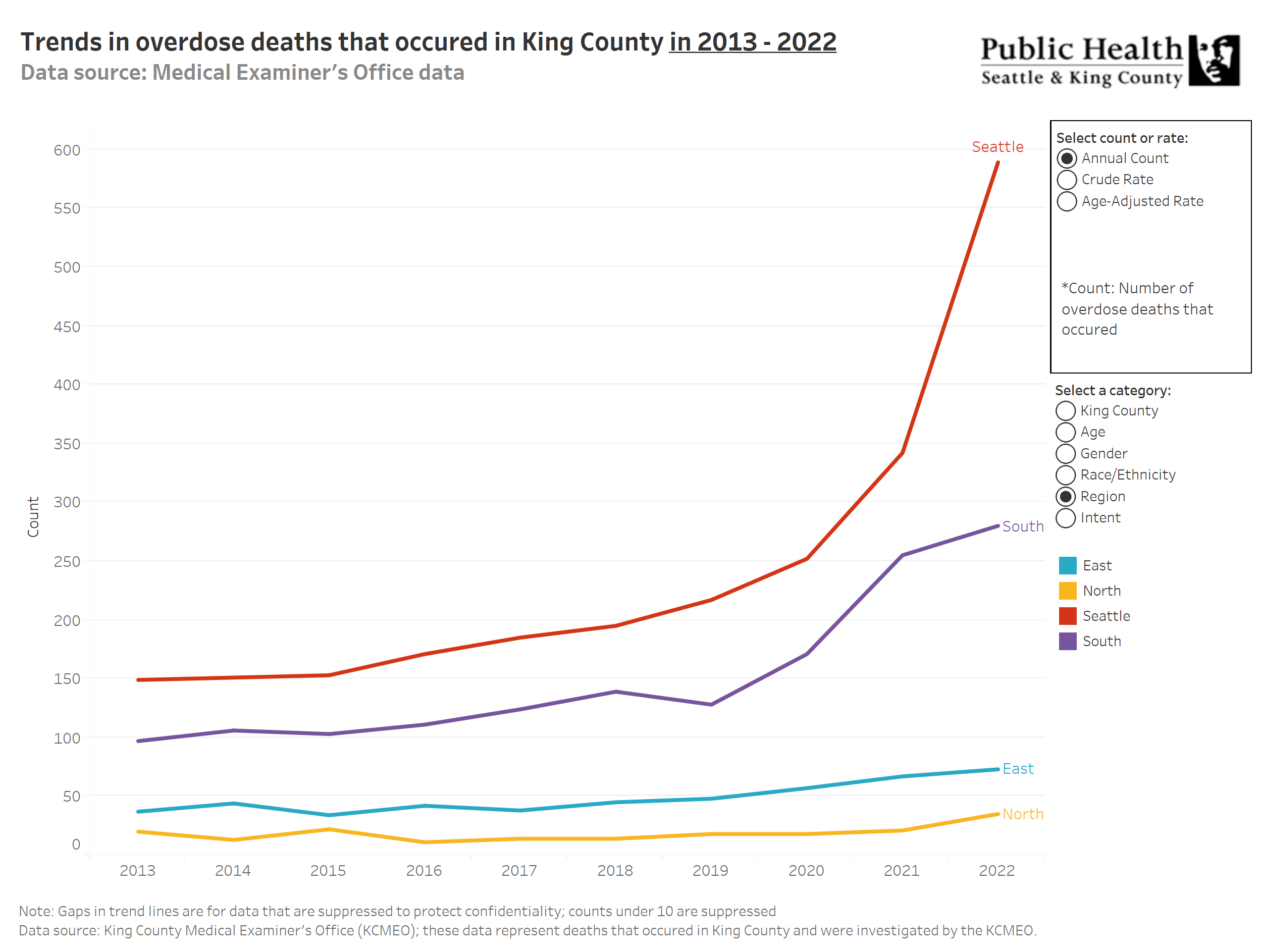 The downtown business, residential and nonprofit community is urging the City to take action. New research shows Seattle voters strongly support action to address public drug use downtown. 
77% of voters believe Seattle's hands-off approach to drug use is leading to rampant crime and making it harder for downtown to recover.

Nearly three-quarters of respondents say they are visiting downtown less often. Crime and safety concerns are the top reason people give for why they are visiting less frequently. 

Attached to this letter are the full results of the recent public opinion research commissioned by the Downtown Seattle Association and conducted by EMC Research. 
The private sector and downtown community are doing their part to respond to this crisis and to further the revitalization of downtown. 
Downtown property owners are increasing their investment in cleaning, outreach and safety services from $15.5 million in FY 22/23 to $18.5 million in FY 23/24.

In June of 2022, Downtown Ambassadors and security personnel began carrying Narcan and have administered the life-saving medication more than 100 times since the beginning of this year. (Recently, two ambassadors were exposed to secondhand fentanyl smoke and received Narcan. One individual was transported to Harborview and spent the night at the hospital.)

Seattle businesses are contributing more than $300 million a year in new tax revenue to the City through the payroll tax.

Downtown employers are welcoming workers back to the office at greater rates, which will help support small businesses and arts organizations and drive additional tax revenue to the City.  

The Seattle Chamber reports that 62% of downtown employers are requiring employees to be in the office at least three days per week. 

In the first three weeks of May, more workers were back in their offices in downtown Seattle than at any period since the start of the pandemic. 
The City's current approach to addressing Seattle's drug crisis is failing and resulting in record overdose incidents and deaths.
I urge your immediate attention and action to address this generational public health crisis that threatens lives and threatens the further revitalization of downtown Seattle.
Sincerely, 

Jon Scholes
President and CEO
Downtown Seattle Association