KING 5: New survey shows Seattle residents want the city to increase downtown recovery efforts
Posted on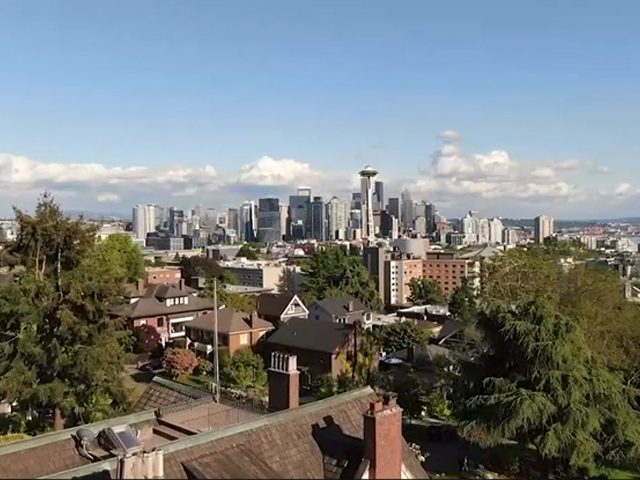 This story was originally published by KING 5 on June 8, 2023.
SEATTLE — With seven of the nine Seattle City Council seats up for re-election this year, a new survey shows voters want to see candidates focus on downtown recovery efforts.
A survey released Thursday gathered the opinions of 500 people throughout the City of Seattle who are likely to vote in this year's city council elections. The survey was done by EMC Research and commissioned by the Downtown Seattle Association (DSA). The combination of telephone and email, and text-to-web outreach was conducted May 17-23, 2023. Results show more work needs to be done to improve the safety and economic recovery of downtown.
"I think what we saw very clearly in the results with this research is we still have a lot of work to do to make downtown feel safe and healthy and vibrant, to attract even more people," said Kylie Rolf, the vice president of Advocacy and Economic Development for the Downtown Seattle Association.
Survey findings show that of the people polled, 5% said they have visited downtown Seattle more often since the pandemic, 73% said they have visited less often, and 21% said their visitation has not changed.
Of the people who said they are going downtown less often, the top four reasons included crime, safety concerns, remote work, and homelessness. The DSA said public safety will be top of mind for people voting in this year's city council election.
"They get that connection between a healthy downtown and a healthy city and overall quality of life, and that rings true across all council districts," said Rolf.
KING 5 spoke with people in Seattle who shared their thoughts on downtown recovery efforts. One person said they believed more people would visit downtown if public transportation was easier and safer.
"You start hopping on the train at night and you got a bunch of people sleeping and stuff, and I get they are unsheltered and need a warm place or a cool place to stay, but I feel like it also just affects a lot of people that are commuting and tourists," said Horacio Hernandez-Tobon, who lives in Seattle.
Others say they feel safe downtown and believe the pandemic showed the importance of supporting local businesses.
"I think that kind of woke some people up to be like, 'Oh wow, we really need to support like our small businesses and our local restaurants and things like that, or we won't be able to see those kinds of places anymore,'" said Natalie Muller, a Tacoma resident who spends a lot of time in Seattle.
As seven city council seats are up for re-election this year, people hope the city will deal with the challenges facing downtown one step at a time.
"My hope for downtown Seattle is that they can minimize the problem because it starts with minimizing it," said Hernandez-Tobon
The survey showed that when asked to grade how Seattle City Council was doing with downtown recovery efforts, 34% gave the council an A-C grade, while 66% gave the council a D-F grade.