Metropolitan Improvement District Renewed for Another 10-year Term
Posted on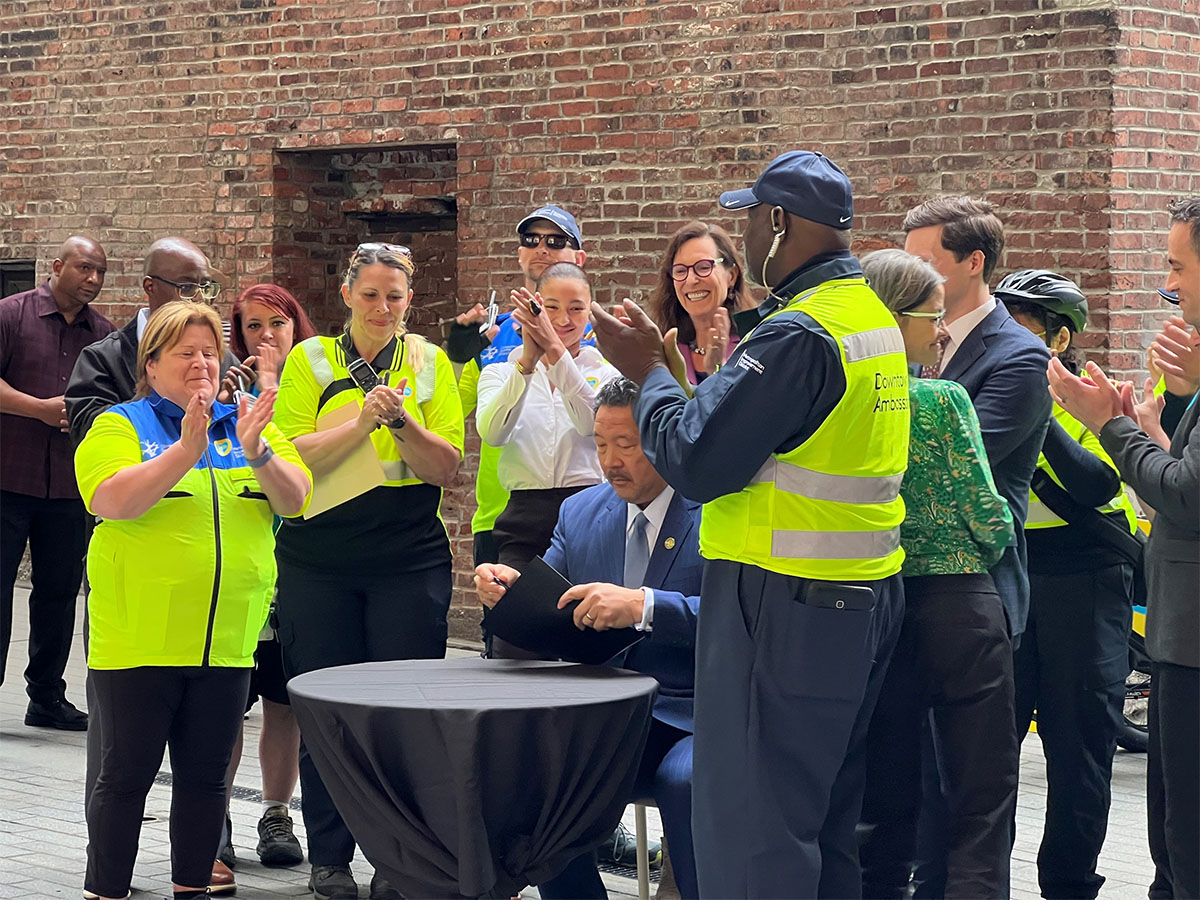 In a big win for downtown workers, residents, visitors and everyone who values a clean, safe and welcoming urban core, the Seattle City Council voted unanimously this month to renew the MID for an additional 10-year term. This vote came after nearly 70% of downtown property owners within the MID approved petitions in support of renewal to advance it to Council. As the final step in the process, Seattle Mayor Bruce Harrell signed legislation to extend the MID on May 18. The next 10-year term begins July 1 and continues through June 2033.
"This legislation reaffirms our commitment to a vibrant and lively city core," said Mayor Bruce Harrell. "Our MID and DSA partners are essential to a downtown that is safe, welcoming and activated. Together, we'll continue to address the present and future needs of our neighborhoods."
Since 2013, MID-funded ambassadors have:
Collected 10 million gallons of trash.
Disposed of 115,000 incidents of human or animal waste.
Collected 94,000 syringes.
Removed 362,000 graffiti tags.
Conducted 73,000 welfare checks for those living unsheltered.
Provided directions to tourists and visitors 859,000 times.
"MID services are possible because of the investment of downtown property owners," said DSA President & CEO Jon Scholes. "Thank you to Mayor Harrell and the City Council for recognizing the importance of these services and the strong support for their reauthorization within the downtown community. MID programs are essential to downtown's continued revitalization."