The Seattle Times: Does reopening of Tom Douglas' Palace Kitchen signal better times for downtown?
Posted on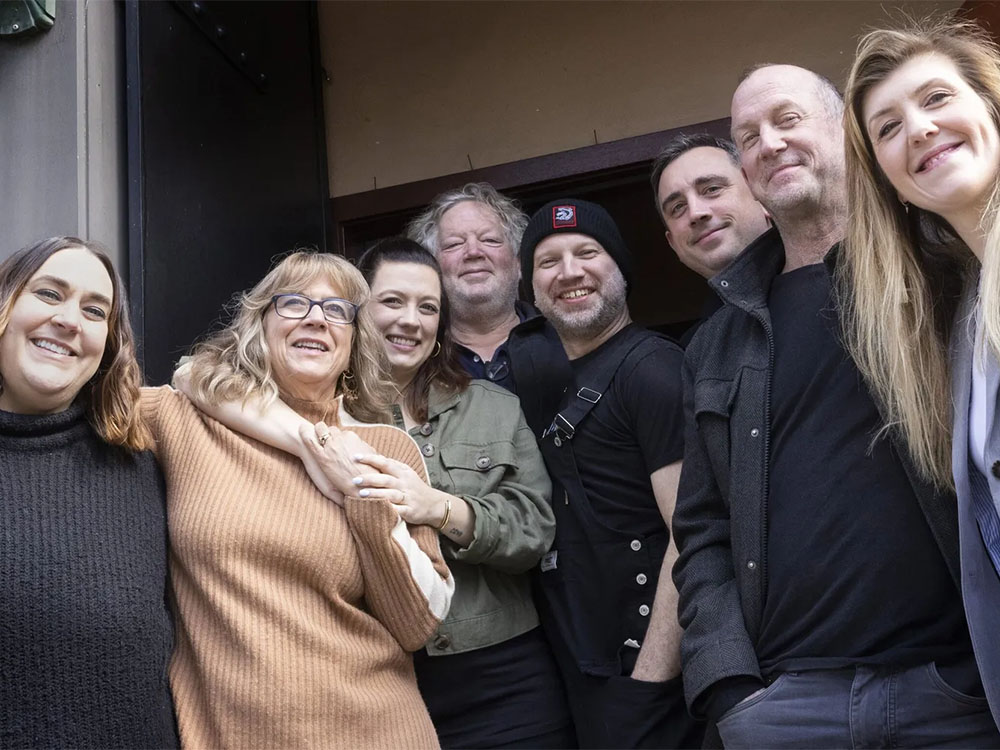 This story was originally published in The Seattle Times on April 15, 2023.
At a time when downtown Seattle often resembles a ghost town at night, news that celebrated chef Tom Douglas is bringing back one of his most prominent restaurants, Palace Kitchen, seems like the jolt this business quarter needs.
Palace Kitchen, which closed along with Douglas' other restaurants in March 2020 due to the COVID-19 pandemic, will reopen Friday, April 21.
"This is a moment to celebrate, and another great step towards Seattle's downtown revitalization," said Tammy Blount-Canavan, president and CEO of the trade group Visit Seattle, about the news.
The grand reopening also comes, perhaps not coincidentally, just weeks before the May 1 deadline Amazon has given its heavily remote workforce to be back in the office at least three days a week: Palace Kitchen in Belltown is just a few minutes' walk from a half-dozen Amazon office towers.
But Douglas, who was among Seattle's hardest-hit restaurateurs in the pandemic, is more guarded. "I am optimistic. But I am not one to take anything for granted," he said on Friday. "Hopefully good service, good food, good energy and all the pieces fall into place."
Douglas is right to be cautious: a lot of pieces really do have to fall in place before Palace Kitchen and the rest of downtown's restaurant scene can expect their fortunes to return to what they were in the pre-COVID world.
In 2022, Seattle's restaurant sector did 12% less in sales than in 2019, and had 5.6% fewer restaurant locations, according to state data analyzed by the Washington Hospitality Association.
Although the association doesn't break out downtown data, much of the city's decline reflects downtown restaurants, said WHA President and CEO Anthony Anton. Factor in soaring inflation, and the average restaurant is still down "almost a quarter of your sales" versus 2019, Anton said.
Douglas is counting on a seasonal pickup in tourists and other downtown visitors, and he's not alone.
Seattle cruise season, which kicks off Saturday, is projected to bring 700,000 high-spending tourists, up 17% from 2019, according to Visit Seattle.
Hotel occupancy downtown is at its highest level since the start of the pandemic, according to Visit Seattle.
If the relaunch of the Palace Kitchen goes well, Douglas plans to open Neb Wine Bar & Café by Dahlia Bakery on Fourth Avenue as early as next month.
Others are bullish on the downtown corridor. A half-mile west, Vindicktive Bar & Wings plans to open on May 1 and serve Buffalo wings and chicken sandwiches until 2 a.m. Wednesdays-Sundays with plans to expand to seven days a week as early as June.
The Rider bar and restaurant, which closed during the pandemic, will reopen on May 2 inside the Hotel Theodore, and the new Alder & Ash restaurant will make its debut in the Sheraton Grand Seattle in late May.
Jon Scholes, president and CEO of the Downtown Seattle Association, sees the jump in openings and reopenings as more evidence that demand for downtown dining is surging. "Downtown residents and others, folks staying in hotels, are looking for more late night food and drink and they're going to find it at the Palace."
Since the pandemic, Douglas has reopened or consolidated several restaurants and other businesses into 13 entities.
In 2021, he decided not to reopen his flagship Dahlia Lounge and instead used that space to house Dahlia Bakery and a Serious Pie. He also shut down Bravehorse Tavern and Trattoria Cuoco in South Lake Union.
Management didn't provide any financial data, but Douglas said the remaining core of his businesses are back to 2019 sales levels. And in the case of the Carlile Room downtown, revenues are at a record high now that the Paramount Theatre, located across the street, has started increasing the number of matinees and other shows, he said.
The Paramount, which closed for much of 2020 and 2021 because of COVID, hosted 228 shows last year and is on track to do around 250 events this year, a theater spokesperson said Friday.
But those hopeful signs all come with caveats.
Hotel occupancy downtown, though rising, is still well below pre-COVID levels: through March, it was 53%, versus 71% for the same period in 2019, Visit Seattle data shows.
One key weakness: the glacial recovery of downtown's convention business.
Hotel bookings for downtown conventions in 2023 were down 45% compared with 2020, based on bookings that had been made by November 2019 and 2022, respectively, Anton said.
"That's a huge impact — all those people typically come in and have two meals a day, sometimes happy hours," Anton said.
An even bigger hurdle: the still-missing office workers who once crowded downtown restaurants at lunch and often stayed for happy hours. While the number of workers downtown has been gradually rising, it's still only around 45% of pre-COVID levels, according to forthcoming phone tracking data from DSA. That's just shy of the 10-city average of 48.5% reported by security firm Kastle.
Restaurateurs like Douglas, and downtown generally, will unquestionably get a boost with Amazon's May 1 in-office deadline. DSA's Scholes and other downtown business leaders hope that spurs other employers to bring their own workers back downtown.
"We're not going to get back to five days a week, but three-plus is kind of a mantra for a lot of [downtown employers] right now," says Scholes. "And I think that's giving some confidence to restaurateurs … to think about reopening or extending hours, extending days or establishing new locations."
But that points to yet another challenge facing Douglas and the rest of the downtown restaurant scene: a shortage of workers that predated the pandemic, was made worse by COVID, and isn't close to over.
Even as the pandemic began to relax its hold on the economy in 2021, restaurants that were otherwise ready to reopen or expand often found themselves constrained by lack of labor, and had to switch to limited hours and reduced menus. Many owners said their former workers had moved on to jobs in industries ranging from grocery stories to retail warehouses. (Douglas' labor pains were so acute that in early 2021, he was seen waiting tables at his own Seatown Rub Shack & Fish Fry.)
Even now, the Seattle-area restaurant and bar labor force hasn't recovered: through February, it was still down 2.5% compared with February 2019, according to state data.
And it's not merely a question of finding bodies: Many of Seattle's most successful restaurants had highly experienced staffs and management teams that had taken years to build.
During the COVID closures, "we were ripped apart as a team," Douglas told The Seattle Times in June 2021. "I lost 40-year employees, 30-year employees, 25-year employees, you know, friends. We were just torn apart and this was a traumatic affair. And the idea that it has to be cookie-cutter on the way back [to reopening] is not realistic and nor is it fair."
Another major obstacle: debt. The average full-service restaurant located in Washington accrued $160,000 in COVID-related debt during the first year of the pandemic, "which is several years of their profit," Anton said. Much of that debt lies with 55% of restaurants that didn't receive assistance under the federal Restaurant Revitalization Fund of 2021, Anton said.
Douglas' Sea-Town Restaurants received $10 million from the RRF, according to a 2021 Freedom of Information Act data release.
Anton said one key factor going ahead is how those restaurants that did not get Restaurant Revitalization Funds fare this year. "Do they reopen? Do they just get out?" Anton said, adding that he thinks this fall will be when many of those restaurateurs "make their final decisions."
Douglas, on his part, is in the "reopen" column — at least for Palace Kitchen. But in a sign of just how badly downtown Seattle's restaurant scene was battered by COVID, Douglas said he likely won't reopen his event space, the Palace Ballroom, or the taqueria Cantina Leña, and will likely let those leases expire in spring 2024.