DSA/MID Staff Get Downtown Parks Ready for Summer Fun; Prep for Downtown Summer Sounds
Posted on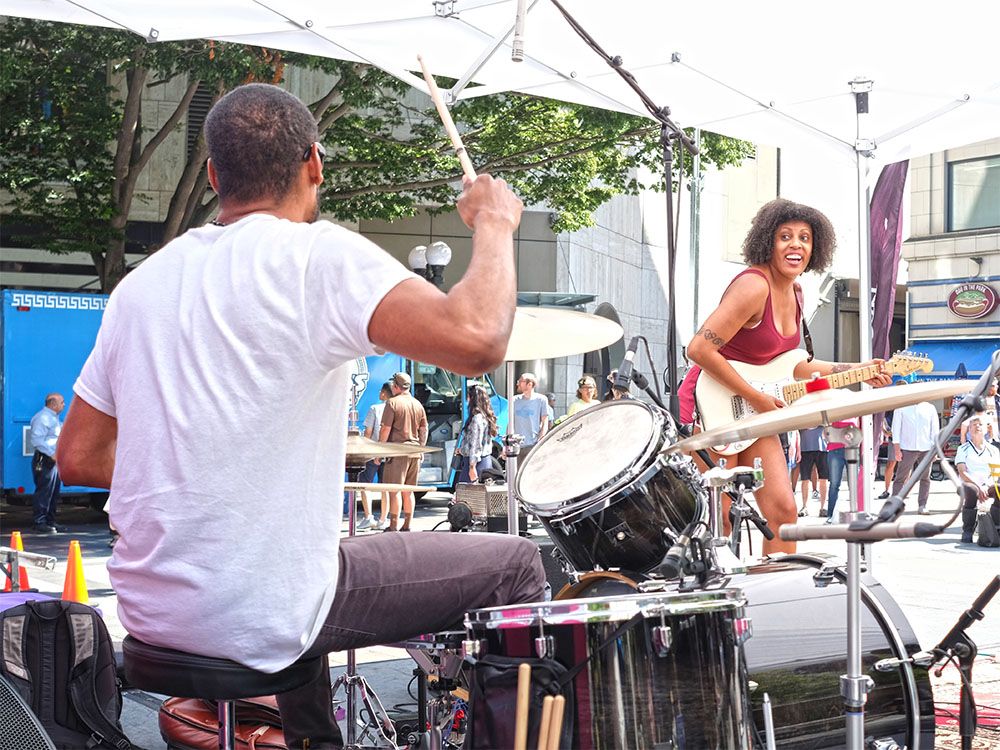 DSA/MID teams are gearing up for a busy summer in downtown parks and public spaces. From games and food trucks to live concerts and family-friendly events, there are plenty of good times on the schedule to keep locals and visitors alike entertained.
Earlier this week, our food truck fest rolled into Westlake Park, featuring signature fare from seven local trucks, free live music and games. The festival returns to Westlake Park monthly through August. Your next chance to get in on the fun is May 24. As more employees return to downtown offices, it's the perfect recipe for a flavorful midday break.
On May 14, the first 100 people to stop by Westlake Park will receive flowers and chocolate to celebrate Mothers Day. Visitors can also take photos at a flower display selfie station created by Young Flowers. And every Saturday through summer, Westlake will feature a craft station for creating chalk murals, puppets, flowers and cards.
A pop-up dog park is coming to Westlake Park on May 19, and after a successful April pilot drawing hundreds to Bell Street Park, Downtown Dog Days moves to Occidental Square in June with dog-friendly vendors, free live music and games. It's a great way to connect with other downtown dogs and dog lovers.
Looking ahead to July, DSA's long-standing free outdoor concert series, Downtown Summer Sounds, returns for its 44th year. Our kick-off concert takes place on Friday, July 7 in Westlake Park from 4-6 p.m., just ahead of the busy MLB All-Star Week. Come join us and keep an eye out for the full schedule coming soon. Until then, Occidental Square and Westlake Park will host buskers playing a variety of genres each Wednesday.
To stay up to date on these and future park activations, sign up for our parks newsletter and follow our Occidental Square and Westlake Park Facebook pages.