DSA/Chamber poll finds public safety tops voter concerns ahead of city council election
Posted on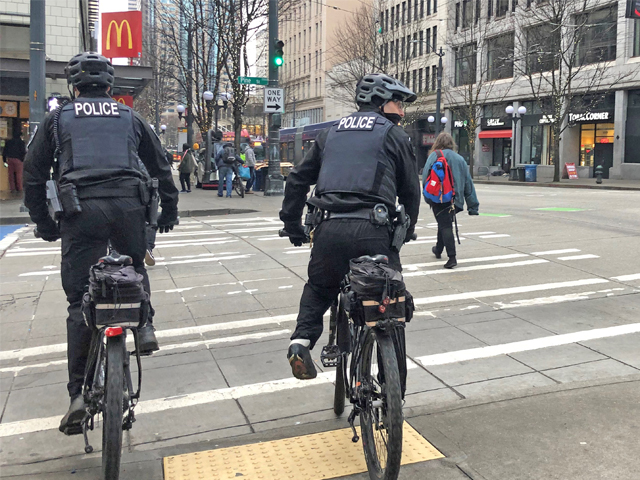 Earlier this year, DSA and the Seattle Metropolitan Chamber fielded a survey that confirms Seattle voters are aligned with our repeated calls for improved public safety downtown and more SPD officers citywide.
The January survey conducted by EMC Research found Seattle voters want a complete approach to public safety, with respondents calling for proper staffing levels to meet response times, police reforms and responsible alternative responses.
Likely November 2023 voters answered a series of questions about safety in their neighborhoods, top safety concerns, Seattle police funding and staffing, unarmed alternative response and confidence in elected officials on the issue of safety.
"We've heard from our members — people who visit, live and work downtown — that safety is their number-one priority," said DSA President & CEO Jon Scholes. "This survey confirmed that voters are largely aligned. They think community safety is critical to revitalizing downtown and neighborhood business districts, that it needs to be a top priority for elected officials and that law enforcement should be able to respond in a timely but also appropriate manner. For those who are running for local office — or thinking of running — it's pretty clear that voters are calling for a focused approach and urgent action on public safety."
"It has been our position – and the research shows that the voters share it – that an all-of-the-above approach to public safety is needed: reforms, alternatives, and the right number of officers to meet response times," said Rachel Smith, president and CEO of the Seattle Metro Chamber. "With the most city council positions open that we have seen in 20 years, we urge those who have already filed to make their positions on public safety clear to the voters. And as leaders of civic organizations, we encourage people to run for office – especially if they share the opinions of the voters."