We Asked, You Answered: Results From Our MID Services Survey
Posted on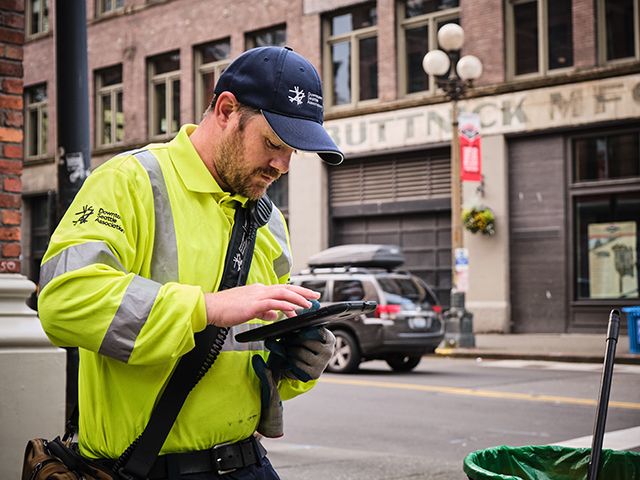 As we seek to renew the Metropolitan Improvement District, we believe it's important to get input from downtown property owners, employers, residents and workers. In July and August of this year, we conducted a survey to better understand how services provided with MID funding are viewed, and what downtown stakeholders see as the biggest challenges facing the center city. Below are key takeaways from the survey.
Overall satisfaction with MID services was high, with 70% of respondents "very" or "somewhat satisfied" with cleaning services, and 66% "satisfied" with parks and public space efforts.
Cleaning continues to be a crucial service for those operating in downtown, with 99% percent of respondents indicating cleaning services were "very" or "somewhat important" to their organization.
More than nine out of 10 respondents highlighted the importance of community safety (93%) to their organization, as well as economic development efforts (92%).
Nearly 40% of respondents indicated they were downtown residents, and more than a quarter were workers within the MID.
Meeting the needs of our ratepayers, downtown residents and those who work and visit here is crucial to delivering the right services throughout the Metropolitan Improvement District. Survey responses help guide our decisions as we support a safe and welcoming downtown. If you would like to provide feedback directly, you can contact us at midrenewal@downtownseattle.org. For the latest information about MID services, subscribe to our mailing list. You can also make service requests via our convenient web form.