KIRO 7: Seattle council weighs plan to bring major changes to Third Avenue corridor
Posted on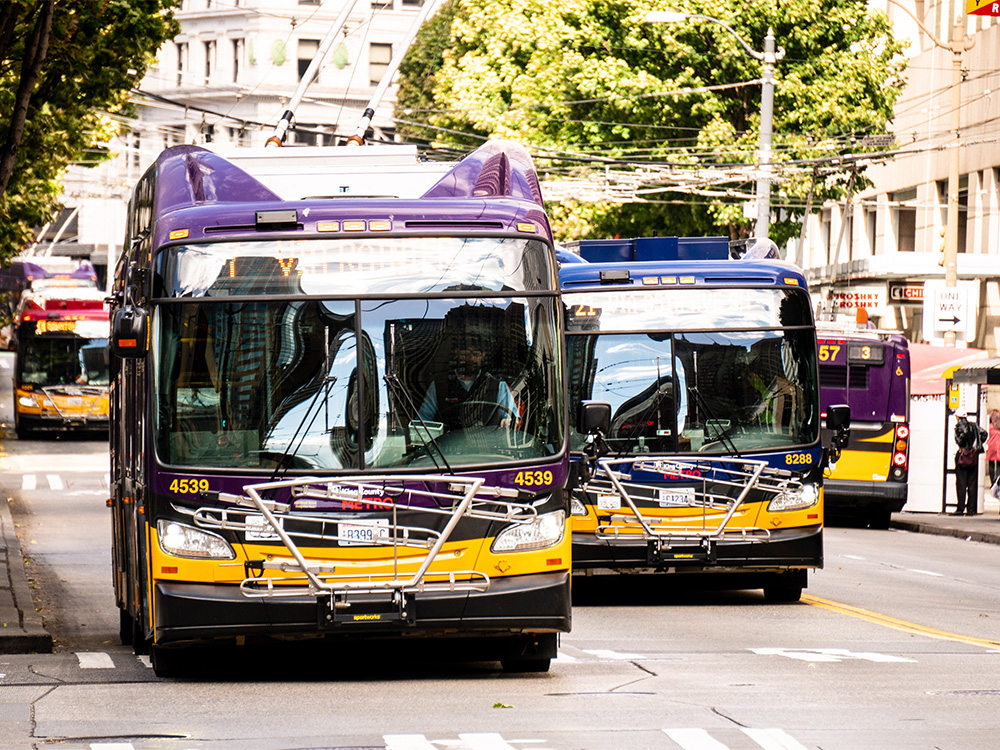 This story was originally published by KIRO 7 on Sept. 26, 2022
City council votes Tuesday on a new resolution aimed to make major changes to Third Avenue downtown.
An estimated 52,000 commuters travel on the commuter-focused street every day. Right now, a large portion of the street is designated for bus and bicycle traffic only, but it could be reconfigured if the council votes to approve Resolution 32067. Among the proposed changes are cutting bus lanes to make way for pedestrians, sidewalk cafes and retail.
Malaika O'Rourke says for the past four years she's been traveling down through Third Avenue from Queen Anne to get to work.
"Over the last several years I've seen an influx of people who are struggling," said O'Rourke. "It's pretty grim, a lot of the stores have closed, a lot of the professionals that work downtown are afraid to come downtown."
O'Rourke wants to see change, but not at the cost of pushing out others.
During a Seattle City Council meeting on September 21, councilmember Teresa Mosqueda expressed interest in moving forward with the resolution.
"I think there's broad support as there has been for a long time for activating Third Avenue," said Mosqueda.
Jon Scholes is president of the Downtown Seattle Association. The DSA collaborated with other stakeholders along Third Ave to create a nearly 100-page plan, which offers ideas for how to reimagine the space.
"Everybody wants to see Third Avenue be a better street, and a street we don't avoid, but one we're trying to walk down and linger on, go grab a cup of coffee and sit outside," said Scholes.
The city is now using these DSA-created renderings as a footprint for the resolution.
Councilmember Tammy Morales isn't necessarily against change but questioned whether the city has the money to make it happen.
"Given the deficit we're facing, the hard decision we're going to have to be making not just in this budget cycle, but for the next couple of years," said Morales.