July Ambassador of the Month: Tony
Posted on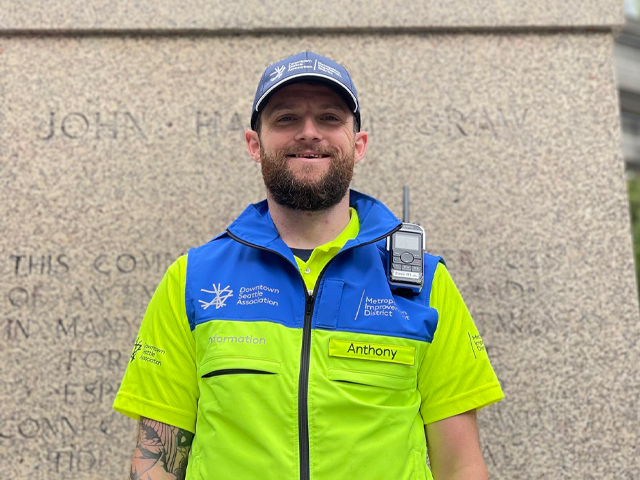 In short, Tony does it all and he does it well. His hard work, attention to detail and motivation have helped him excel in several positions on the MID Community Safety & Hospitality Team, including ambassador, trainer and his current role as assistant supervisor.
Coworkers can depend on Tony to take on projects that improve the lives of those around him. He recently built multiple uniform cabinets to replace ones that were falling apart. Tony also inventoried all uniform items, organized and stocked them and took it upon himself to ensure team shirts and pants are stored correctly.
In the field, Tony operates by the book, while often going above and beyond to assist those in need. Recently, he found a man on the streets who had been missing for some time. Tony reunited the man with his Alcoholics Anonymous sponsor and helped him get off the street.
Tony's personal and professional growth since he began working for the MID is nothing short of inspiring. Please join us in congratulating Tony as our July Ambassador of the Month.