KIRO 7: Clothing store Uniqlo plans to occupy former Macy's building in downtown Seattle
Posted on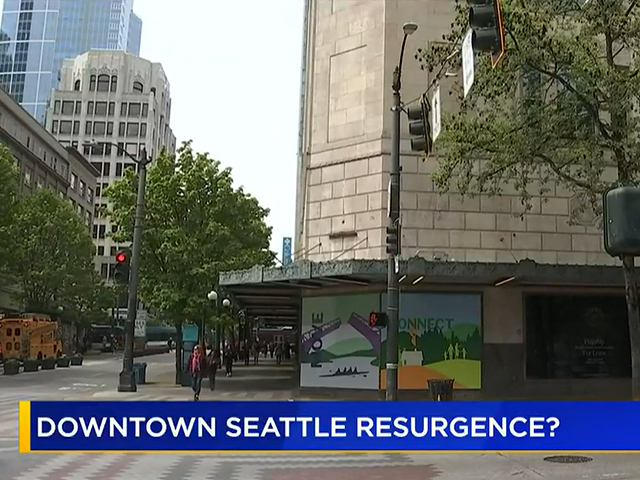 This story was originally published by KIRO 7 on May 4, 2022.
SEATTLE — A big change is in the works for downtown Seattle. Plans are in progress for a clothing store to fill the ground floor of the historic Bon Marche and former Macy's building.
That space has stood empty for more than two years, since Macy's closed in February of 2020.
Now the Japanese clothing company Uniqlo has applied for a permit to take up about 13,000 square feet of the ground floor.
"That's amazing! It'll be good for us, because I'll be shopping," said Steven Toro, who works in downtown Seattle.
"I hope it brings happy feet and healthy commerce," said Carol, who said she visits downtown monthly.
Uniqlo already has locations in Bellevue and Tukwila's Southcenter mall. The Downtown Seattle Association (DSA) says the shop's latest plan is a sign that people — and businesses — are returning.
"This is big news and we think it's a continued sign of confidence, really, in downtown's recovery," said James Sido, spokesperson for the DSA.
A 5-by-5 foot Uniqlo sign for the store is still under permit review, but renderings show the shop plans to install it at the corner of Fourth and Pine, under the Macy's sign. According to the permit, the Macy's sign will remain in place.
"I know there are certain concerns about the area, but a lot of people actually love to come here to shop," Toro said.
The building extends to Third and Pine — a troubled corridor with a history of violent crime.
Since March, the Seattle Police Department has shown a constant presence near that intersection, and people say it's made a difference.
"Obviously there's more work to do, but I feel safe personally," Carol said.
The DSA says office foot traffic is still only about 35% of pre-pandemic levels, but there's a new vibrance returning. And people downtown say they've noticed visitor and tourist traffic coming back in a big way
"Seeing all the people back out and tourism back on Pike, it's definitely coming back," said Kitana Bradley, who also works downtown.
There are still vacant storefronts in the neighborhood, but people say things are looking up for Seattle, especially with warmer weather around the corner.
"I think we're heading in the right direction. We think the leadership is in place to hopefully make that a reality," Sido said.
There are also plans for a high-end spa to be sharing this first-floor space with Uniqlo, according to the Puget Sound Business Journal. No word yet on when either business will open.