Amplify the Good Times at Downtown Summer Sounds
Posted on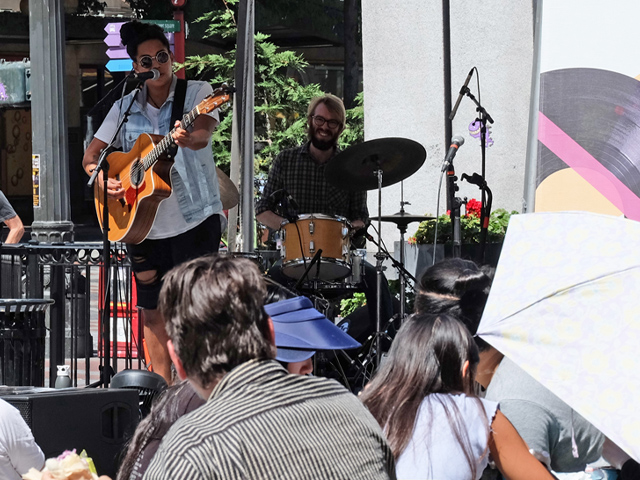 Get ready for another summer of live local music in the heart of downtown. Our long-running outdoor concert series, Downtown Summer Sounds, is free and open to the public. This year's lineup includes concerts in the retail core, Pioneer Square and the Hard Rock Cafe's rooftop bar.
With 38 scheduled performances, DSA continues a four-decade-plus tradition of bringing outdoor summer concerts to downtown workers, residents and visitors with support from Metropolitan Improvement District ratepayers. From rock and hip-hop to R & B and alt-country, there's a genre for everyone.
"In a little over a month, the first bands will plug in and fill our parks and public spaces with live music," said Jenn Casillas, DSA's vice president of public realm and ambassador operations. "It's one of our favorite events of the whole year, and thousands of people come out to join in the fun. As the recovery accelerates, we're excited to provide another fun, free way to experience the heart of the city."
Browse upcoming shows here.