Spring Is Almost Here. Downtown Parks Are Ready.
Posted on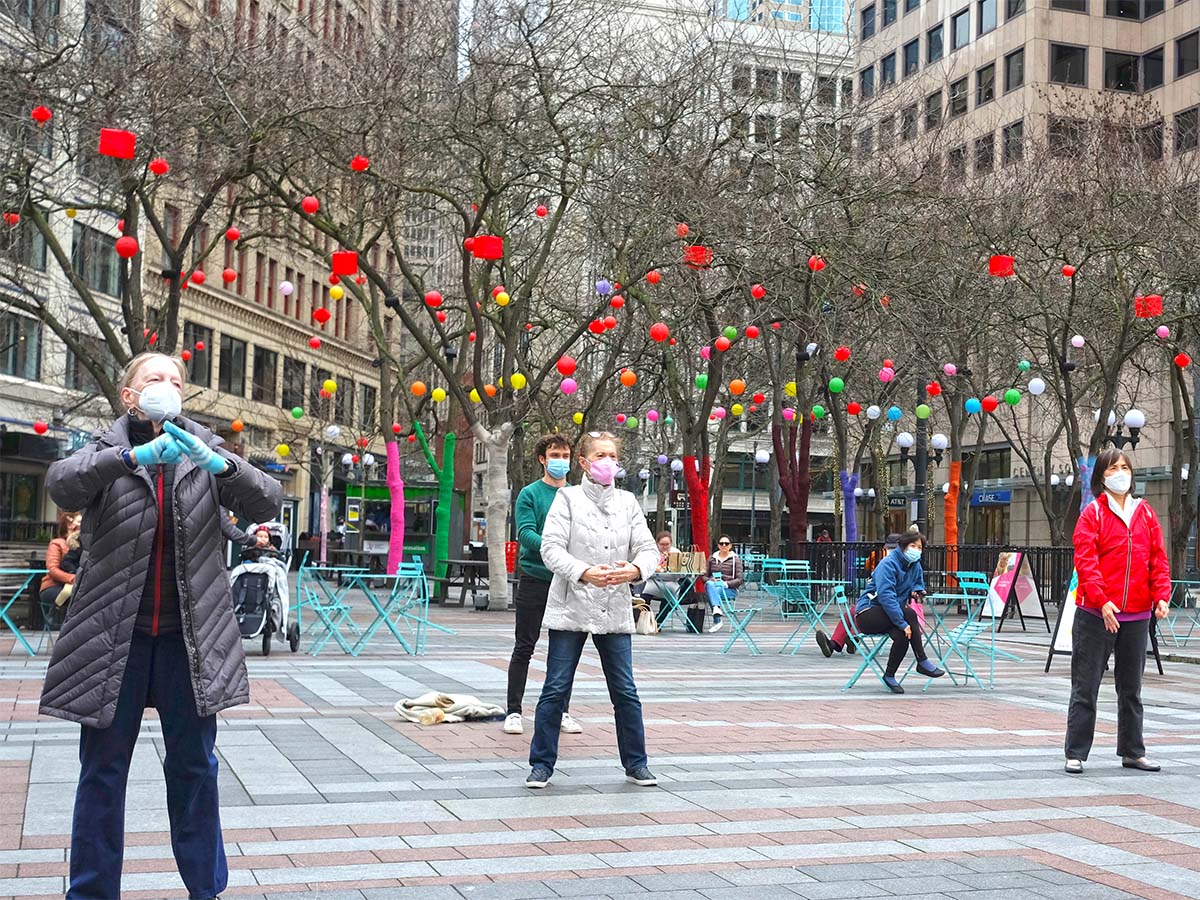 Warmer days are around the corner, and we're filling downtown parks and public spaces with fun, family-friendly activities and events.
In March we'll welcome the first days of spring, and we're celebrating with flower giveaways in Occidental Square and Westlake Park on Wednesday, March 23. Stop by and pick up a colorful gerber daisy for yourself or someone special.
You may have noticed Westlake Park is looking playful lately: we've added splashes of color with vibrant tulle fabrics to the Honey Locust trees. The cloth doesn't harm the trees and is easily removable. These vivid additions will be featured through the spring and summer. And don't forget to look up: we've strung a canopy of colorful lanterns throughout the grove.
Our cup rocking street-art activity added a novel visual element to Westlake Park during February. Now we're moving the popular interactive art to Occidental Square on March 2. Drop by to use bright plastic cups pressed into a wire canvas to create eye-catching designs. It's art everyone can do, and our Park Ambassadors will provide everything you need to create your own masterpiece.
Check out the fun and grab a snack from a local food truck for the perfect midday break, then snap a selfie to share with us on social media and tag #DowntownSeattle and #LoveSeaTown!
Get more details on future happenings throughout March, including the return of free Tai Chi classes at Westlake Park and activities celebrating the arrival of spring, by signing up for our Parks Newsletter.
See you outside soon!