DSA Joins Announcement of Partnership for Zero to Address Homelessness Downtown
Posted on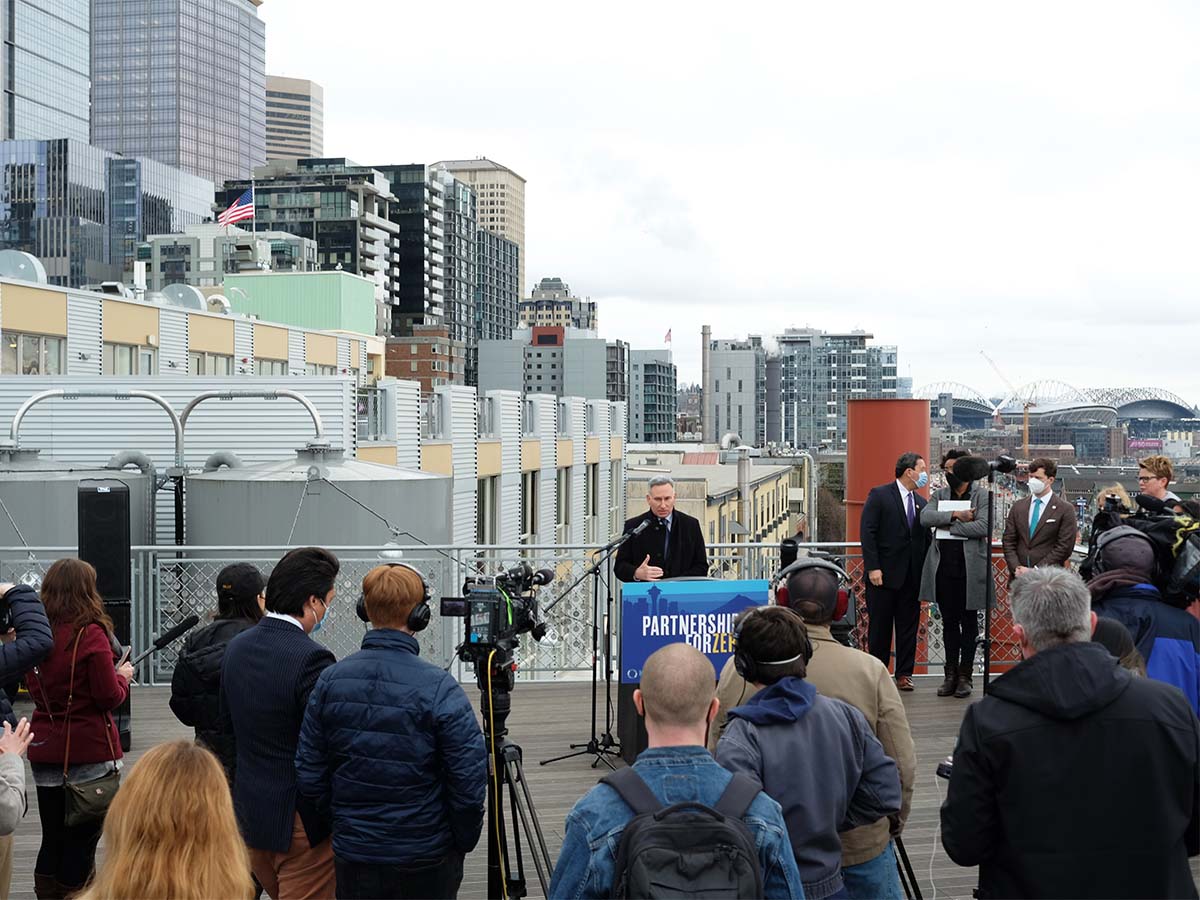 The ongoing effort to connect downtown's homeless population with housing and services got a big boost this month thanks to the formation of Partnership for Zero, an innovative public-private partnership committed to dramatically reducing homelessness in targeted areas of King County. Made possible through a historic investment from our region's philanthropic and business communities, the effort will focus first on downtown Seattle, where the concentration of people in need is highest and most acute.
Partnership for Zero enables the creation of infrastructure and capacity necessary to deliver comprehensive services and shelter for those experiencing homelessness. The implementation of this targeted, collaborative and sustainable approach follows DSA's calls last year for the King County Regional Homelessness Authority to create a focused plan for downtown. In downtown alone, more than 800 people are suffering on sidewalks, streets and alleys. This new investment will help get those people inside and on a stable path toward long-term or permanent housing.
"The collaborative approach of Partnership for Zero demonstrates what's possible when we join forces to address our region's critical needs," said Jon Scholes, DSA president and CEO. "Government has a critical role to play, but it can't do everything. With Partnership for Zero, business and philanthropy have stepped in to help fill the gap. We are grateful for the investment and optimistic about the impact this funding can have on the lives of many people and the health of downtown."
Led by the KCRHA, the Partnership for Zero effort is based on an emergency-management framework that prioritizes system integration and the coordinated resource deployment necessary to intentionally and methodically engage the unsheltered population downtown and address their unique needs by pairing them with appropriate services and resources.
The partnership funding will allow for the hiring and management of a right-sized workforce of trained incident responders and peer navigators — individuals with lived experience themselves — that are able to do the difficult work of caring for people and providing longitudinal support for those in need throughout their entire journey towards stability and beyond.
Once the plan's initial goals are realized, the KCRHA will maintain the infrastructure needed to rapidly respond to new individuals experiencing unsheltered homelessness downtown.