The Seattle Times, Editorial: Seattle's leaders must turn a corner on public safety
Posted on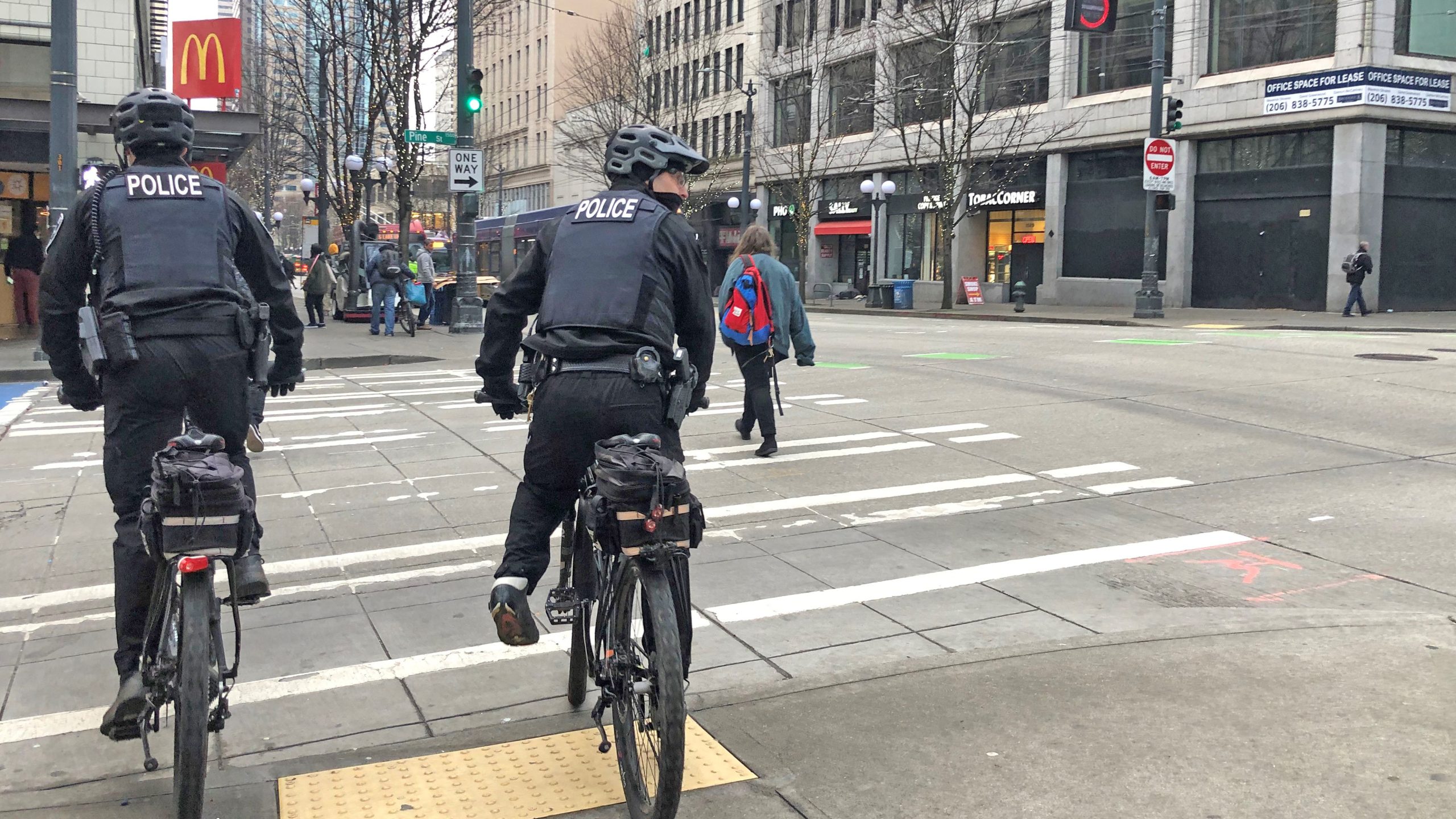 This column was originally published by The Seattle Times on Jan. 14, 2022.
By The Seattle Times editorial board
Seattle voters sent a clear signal last November that city leaders must find a solution to entrenched threats to safety and civility — one that includes compassion and addresses root causes of crime as part of a larger public-safety strategy.
And it has to happen soon. Good thing that newly elected city officials already are making strategic and sweeping changes. Even the City Council elected a new solution-seeking president who promises change for a council that tangled unconstructively with the former mayor.
An effective approach to compassionate crime reduction will require deep coordination between police, prosecutors, city leaders, human service providers and other stakeholders.
New City Attorney Ann Davison has vowed to develop tailored criminal prosecution strategies to address hot spots of criminal activity, hold chronic offenders accountable and protect vulnerable populations. That's why voters elected her and other moderate pragmatists two months ago.
Mayor Bruce Harrell also has begun making good on campaign promises to foster a safer, more welcoming city. For his new director of public safety, Harrell recruited former Office of Police Accountability Director Andrew Myerberg to help develop new models of public safety and help guide oversight and reform efforts. The mayor plans to meet this month with representatives from the city attorney's office, municipal court and the criminal defense bar to better understand the issue and develop a strategy that holds violators accountable, addresses root causes and deters crime, spokesman Jamie Housen says.
New City Councilmember Sara Nelson won her seat with similar intentions over a candidate who, like most of the City Council, expressed a desire to further defund the police department. She replaced the former council president who led that charge.
Though most council members remain in office, the council is making a course correction.
Council members wisely chose bridge-builder Debora Juarez as council president. In a statement, she committed to "refocusing our city on what government does well — a common-sense approach, working in tandem with the Mayor, that will restore trust and confidence in our government."
Public Safety & Human Services Committee Chairwoman Lisa Herbold met with Davison to discuss the criminal case backlog and has committed to regular meetings with the city attorney, Herbold confirmed last week.
Meanwhile, Davison hired former U.S. Attorney Brian Moran to help devise a plan to recruit 10 criminal prosecutors to fill positions left vacant under former City Attorney Pete Holmes. In addition, the office must process a backlog of 4,502 criminal cases left to languish under Holmes' leadership.
Although misdemeanors, about half of those unresolved cases involve violence or threats of violence against another person, according to statistics provided by Deputy City Attorney Scott Lindsay. They include 986 domestic-violence cases, 775 assaults, 53 assaults with sexual motivation and 431 allegations of harassment. That's well over 2,000 victims — more, when victims of theft and other property crimes are accounted for — left in limbo by the former city prosecutor.
Despite the new city attorney's best efforts, some of those victims may never have a chance at justice. Lindsay said the statute of limitations for most misdemeanors is between two or three years, and the oldest unreviewed case in the backlog is three years old.
City leaders must work together to develop an effective, humane public safety strategy that offers more than compassion. It must also deter and punish the predators who apparently are running thriving criminal theft and drug operations. It must protect the vulnerable people they exploit as customers and cheap labor for organized theft and shoplifting schemes.
Years of neglect have frayed the social fabric in areas of the city. Take downtown, where, despite repeated pleas for help, rampant theft, vandalism, drug sales, harassment and other anti-social activity is flourishing. Downtown business owners, workers and residents have felt abandoned by their municipal leaders, said Downtown Seattle Association President and CEO Jon Scholes.
In its first two days on the job last week, a DSA-funded security firm identified what it called an "open air drug market" on Third Avenue between Pike and Pine streets and a retail theft ring flagrantly selling stolen goods on Third Avenue between Virginia and Lenora streets. In a memo, the company reported: "Despite our officers being clearly marked as security personnel, there was no concern for our presence from this operation. The individuals operating these 'storefronts' clearly expected us to ignore them and made no efforts to be discreet in their activities."
As Scholes put it, "In one of the busiest pedestrian corridors in the entire region, it's become a free-for-all."
Seattle has already proven that simply ignoring crime will not help those whose criminal activity is rooted in poverty, substance use or other struggles. It is urgent that elected leaders, both new and continuing officeholders, work together to develop and implement a unified plan that offers a truly compassionate response while keeping the city safe.
The Seattle Times editorial board members are editorial page editor Kate Riley, Frank A. Blethen, Luis Carrasco, Alex Fryer, Jennifer Hemmingsen, Mark Higgins, Derrick Nunnally and William K. Blethen (emeritus).