DSA Launches "Seattle City Makers" Podcast With Jon Scholes
Posted on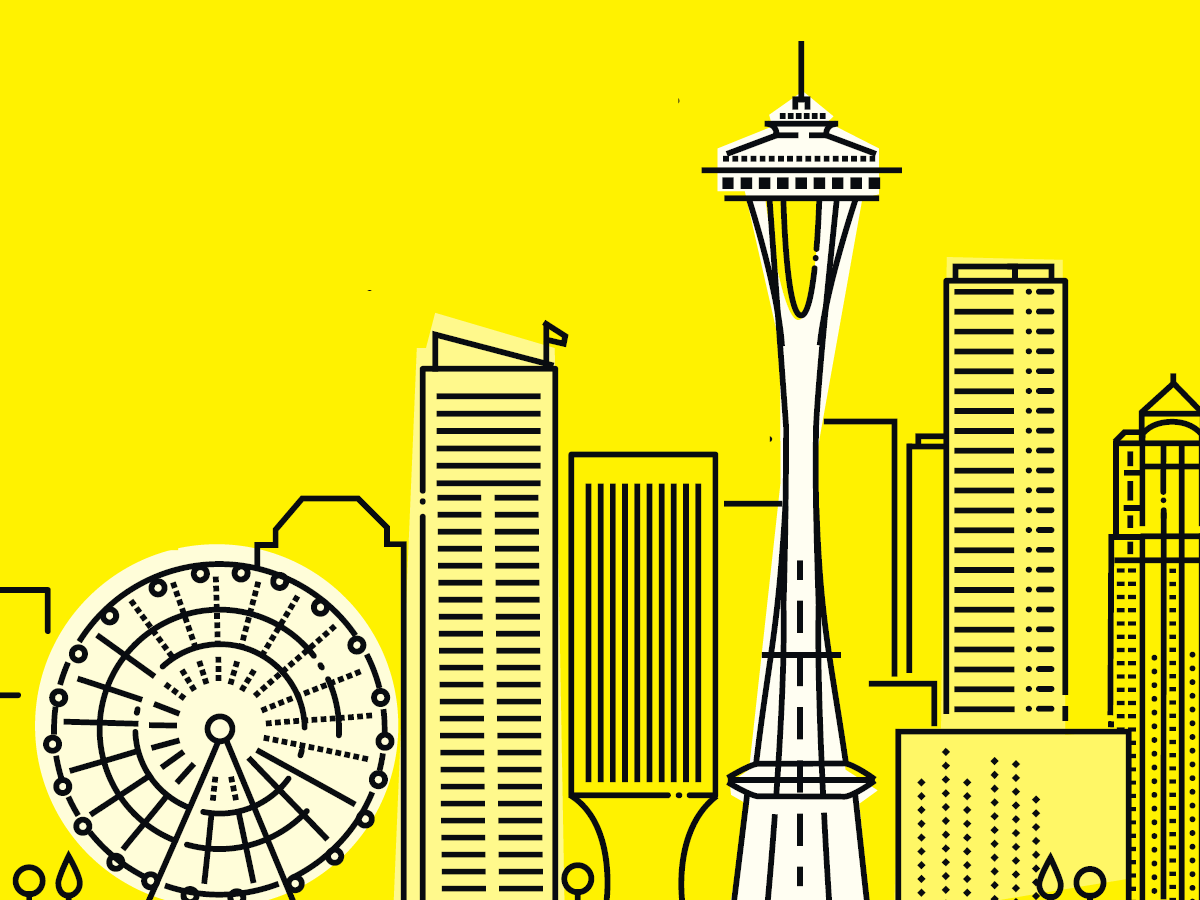 A diverse range of people are shaping Seattle's business, real estate, arts, cultural and public sectors and driving the city's renewal and reemergence from the global pandemic. Join Downtown Seattle Association President & CEO Jon Scholes for conversations with leaders across multiple sectors who are influencing the Seattle of today and tomorrow.
Our new twice-monthly podcast series, "Seattle City Makers" with Jon Scholes, will feature the people behind transformative projects, organizations and initiatives in Seattle, and sometimes in other cities. Jon and his guests discuss lessons learned from successes and challenges, approaches to leadership and the outlook on Seattle's challenges and opportunities as we emerge from the pandemic.
"We'll give listeners a little of my perspective, but we're also going to be hearing from some really fascinating people and learning about the stories behind the headlines they're making," said Scholes. "We're going to cover plenty of serious topics, but we aim to have a little fun as well with some of Seattle's great thinkers, creators and personalities.
Download the following episodes and subscribe today!
Episodes
Jon sits down with Seattle's former Chief of Police, Carmen Best. The first Black female to lead the department, Best is now an author and a law-enforcement analyst for NBC and MSNBC. Jon and Carmen discuss her new book, the balance of police reform and public safety, the circumstances that drove her to retirement, advice for Seattle's new leaders on public safety, and more.
We raise the curtain on our second episode with The 5th Avenue Theatre's Managing Director Bernie Griffin who joins Jon for a wide-ranging conversation. Performance venues have had a uniquely challenging time during the pandemic. Jon and Bernie talk about how the theater pivoted, renovated and positioned itself to bounce back, the need to center diverse voices, the economic impact of the sector, the arts as the soul of Seattle and more.
Our third episode features someone who just might be the personification of a "city maker." Liz Dunn, principal of Dunn & Hobbes, LLC, is one of the standard bearers of Seattle mixed-use neighborhood developers. Jon joined Liz in the Overcast Room of Cloud Studios, which is in the basement of the award-winning Chophouse Row project.
This episode features one of the biggest names in Seattle's food scene, chef and restaurateur Ethan Stowell. Restaurants have had to weather a number of restrictions during the pandemic, and Ethan offers ingredients that have been critical to success. He also dishes on how the pandemic will permanently change the industry, why he decided to invest in downtown again and provides Jon (and you, the listener) with terrific tips for the right ragu and the perfect salmon. Join us for Seattle City Makers with Jon Scholes and guest Ethan Stowell.