My Northwest, Jon Scholes: Regional Homeless Authority's plan for downtown Seattle is 'money well-spent'
Posted on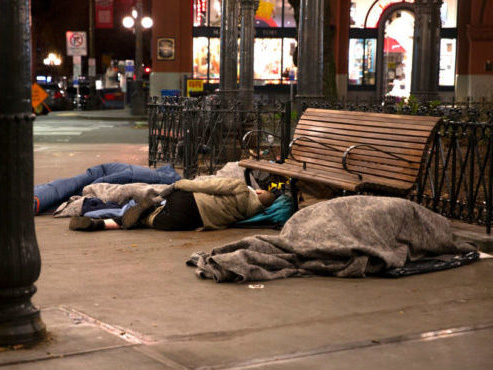 This story was originally published by MyNorthwest on Oct. 27, 2021.
The King County Regional Homeless Authority (KCRHA) recently announced its plans to ask for $27 million to fund homeless resources and outreach in Seattle's downtown core. That's part of a plan that Downtown Seattle Association CEO Jon Scholes is excited to see come to fruition.
The plan comes from the KCRHA's CEO Marc Dones, who hopes to use $20 million of that money to stand up a 150-bed clinician facility that would provide aid to those dealing with mental health problems and substance use disorders. The hope is to have that facility focus on downtown Seattle's nearly 800 unhoused individuals, with a price tag that Scholes says will be worth it long term.
"The cost of what we're doing now is significant to small businesses, to arts and cultural organizations, to property owners that are spending on security and are losing customers, and have a hard time hiring staff because we've not met the needs of the population of folks that are dealing with severe mental illness," he told KIRO Radio's Dave Ross. "For 150 or so people living on the streets downtown, we've got to do better for them and for the neighborhood — this is money well spent because what we're doing now is very, very expensive."
Scholes points to how downtown Seattle has been lacking in resources for its homeless population for years now, having "turned the streets into a mental health facility that doesn't have any treatment, and that doesn't have any housing support."
After a series of "really great, productive conversations" with Dones, though, his hope is that the new facility will end up being "the right investment that's going to make a big difference."
Scholes also notes that there are "other sets of services and investments we can be making" to help bring the city's homeless inside, but at least for now, he believes Dones' proposal is a good place to start.
"We need an intensive level of services and housing for folks that are dealing with mental health issues and have a substance use disorder, and have been on the streets for many, many years," he described.