DSA Implementing Multifaceted Plan to Catalyze Downtown's Economic Rebound
Posted on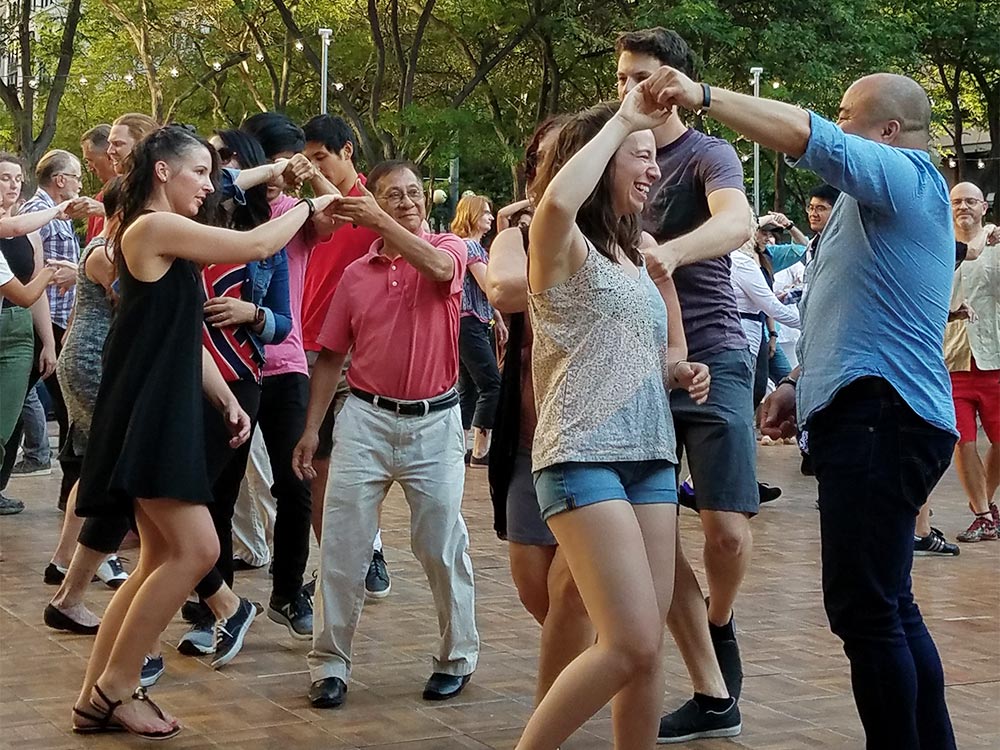 More than a year ago, COVID-19 triggered Seattle's worst economic downturn since the Great Depression. Now, as vaccination rates rise and businesses reopen, the economic engine of the region, downtown Seattle, is being primed for recovery.
Through a series of investments, the Downtown Seattle Association and the business improvement district it manages, the Metropolitan Improvement District, are directing a package of more than $3 million toward downtown Seattle's recovery. This investment package supports enhanced cleaning and beautification efforts, homelessness outreach, public art installations, community events, concerts and a communications and marketing campaign.
A fall 2020 survey conducted by EMC Research found 88% of Seattle voters believe a thriving downtown is critical to Seattle's economic recovery. More than 75% of respondents indicated they were concerned about downtown Seattle's future.
Recent and planned investments include:
$654,000 to expand cleaning services and add equipment, including sanitation trikes and pickup trucks.
$580,000 for more activations in downtown parks and public spaces.
$150,000 to expand the long-standing Downtown Summer Sounds concert series. This summer, DSA will host a record 75 shows over three months.
$150,000 in contracted Seattle Police Department patrols.
$100,000 for holiday events.
$100,000 for storefront beautification including galleries, lighting and murals.
$90,000 for additional homelessness support services.
12 new Clean Team ambassadors.
"Downtown Seattle was the first urban core in the nation to feel the weight of the pandemic's economic impact and this series of actions is critical to getting downtown primed for recovery," said Downtown Seattle Association President & CEO Jon Scholes. "As people return to the heart of the city we want their experience to be great. Far too many people have spent more than 15 months away from this place, and when they come back we want them to remember what a great downtown we have. Everyone should be able to see downtown as their neighborhood and feel a sense of pride when they come here. If we can get the basics right, we'll make a lot of progress on the road to recovery. And downtown's recovery will lift not only the city, but the entire region."
DSA's downtown recovery plan comes at a time when visitor foot traffic is trending upward and the typically busy summer tourism season is just getting started. In the first week of June, the average number of daily downtown visitors reached more than 195,000 people — a level last experienced in February 2020. This is a welcome trend for downtown's hotels, arts and cultural institutions, restaurants, retailers and attractions that have endured more than a year with substantially decreased visitors.
After spending nearly a year at or below 20% capacity, hotel occupancy in downtown is moving in the right direction. Occupancy in downtown hotels has stayed above 40% for more than a month. The return of the cruise season in July should bolster downtown's hotel sector.
Award-winning Seattle advertising agency Copacino + Fujikado is working with DSA to produce an advertising campaign to welcome local residents back downtown.
Additionally, as workers return to the office, DSA and the city of Seattle are partnering to host two sets of "Welcome Back Weeks" from July 12 – 25 and September 4 – 19. During the first week of each two-week period, DSA will be hosting Welcome Back booths at different main entry points into downtown providing information and giveaways.
More than 350,000 jobs were located in downtown pre-pandemic, which generated consistent weekday customers for downtown businesses, venues and attractions. In a recent business outlook survey, DSA and its affiliate Commute Seattle asked employers about their plans, perspectives on reopening and expectations for the coming months. From 463 companies in and around Seattle, 82% of respondents envision a work culture with time spent in the office, and two-thirds of employers anticipate at least 50% of employees returning to the office by September.
Downtown continues to make progress in the recovery, with nearly 300 new street-level business location openings or announcements since the start of 2020. Additionally, more than 80% of all downtown street-level businesses that shut down since the onset of the pandemic are reopened.