Cruise ships are returning to Seattle, boosting area businesses
Posted on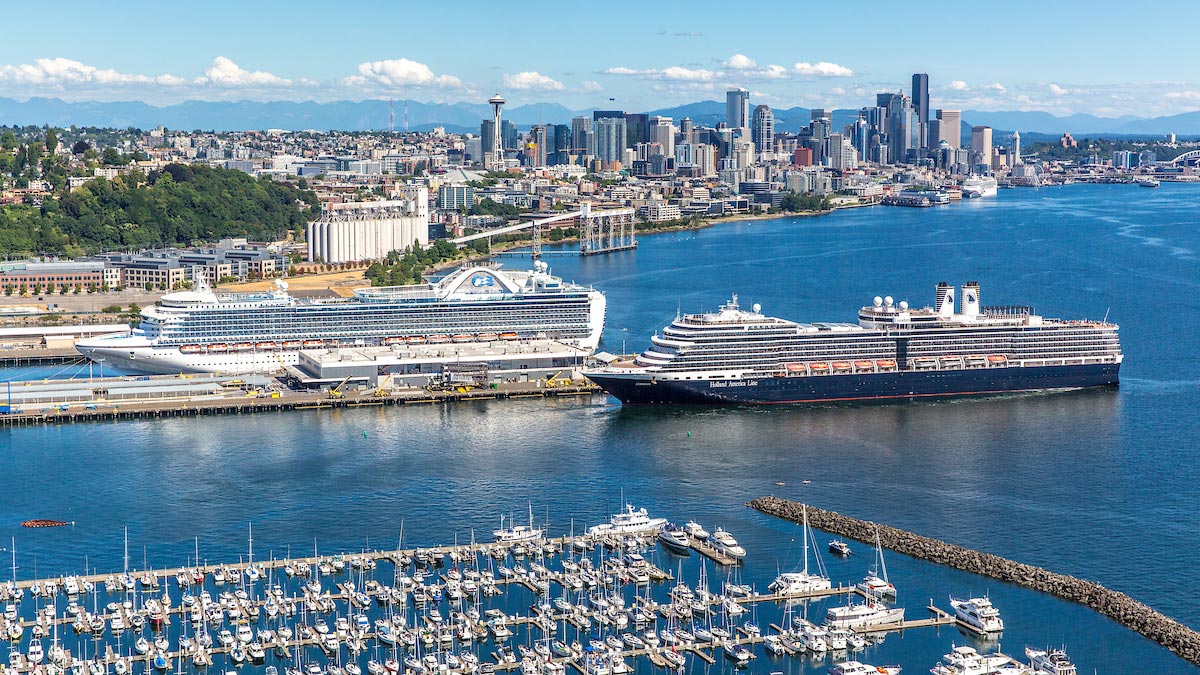 This story was originally published by the Puget Sound Business Journal on May 26, 2021.
By Megan Campbell – Reporter, Puget Sound Business Journal
Cruise ships are returning this summer to Seattle, which has endured more than a year without the $900 million industry fueling its retail, restaurant and hospitality sectors.
In 2019, cruise season brought a million people to the area, according to the Downtown Seattle Association. That disappeared in 2020 as the coronavirus pandemic decimated many industries almost overnight.
But now that Covid-19 vaccines are widely available in the U.S. and President Joe Biden on Monday signed the Alaska Tourism Restoration Act, an estimated 75-80 sailings will return to the city for a shortened season that starts in July, according to Visit Seattle. And with the changes come an influx of cash.
"They're coming, having a good time and leaving their money," said DSA President and CEO Jon Scholes. "That's a good deal for Seattle."
Though ships will board in Seattle and head north to Alaska, the sailings bring people into the airports and onto public transportation and services like taxies, Lyft and Uber, Scholes said. Usually passengers will pad a day or two on either end of their trips and stay in the state to explore, which is good for hotels, local restaurants and tourist attractions, he said.
"There's lots of small-business owners and downtown restaurants who are looking for more people and feet on the street and customers coming through the doors," Scholes said.
And they'll all be vaccinated.
For example, Holland America Line and Princess Cruises will require proof of full vaccination at least 14 days prior to boarding the ship. Holland will begin cruises with 50% occupancy, with around 1,050-1,100 people, and ramp up from there, a spokesperson told the Business Journal. Staff will also be vaccinated.
"The ability for a modified 2021 Alaska cruise season to occur is tremendous news for our region's tourism and hospitality industry," John Boesche, vice president of tourism for Visit Seattle, said in a statement to the Business Journal. "We're appreciative of the Port of Seattle and all our cruise line partners for working to make this happen and we're confident it can be done in a way that ensures the safety of cruise passengers and our community."