State of Downtown 2021 Examines Unprecedented Year, Looks to Recovery
Posted on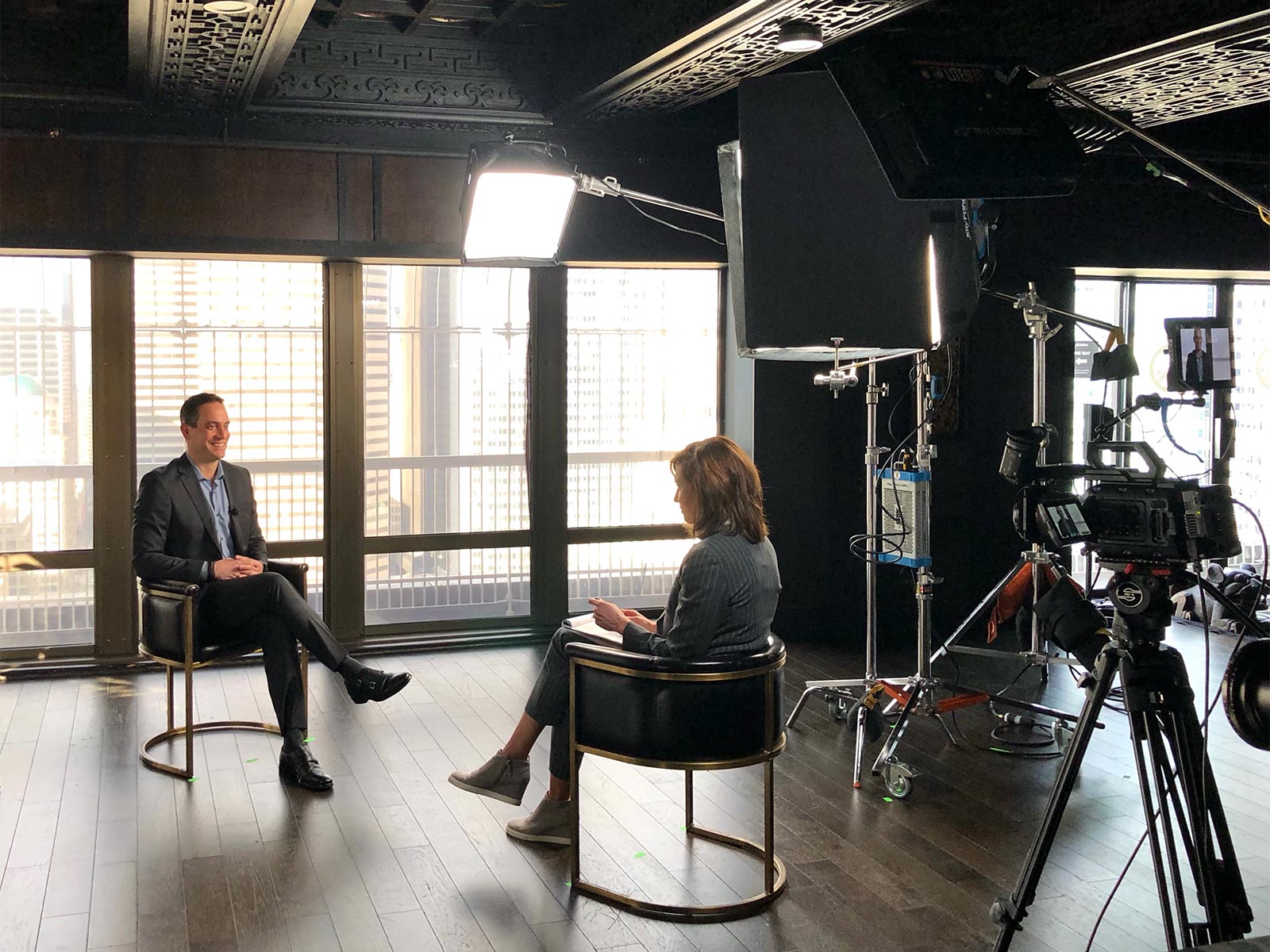 Nearly 1,000 business and community leaders came together in mid-February for our annual signature event, State of Downtown. This year's event was emceed by Monique Ming Laven, KIRO7 News anchor and broadcast online from the historic Smith Tower. Under the theme Recovery Starts Here, local leaders shared perspectives about downtown's economic recovery.
DSA President & CEO Jon Scholes and Ming Laven discussed downtown's place in the regional economy and post-pandemic opportunities for the heart of the city.
"I am immensely proud of the private sector and how we've responded to this unprecedented health and economic crisis," said Scholes. "We've met tough times with generosity, grit and innovation. The recovery won't happen overnight, but through unity, collaboration and partnership, we can get our city back. Every great city has a great downtown and for Seattle to be healthy, our downtown must be healthy. The city's fundamentals are the same as they were before the pandemic, and that gives me incredible optimism about the future of downtown and Seattle."
The event's seven guest speakers, drawn from a cross-section of industries, offered perspectives and hopeful signs they see in their sectors and across Seattle.
If you missed the event or would like to revisit a section, you can review the entire production on our website.
In another first, DSA released the highly anticipated 2021 State of Downtown Economic Report in digital form. This annual report delves into the health of downtown by exploring economic indicators across four categories: live, work, shop and play. Analysis of these categories provides a clear picture of downtown's assets and vitality, the impacts of the pandemic and historical context for the information presented. Highlights from the report:
Downtown is home to 328,000 jobs.
More than 84,000 Seattleites — more than one in 10 — call downtown home.
Seattle remains one of the top markets in the nation for new construction, once again outpacing all other U.S. cities in Ryder Levett Bucknall's crane index.
Following storefront closures, at least 233 murals were installed in downtown.
The complete economic report and additional research on downtown's economy are available on the Downtown Seattle Association's website. Our Tableau Public visualizations allows users to see and understand our changing downtown through the latest data.