Hoops Action Heats Up Westlake Park, Holding Hope Raises $1,500 (and Counting) for Pike Place Market Foundation
Posted on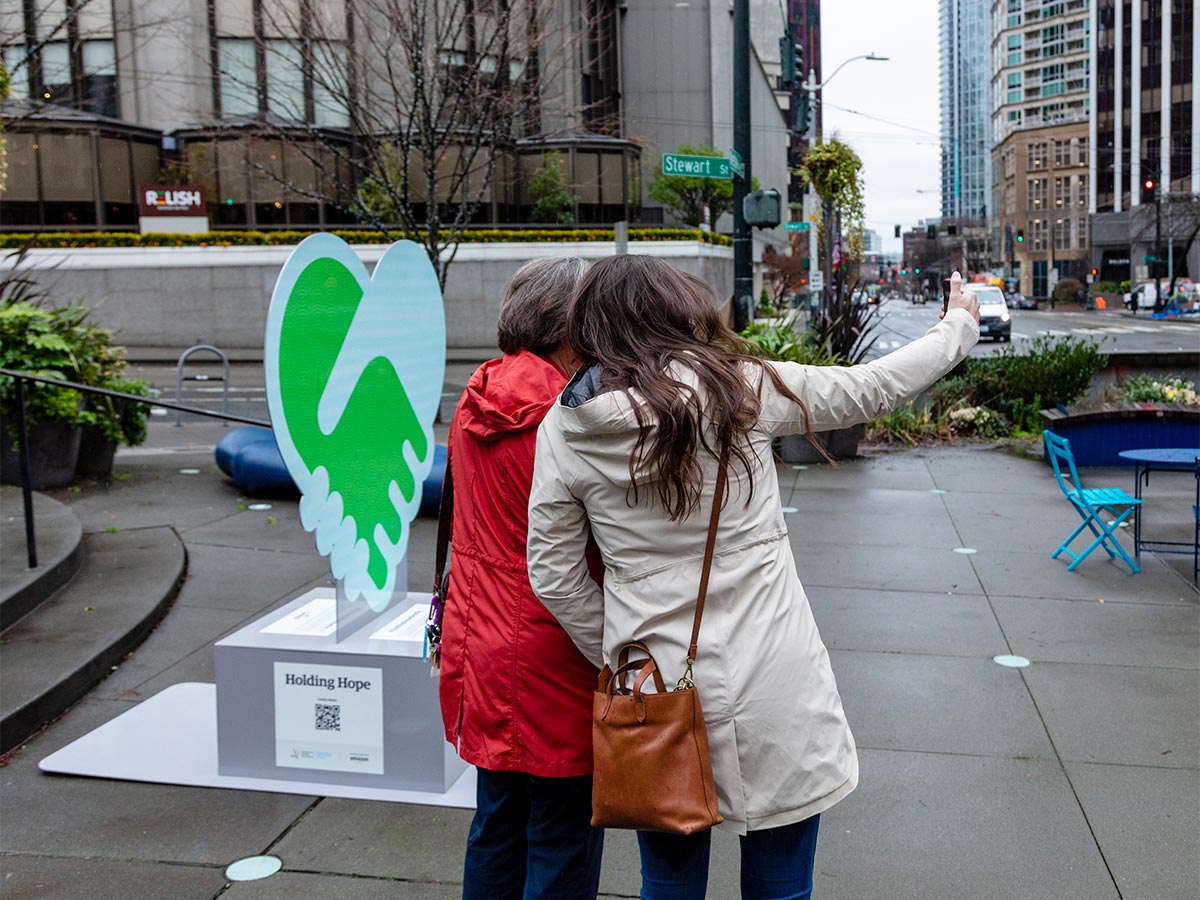 Our multi-part #HoldingHopeSeattle series has now received over 150 submissions, raising more than $1,500 for the Pike Place Market Foundation. Earlier this year we installed the colorful sculptures around downtown with a charitable catch — every selfie taken with the art ensures a $10 donation to the Foundation. You can find Holding Hope sculptures at Westlake Park, Occidental Square, McGraw Square and Freeway Park. The last day to participate is Feb. 28, so come down and snap a selfie today. This project was made possible in part with generous support from Amazon.
Gamedays at Westlake continue with NBA season coverage (and the NCAA Tournament later next month). Every Thursday-Sunday, we're streaming various basketball games on multiple TVs located in the Westlake Park tent. With covered and socially distanced seating, as well as plenty of dining options from local food trucks, it's a great experience for the whole family.
As always, our staff are in the parks providing safe and socially distanced activities, dining options and concierge services in both Occidental Square and Westlake Park all week long.
DSA manages and activates these two downtown public spaces all year. For the most up-to-date information, subscribe to park updates and check the parks page on our website.