Westlake Park Set to Dazzle as the Holidays Return to Downtown
Posted on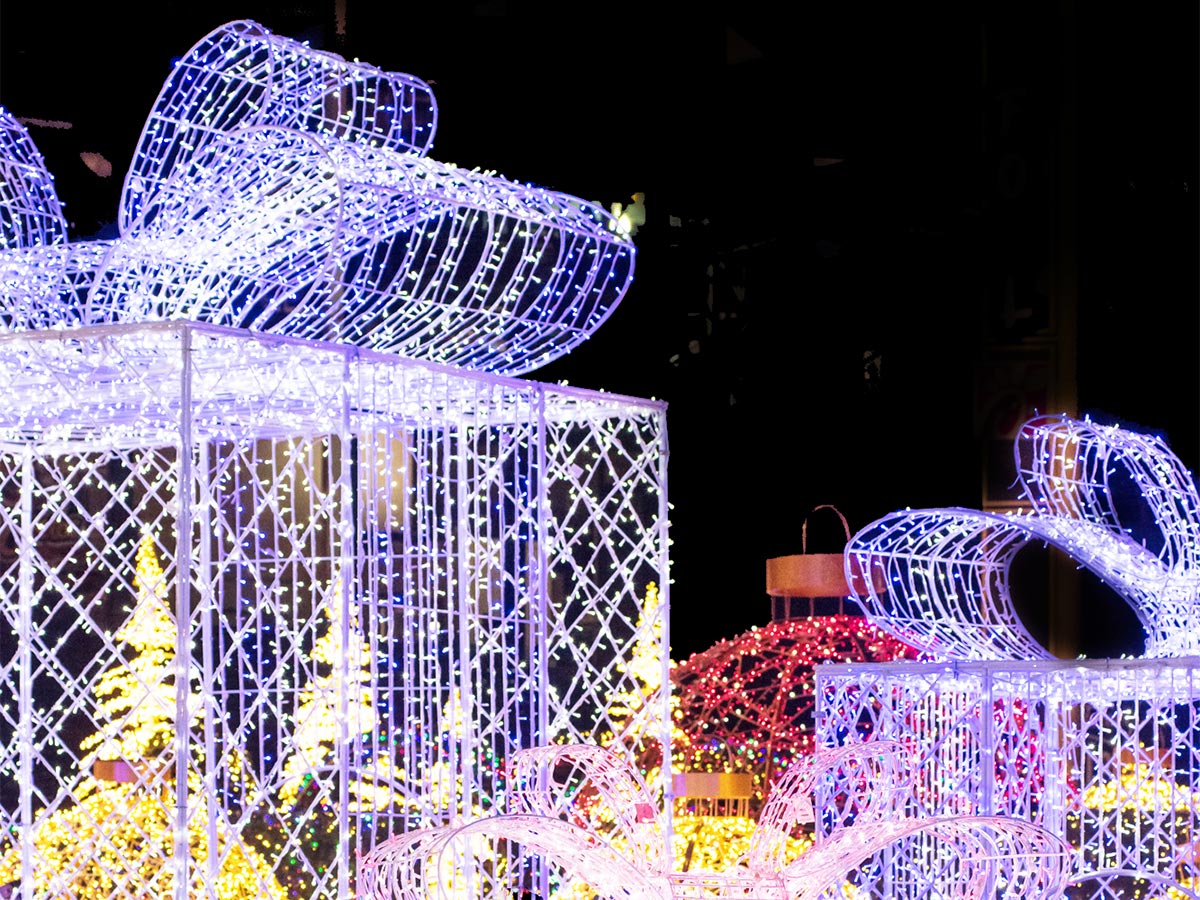 The holidays are almost here, and so are DSA's classic traditions — along with a sleigh's worth of new celebrations. This year, we're transforming Westlake Park into a brilliant destination with more than 80,000 lights shining from bigger-than-life installations of presents, arches, trees and more, for a spellbinding experience and countless photo opportunities.
On Friday, Nov. 27 we'll flip the switch on a 42-foot-tall beacon of cheer: the holiday tree at Westlake Center. Down the block, the new Bon Marché Star will add its own starry glow to the festivities.
Thank you to our media sponsors KIRO-TV and WARM 106.9-FM, who will stream the event live on their Facebook pages. You can also watch the tree lighting on KIRO-TV (channel 7) and on DSA's Facebook page.
If you need a break from current reality, maybe it's time for a brand-new perspective. For the first time, DSA and digital art production company Novaby are bringing "augmented reality" to the holidays downtown. At designated spots throughout parks, sidewalks and plazas in the downtown core, you can use your smartphone to discover a digital world hidden in plain sight. Those who participate in this virtual adventure can enter into a drawing for a gift card to a downtown business.
Throughout the season, we're also giving away a rotating selection of special items when you visit DSA-managed Westlake Park. What will they be? Only one way to find out.
And, as always, downtown Seattle is the heart of Northwest shopping, dining and sightseeing. Many retail outlets, restaurants and attractions are welcoming customers and visitors once again. Whatever you're in the mood for, you'll find it downtown during the holidays.
See you under the lights.