Join Us for a Family Holiday in Downtown
Posted on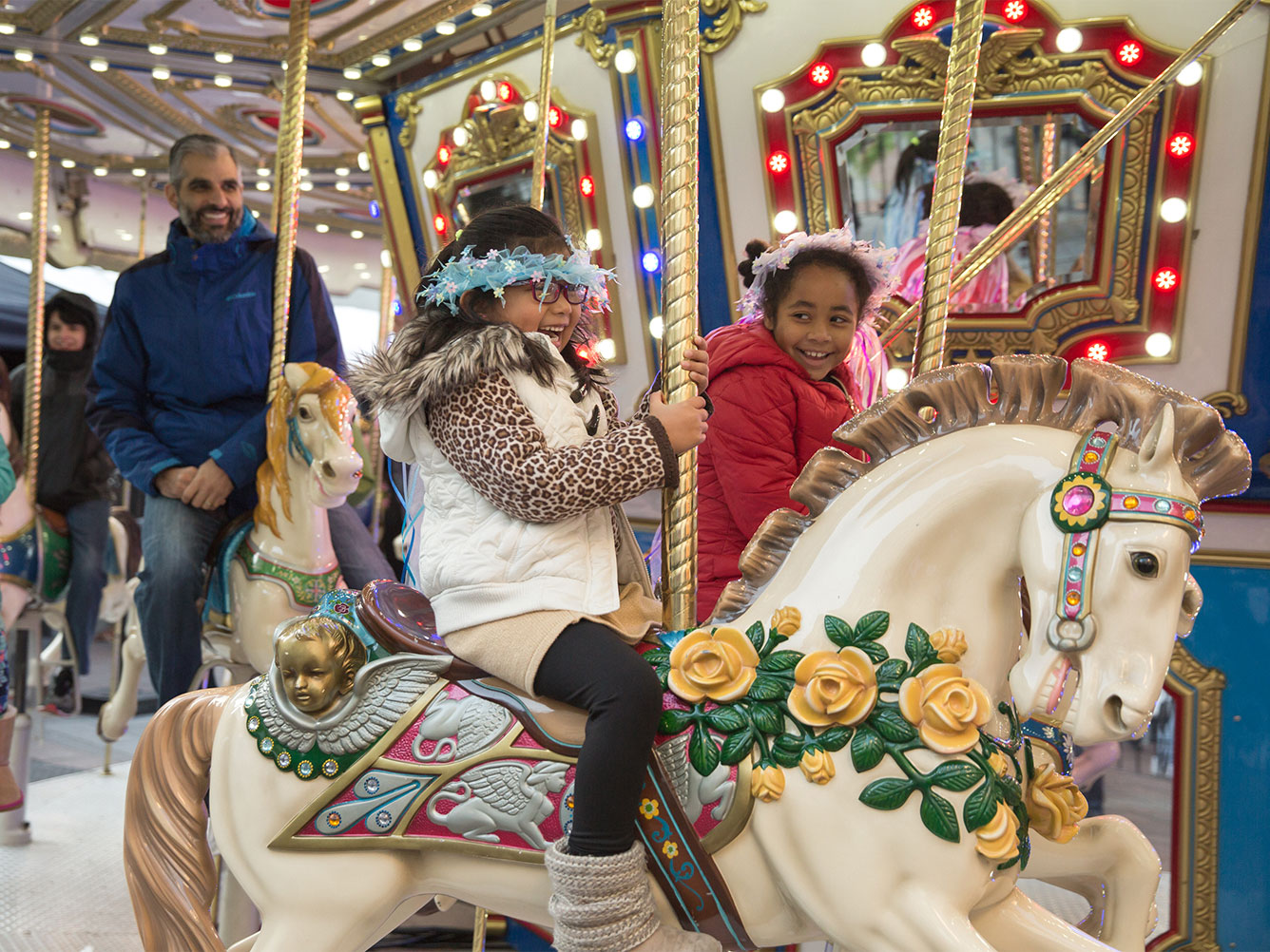 Downtown Seattle is the heart of the holidays, with classic traditions, beautiful lights and the Northwest's best shopping, dining and cultural activities. 
At the center of it all is Westlake Park, where our iconic holiday carousel will be entertaining kids of all ages daily until Jan. 1. A family favorite for more than 30 years, every ticket sold supports DSA's year-round efforts managing Westlake Park and Occidental Square. Just across the plaza is the Instagram-worthy holiday tree, which DSA lit after Thanksgiving for a crowd of thousands of onlookers. 
On weekends, we're bringing back the popular Holiday Market, featuring Urban Craft Uprising artists selling hand-crafted gifts. The market is open at Westlake Park every Friday, Saturday and Sunday through Dec. 22, with a different group of vendors each weekend. 
Across downtown, the trees in Occidental Square and Mall are beautifully wrapped and picture-perfect; plus, there's a new 17-foot seasonal tree in the heart of the square. For more seasonal ambience, we're offering lunchtime holiday music in the park throughout December.  
Whether downtown is always on your list, or it's your first season in the heart of the city, we hope you enjoy the center city during this magical time of year. 
Visit our holidays page for a full list of attractions.