More Fun for Kids in Downtown
Posted on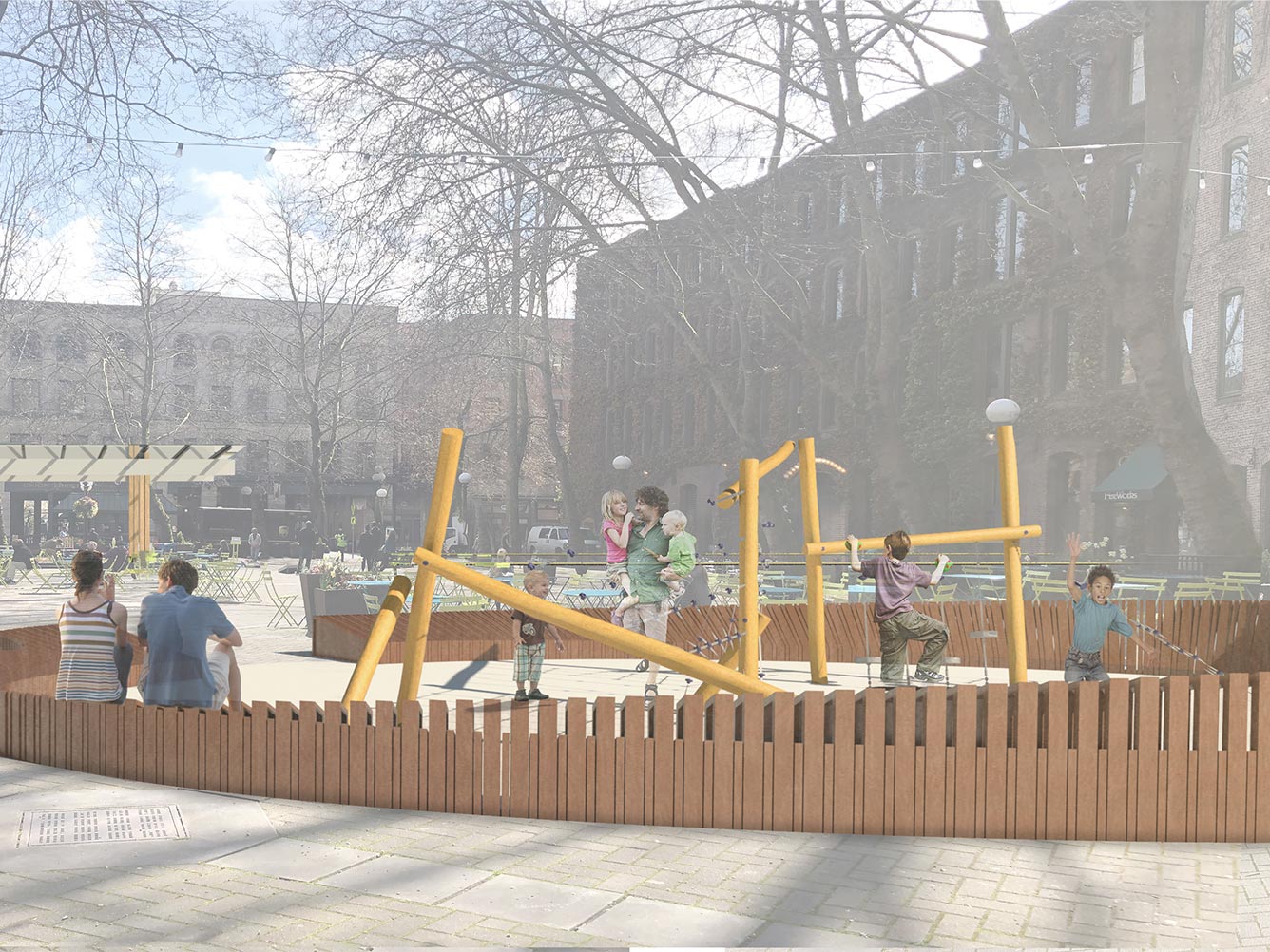 As part of DSA's commitment to ensuring a downtown for all, we're happy to announce the creation of a new playspace in Occidental Square. The jungle gym structure, perfect for youth of all ages, includes climbing ropes, swinging platforms and rubber turf for soft landings.
We'll officially "open" the playspace with a ribbon-cutting ceremony during our Fall Festival celebration in Occidental Square on Saturday, Oct. 26 from 11 a.m.-2 p.m. Everyone is welcome at this free event for treats, games, bounce houses, fall-themed photo opportunities and more. The ribbon cutting will take place at noon.
This kid-friendly amenity marks the first of two major improvements to Occidental Square. Next, we'll bring a new pavilion to the south end of the park, replacing a kiosk staffed by DSA park ambassadors.
"We love kids and enjoy having them visit the park," said Jenn Casillas, DSA's Vice President of Public Space Operations & Events. "Family-friendly spaces invite parents and children to get outside. Now, with help from our fantastic partners, we have a new playground in one of downtown's best parks."
The playspace and pavilion were developed with the support of local businesses and the city. Construction on the pavilion is scheduled to begin in November, with a projected opening in February 2020.
You can learn more about DSA's work in the parks and public spaces on our website.
DSA would like to thank those that made the new play space and pavilion possible: Seattle Parks and Recreation, Venture General Contractors, Berger Construction, Bellevue ForeverLawn, R&R Construction, Alliance for Pioneer Square and the Seattle Parks Foundation, as well as our MID Ratepayers