Outreach Team Member of the Year: Eric Dodd
Posted on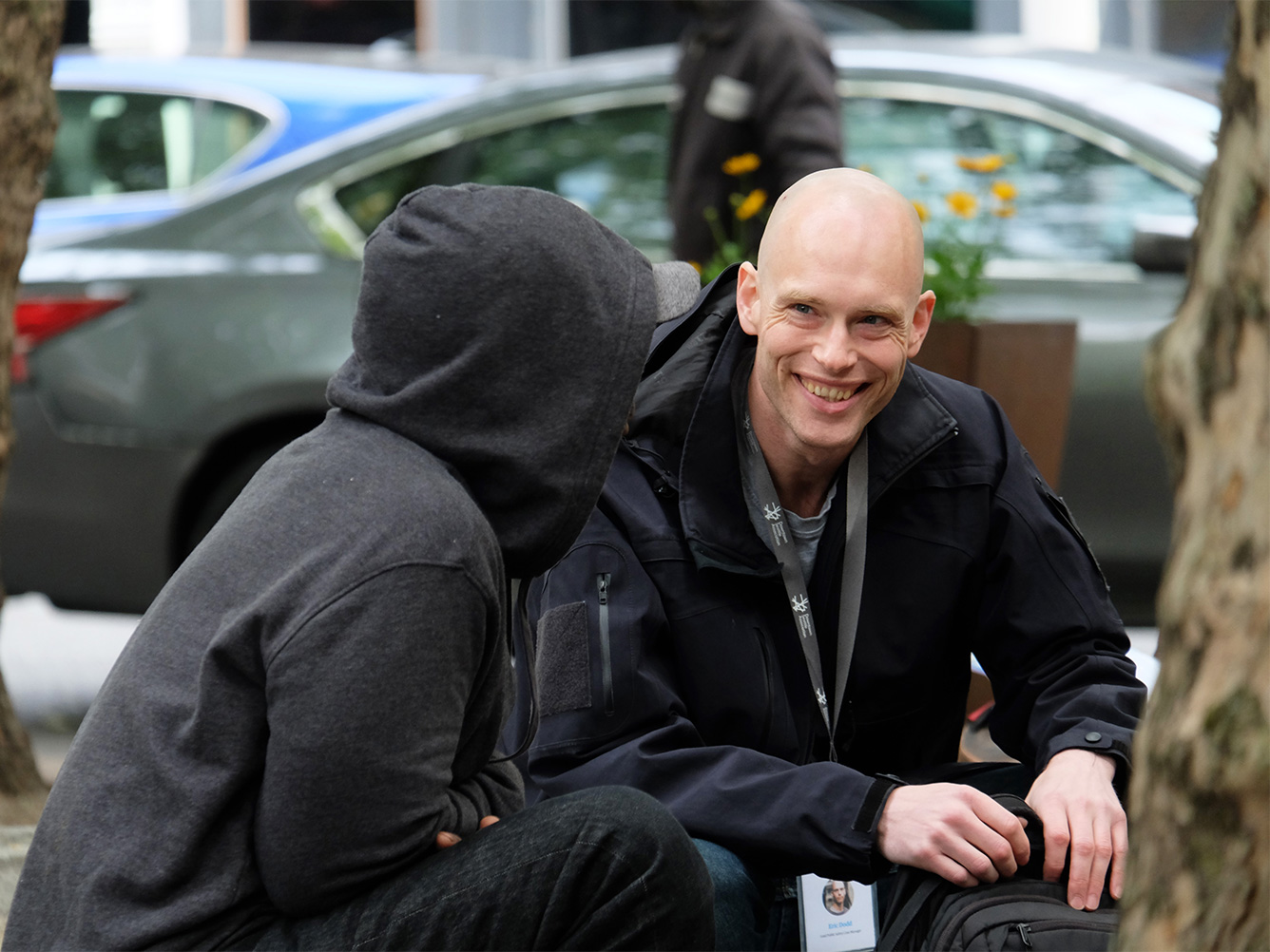 Eric Dodd believes the road to positive change begins with a relationship. Building trust with someone experiencing homelessness is the first step to connecting them with shelter, services and permanent housing.
With a genuine smile and an outreach kit with simple items like fresh socks and water, he can start clients on the path to a safer, more stable and healthier life. Eric's work earns high praise from his clients, managers and colleagues. Among other things, they note his commitment to DSA's values, including perseverance.
In one case, he worked for more than a year to guide a client from a shelter into affordable, permanent supportive housing. He also connected them with medical and mental health care services. Eric persisted as his client struggled with multiple anxiety-producing setbacks which kept them out of housing that year. His skillful work helped them through depression and eventually into a new apartment. Thank you, Eric, and congratulations.