Market to MOHAI and DSA Awarded $85,000 to Develop Urban Trail
Posted on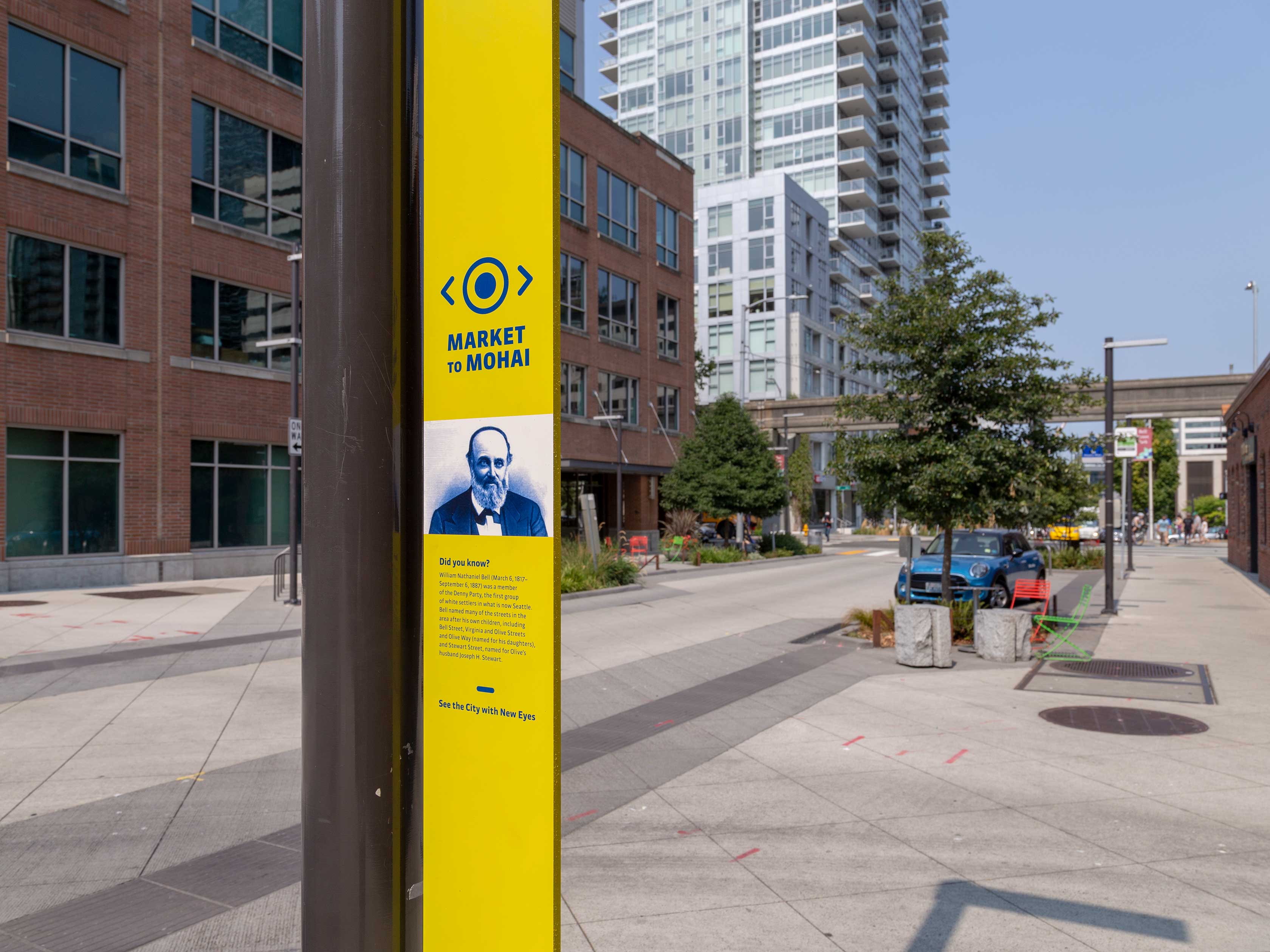 On Feb. 4, the Market to MOHAI project secured an $85,000 grant from the Seattle Department of Neighborhoods' Matching Fund.
The grant will help pay for a safe, engaging, well-lit and well-marked path from Pike Place Market to the Museum of History and Industry (MOHAI) in South Lake Union. The funding supplements $170,500 raised privately.
Once built, the corridor will link four Seattle parks with improvements that bolster safety and comfort, especially for seniors and those with disabilities.
New features will include 75 blue sidewalk tiles and 55 seven-foot-high "history blades." The tiles will contain cultural messages and quotes relating to the project's theme: "See the city through new eyes." Their color, content and arrangement will help travelers walk confidently through neighborhoods along the route.
Stories and photos attached to light posts will narrate the path's history, offering moments to reflect on the city's growth and change.
"We want people to enjoy walking and feel safe as they work, shop and experience downtown," said Jenn Casillas, DSA Vice President of Public Space Operations & Events. "The new features develop a rich, coherent passage from Seattle's most-visited tourist attraction to our thriving South Lake Union neighborhood."
"The path will tie together prominent parks and public spaces, making them more accessible to all," said John Pehrson, project chair and community leader. "It's about adding delight to the pedestrian journey and a better sense of connection."
Market to MOHAI will hold a series of outreach events through summer 2019, and a "Claim the Corridor" celebration of initial installations in late fall. Remaining elements will be completed in 2021. The public is encouraged to offer comments and feedback.
The Market to MOHAI coalition includes DSA and the city of Seattle. It was formed to build an identity and pedestrian strategy along the 18-block route from South Lake Union to Pike Place Market.