Swing into Action-Packed Ping Pong Excitement at SPIN Seattle
Posted on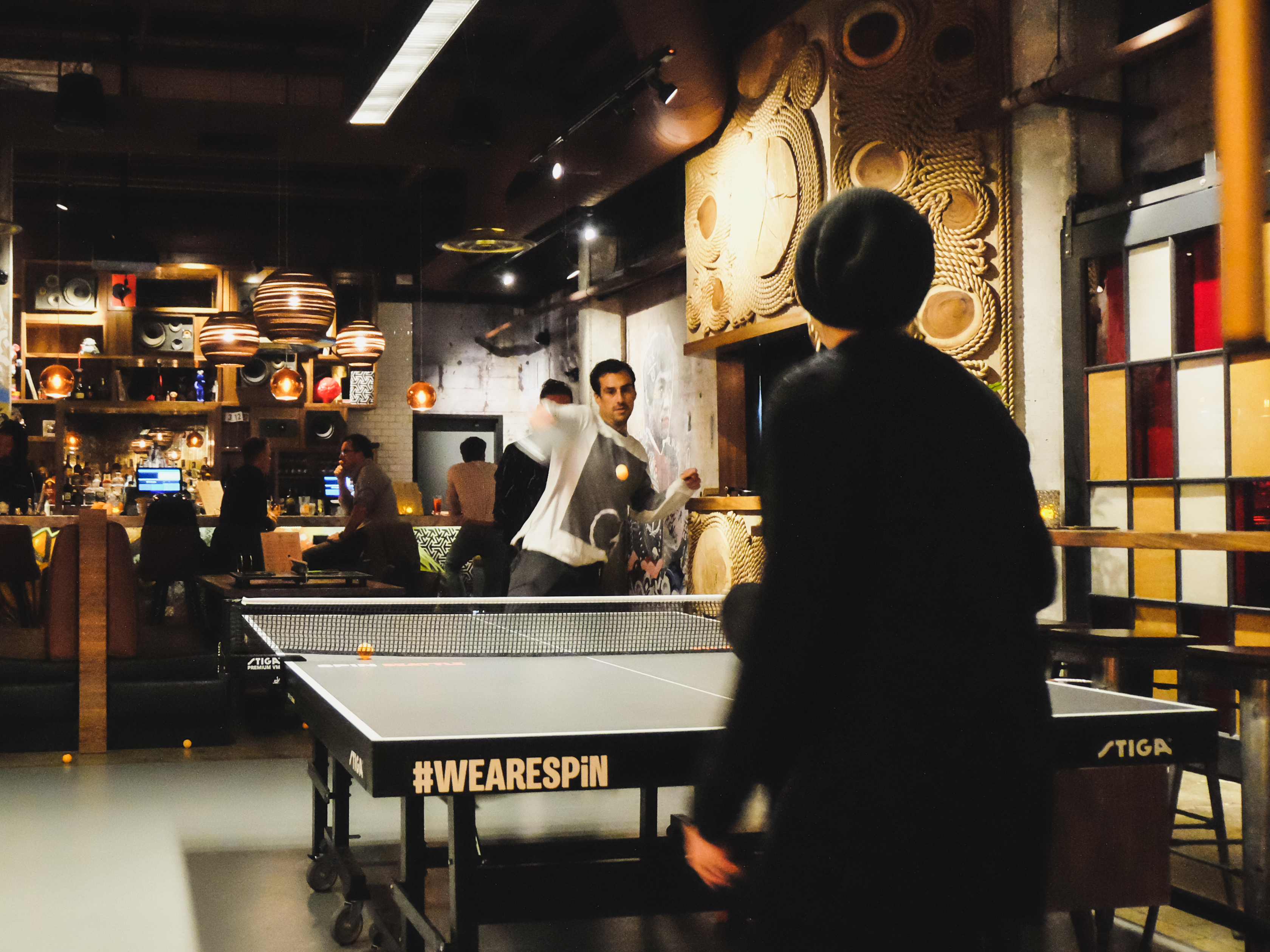 The bathtub inside SPIN's front door in downtown Seattle is filled with 3,000 orange ping pong balls. Management encourages you to climb in and wash away your preconceptions about this resurgent sport.
Launched nine years ago in New York City, SPIN is taking ping pong out of rec-rooms into dynamic, inclusive clubs.
"One of our ping-pong professionals tells a story of needing to go two towns over to play in a rec-room basement," says Briana Van Over, SPIN's Event Sales Manager. "Now you can do it in a fun space that's energetic and inviting."
SPIN's downtown Seattle location opened in 2018, offering 12 tables, two bars and a full menu.
"We want people to have something to do after works that's social and active," Van Over explains. "There are plenty of restaurants already here; we're adding something unique."
Welcoming everyone helps fuel SPIN's popularity. Ping-pong pros swing their paddles next to amateurs playing at company events and birthday parties.
"Our favorite guests are those who think they won't play," Van Over says. "You get someone who's a little nervous and introverted and within five minutes they're out on a table. "
SPIN management was hunting for a lively, growing neighborhood when they chose downtown Seattle. Many employees and managers are from Seattle and offer perspective on what attracts local customers. If action on the floor ever slows, staff step up to the table for a rally.
In a business that depends on a healthy nightlife, SPIN appreciates DSA's work to improve downtown parks and create a safe, enjoyable downtown experience for more hours of the day.
Says Van Over: "We love that there's an organization that's bringing people outside, particularly improving the experience at Westlake. Seattleites rise early and end their days early. DSA is helping people break out of their shells."
Since SPIN's founding, they've expanded to seven cities in the U.S. and Canada, with plans to open two to three locations per year in the future.
As for Seattle?
"We're known, but not super-out there yet," Van Over notes. "We want Seattle to know we're here. You come, then bring friends back, pretty soon you're in a league. It's great."